Fast Forward
Natan Sharansky urges Russian Jews to move to Israel before possible shutdown
Russia's Justice Ministry aims to "shut down" the local branch of the Jewish Agency, preventing Russian Jews from moving to Israel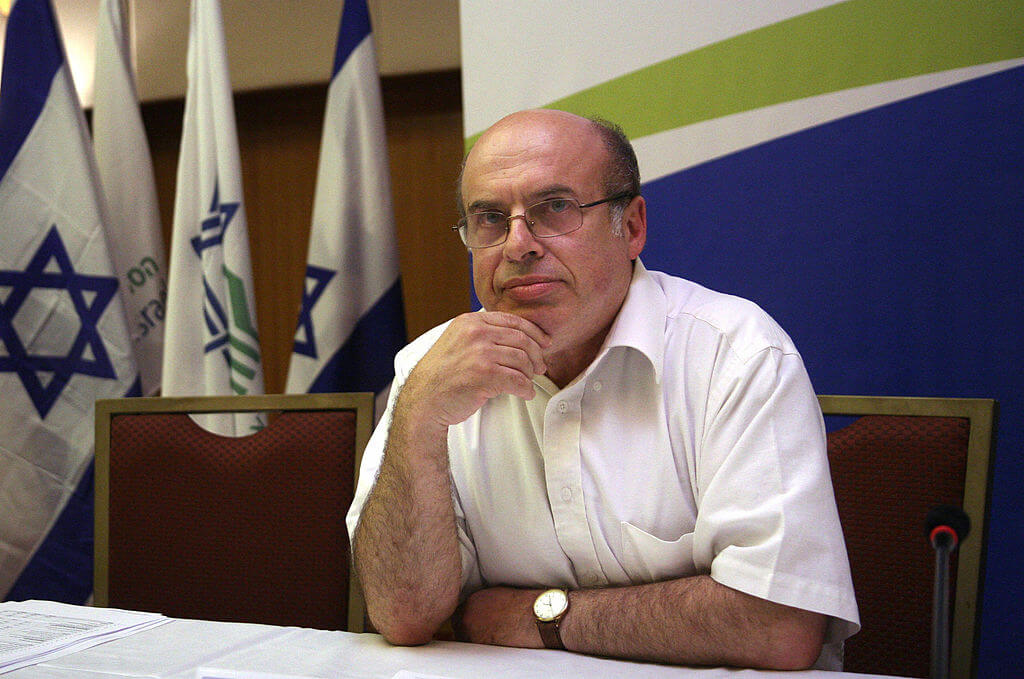 This article originally appeared on Haaretz, and was reprinted here with permission. Sign up here to get Haaretz's free Daily Brief newsletter delivered to your inbox.
Russian Jews should move to Israel as soon as possible, former Jewish Agency Chairman Natan Sharansky urged on Friday, less than a day after Moscow called for the aliyah organization's liquidation in Russia.
In a Facebook post, Sharansky, a former "refusenik" who was imprisoned by the Soviet authorities for nearly a decade during the late 1970s and early '80s due to his human rights activism, framed the move as part of the ongoing Russian invasion of neighboring Ukraine, which has seen a surge in immigration to Israel from both countries.
"Since the beginning of Putin's barbaric invasion of Ukraine, Israel has taken a cautious stance and offered only limited support to Ukraine," he wrote, echoing earlier criticism of Jerusalem's Ukraine policy, which he had previously told Haaretz stemmed from former Prime Minister Naftali Bennett's fear to call out Putin.
"In the past days and weeks, Russia, isolated as it is from the free world, strengthened its military and political alliance with Iran and Syria. At the same time, it took steps to stop the operations of the Jewish Agency, the central organization connecting Israel and the Jews of the Diaspora, in its territory," Sharansky went on to say.
He called Russia's actions a reminder that Israelis "must protect our interests in ways that don't rely on relinquishing our moral positions but rather on insisting on upholding them and to join the free world's fight to stop Russia's aggression."
And while the Jewish Agency does important work in Russia, "it behooves us to remember that Israel knew how to fight for immigration even when the Jewish Agency and all Israeli diplomats were barred from Soviet Russia, just as it knew how to defend its security interests successfully even when all the best Soviet weapons were delivered not to us but to our enemies," he said.
"I want to finish this post with a message to all of our Jewish brethren in Russia who are seriously considering immigrating to Israel: I urge you not postpone the implementation of your plans," Sharansky added.
Rabbi Pinchas Goldschmidt, the Moscow-based head of the Conference of European Rabbis and a vocal critic of Russia's invasion of neighboring Ukraine, who recently fled Moscow for Israel, made a similar statement on Thursday, telling Haaretz that there was "no question that we are progressing to new Soviet times."
"As in Soviet times the immigration process was handled by diplomats affiliated with the Israeli Embassy, this will be the case now as well, provided that diplomatic relations between Israel and the Russian Federation will continue to exist," he said.
The Russian Justice Ministry on Thursday asked a local court to rule on the liquidation of the agency, claiming that it had violated Russian law during its activities in the country, according to a report by local news service Interfax.
The news came only hours after it was reported by the Walla news site that Israel had sought clarification from Moscow following reports that the Kremlin has threatened to shut down the Jewish Agency's aliyah activities in Russia amidst a sharp increase in immigration to the Jewish state.
A hearing on the topic is slated for July 28, which will determine the agency's future in the Russian Federation.
In response, Prime Minister Yair Lapid has decided to send a delegation to Russia next week in order to ensure the continuation of the agency's work. This came after he convened a meeting with representatives from the Foreign Ministry and the National Security Council.
"The Jewish community in Russia is deeply connected to Israel. Its importance arises in every diplomatic discussion with the Russian leadership," Lapid said. "We will continue to act through diplomatic channels so that the Jewish Agency's important activity will not cease."
"There's no decree to shut down the Jewish Agency," an agency spokesman told Haaretz on Thursday. "What there is, what was published in Russia and what is true was that we received a summons by the court for a hearing on the 28th. That is part of a legal procedure that is ongoing, and we will not make any further comments while the procedure is going on."
According to internal figures from the Aliyah and Integration Ministry, 11,906 Ukrainians immigrated to Israel during the first six months of 2022– nearly four times the number in all of 2021.
But the number of Russians who came during that same period was nearly 40 percent higher than the number of Ukrainians – totaling 16,598. It was also more than double the number of Russians who came in all of last year.