Fast Forward
Upstate man charged with assault on Lee Zeldin, GOP nominee for NY governor
David G. Jakubonis, 43, is accused of climbing onto the stage during a campaign event and attacking with a sharp object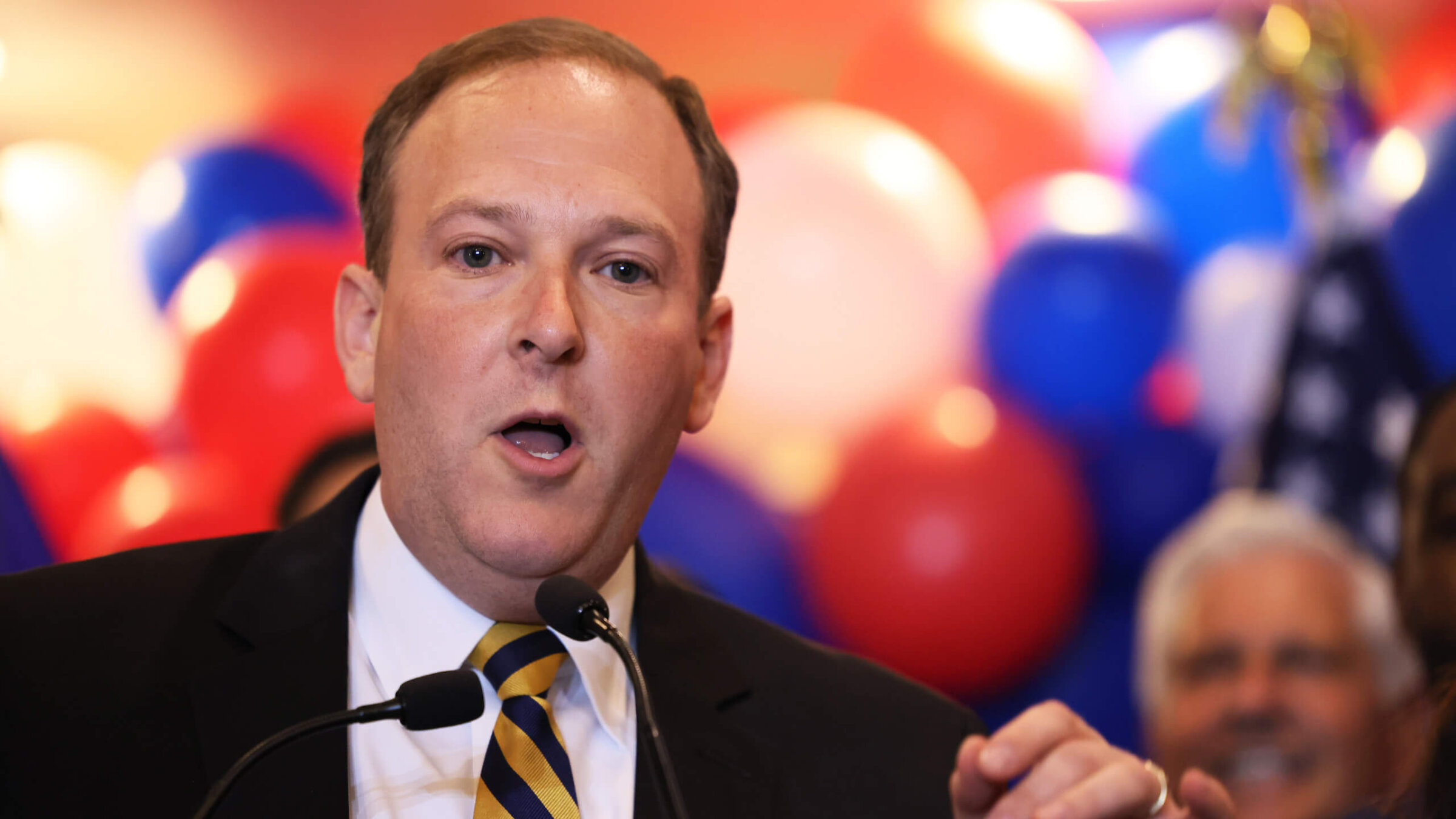 An upstate New York man was charged on Saturday with assaulting U.S. Rep Lee Zeldin, the Republican candidate for governor of New York, with a sharp object during a campaign event.
The authorities say the man, David G. Jakubonis, 43, climbed onto the stage outside a Veterans of Foreign Wars hall near Rochester, New York, as Zeldin was delivering a speech at a campaign event. Videos show Jakubonis approached Zeldin with.pointed object before being dragged away by several people nearby.
"You're done," the attacker reportedly said. 
Zeldin, who is Jewish, sustained a minor scrape in the incident, which took place about an hour into his appearance. Jakubonis, who appeared in federal court on Saturday, could face up to 10 years in prison if convicted on the federal charge, and will be held pending a hearing on July 27.
Speaking at a news conference Friday in the Syracuse area, Zeldin said that he saw the man in his periphery on stage, the Associated Press reported. 
"The first thing I saw was that he was wearing a hat that said he was a veteran," Zeldin said. "And my guard couldn't possibly be more dropped. But at the same exact time, I noticed that he had a weapon in his hand."
Videos of the incident circulating on Twitter show the attacker slowly approaching Zeldin from the left side of the low-rise stage, grabbing him by the wrist and pointing a weapon shaped like a cat's face at him. The attacker attempted to lunge toward Zeldin, but people in the crowd and behind the stage jumped in to respond. The video shows that they held down the attacker and pulled him to the ground. 
In the background, one person could be heard saying, "He's got a gun; you need to back off."  Another yelled, "Ladies and gentlemen, this is why we must unequivocally back our men and women to keep us safe."
In a statement, Katie Vincentz, Zeldin's communications director, wrote that Zeldin grabbed the attacker's wrist to stop him until others assisted in taking the attacker to the ground. 
Among those who assisted in subduing the man was Zeldin's running-mate, Alison Esposito, a former New York Police Department Deputy Inspector, said state GOP Chair Nick Langworthy.
Law enforcement took the man into custody at Perinton Town Court, where he was charged with second-degree attempted assault. Perinton Town Court senior clerk Betsy Wager told the AP that under the state law, "The judge had no choice but to release him on his own recognizance."
People at the event identified the attacker as David Jakubonis, 43, of Fairport. Brendan Hurley, the sheriff's deputy, said that Jabubonis alleged weapon was a "plastic key chain" designed to be worn around your knuckles for self-defense. 
Jakubonis is a veteran who served in Iraq in 2009. His LinkedIn page shows that he is currently unemployed and studied clinical laboratory sciences at George Washington University.
In a statement, democratic incumbent Kathy Hochul said she was "relieved to hear that Congressman Zeldin was not injured and that the suspect is in custody." 
Jacob Murphy, a spokesperson for Zeldin's congressional office, told the AP that Zeldin had not received any specific threats recently, and following the incident, Zeldin returned to the stage to continue his speech. The AP also wrote that the New York Republican State Committee is asking Holchul to provide Zeldin's campaign with more security on the campaign trail.
"Political scores should be settled at the ballot box, not on stage at campaign events trying to violently attack candidates you disagree with," Zeldin tweeted on Friday. "This is not ok. This is the United States of America. This is the greatest country in the history of the world."