Fast Forward
Biden taps new White House Jewish liaison
Shelley Greenspan will succeed Chanan Weissman, who had the job since August 2021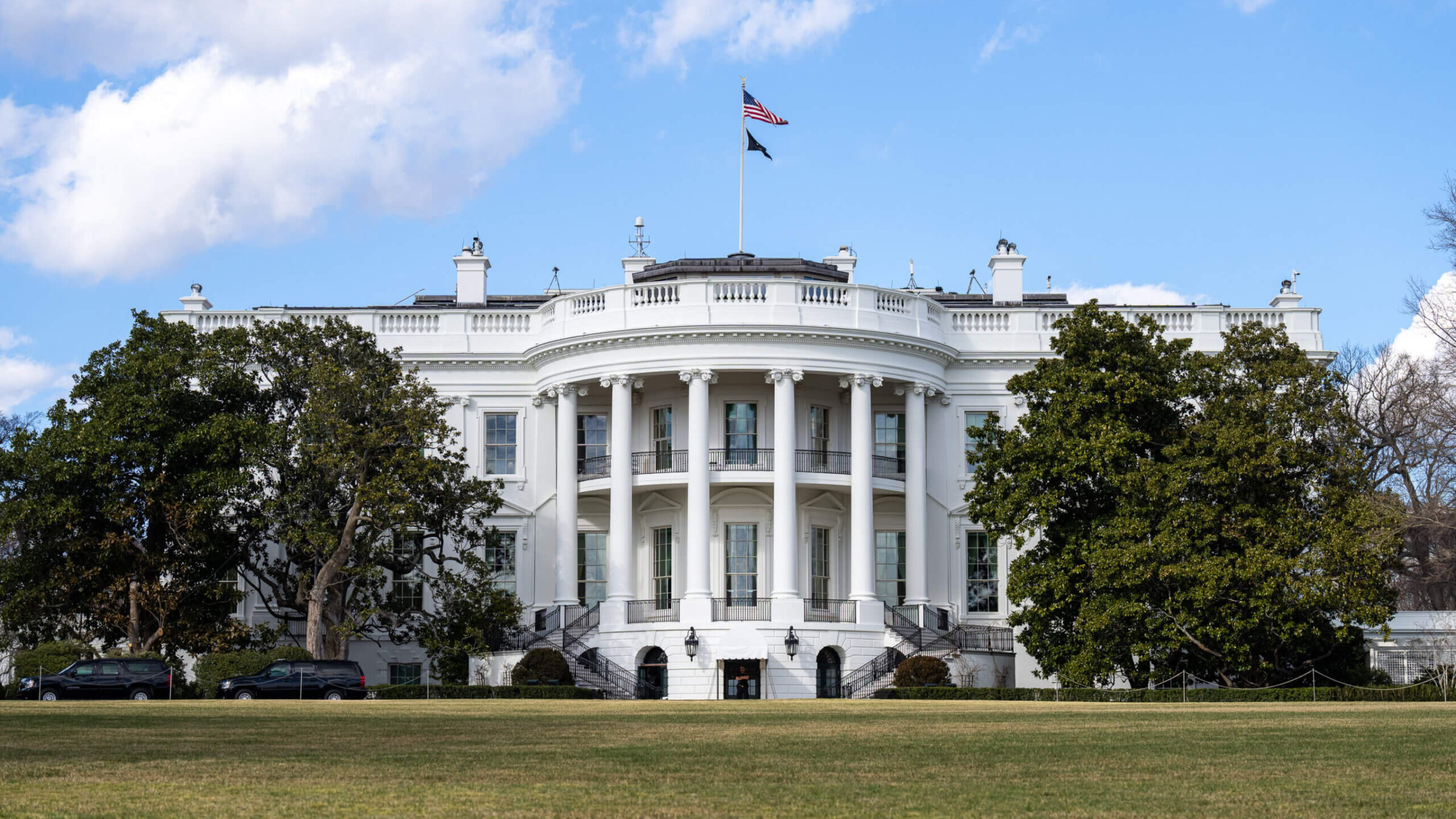 President Joe Biden is expected to announce Shelley Greenspan, a former State Department employee, as his administration's new liaison to the American Jewish community, sources familiar with the decision said late Tuesday. 
Greenspan will succeed Chanan Weissman, who served in one of the highest-profile jobs at the intersection of American Jewry and government for a year.
Weissman, who had the same job in the final year of the Obama administration, announced his departure in an email Tuesday evening to Jewish leaders. "I am honored beyond words to have served in this capacity on behalf of an administration I so deeply admire," he wrote, "and as a link to a community with whom I so deeply identify."
He did not name his successor but said he's handing over the baton "to an individual in whom I have every confidence will serve in this role with distinction." 
Greenspan, who previously worked in the foreign service, joined the White House last month as a policy adviser on the National Security Council.  She worked on Hillary Clinton presidential campaign, handling research and rapid response. Earlier this year, she joined a number of prominent Jewish women who have been active in Democratic politics to lead a new group, Jewish Democratic Women for Action, that supports the agenda of the Biden-Harris administration.
Sheila Katz, chief executive of the National Council of Jewish Women, said she is "excited to see a woman in this role" for the first time in two decades. Susan Sher, chief of staff to then-First Lady Michelle Obama; and Danielle Borrin, and staffer to then-Vice President Joe Biden, assisted with Jewish outreach in the first two years of the Obama administration. Katz called Greenspan a "trusted Jewish leader who cares deeply about the Jewish community and is able to successfully work across lines of difference."
The White House role of Jewish liaison dates back to the Kennedy administration, and is charged with maintaining relations with the American Jewish community. Since 2001, the liaison has also managed the guest list to the White House's annual Hanukkah receptions.
William Daroff, CEO of the Conference of Presidents of Major American Jewish Organizations, wrote on Twitter that Weissman was "exemplary in helping the Jewish community communicate with the White House, as well as in helping the President effectively communicate with the Jewish community."

Daroff said Greenspan is "deeply enmeshed in the creative energy that fuels the future of the Jewish community and her commitment to the Jewish community is exemplary," noting she had previously worked for AIPAC, served on the board of Jewish Women International and chaired ADL's Glass Leadership Institute.
Steve Rabinowitz, a longtime Democratic consultant, said he's worked with Greenspan in recent years and found her to be likable and a good communicator. "She will be absolutely terrific in this job," he said
Rabbi Levi Shemtov, executive vice president of American Friends of Lubavitch (Chabad), said that "it's difficult and rare for a White House or administration to make a decision everyone is happy with, but this seems to be one of those instances." Praising Weissman for gracefully navigating a "challenging terrain," Shemtov said Greenspan "will have a solid foundation to build upon." 
This post was updated.