Fast Forward
Russia's most prominent dissident has placed a rabbi on his sanctions list
Alexander Boroda, who is affiliated with Chabad, publicly supported the Ukraine invasion in March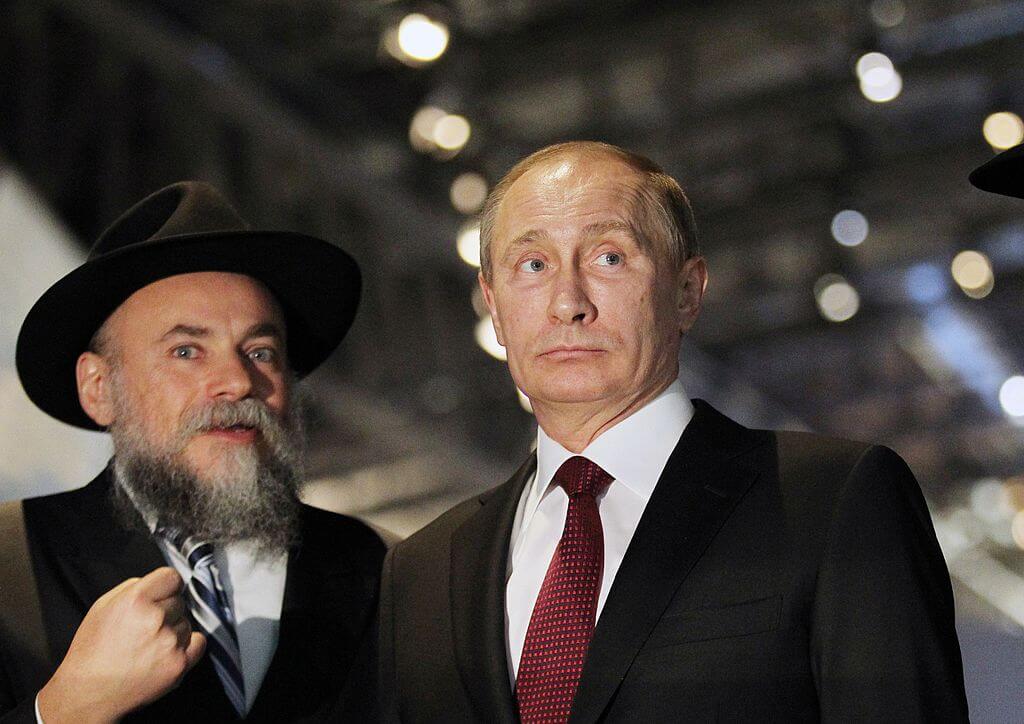 Russia's most famous political dissident has added a rabbi who is one of the country's most influential Jewish leaders to a list of those recommended for international sanctions this week. The rabbi, Alexander Moiseyevich Boroda, has supported President Vladimir Putin and Russia's invasion of Ukraine.
Boroda, who is president of the Federation of Jewish Communities of Russia, was included in the July 29 update to a list of thousands of "warmongers and bribe takers" by Alexei Navalny, the jailed opposition politician. 
According to the report from Navalny's Anti-Corruption Federation, Boroda, 54, "supported Russia's aggression against Ukraine and the actions of the Russian authorities."
That landed him in the "sellout opinion leaders" category of the list, alongside the head of the Buddhist Traditional Sangha of Russia and the deputy mufti of Crimea.
The Anti-Corruption Federation did not immediately respond to a request for comment.
Boroda is also the head of  The Jewish Museum and Tolerance Center in Moscow. He is affiliated with Chabad, and is the first rabbi known to be included on Navalny's list.
His inclusion may create more headaches for Chabad, which sits in a fragile position in Russia and Ukraine. The movement is arguably the spiritual center of Judaism in Ukraine, but also counts thousands of followers in Russia, where it enjoys a direct line to Putin. Russia's chief rabbi, Berel Lazar, who is Chabad-Lubavitch and reportedly close with Putin, called for an end to the war in March.
Three weeks later, Boroda parroted some of Putin's talking points in the press about Ukraine.
"In recent years there has been a systematic glorification of Nazi criminals, torchlight marches and the like," he told the Russian news agency Interfax. According to the Jerusalem Post, Boroda also expressed "bewilderment at the fact that neo-Nazism was actively asserting itself in a country like Ukraine," views that have been widely debunked and condemned.
However, Boroda later told JTA, "It's a complicated situation. During times of war, people are not thinking rationally. Some think: You're either with us or against us. We explain that bringing peace is the basis for any religious community, especially the Jewish one. But I can't say everyone understands. Some people from other faiths — they expect us to support the military action."
Boroda's wealth is unknown, but in his capacity as president of FJCR he developed relationships with several Jewish oligarchs, including Roman Abramovich and Lev Leviev, both of whom are sanctions targets themselves. 
Jewish population estimates in the country range from 150,000 to 180,000.
In 2018, when Abramovich was on the Federation's board of trustees, he was recognized for his philanthropy. Boroda told the Jewish Chronicle at the time that Abramovich was responsible for "80% of the developments in Jewish life in Russia."