Fast Forward
Weather outside can affect our opinions online, says Israeli researcher
A new study found that rain caused people to write more negative reviews of hotels, even if it was sunny during the actual stay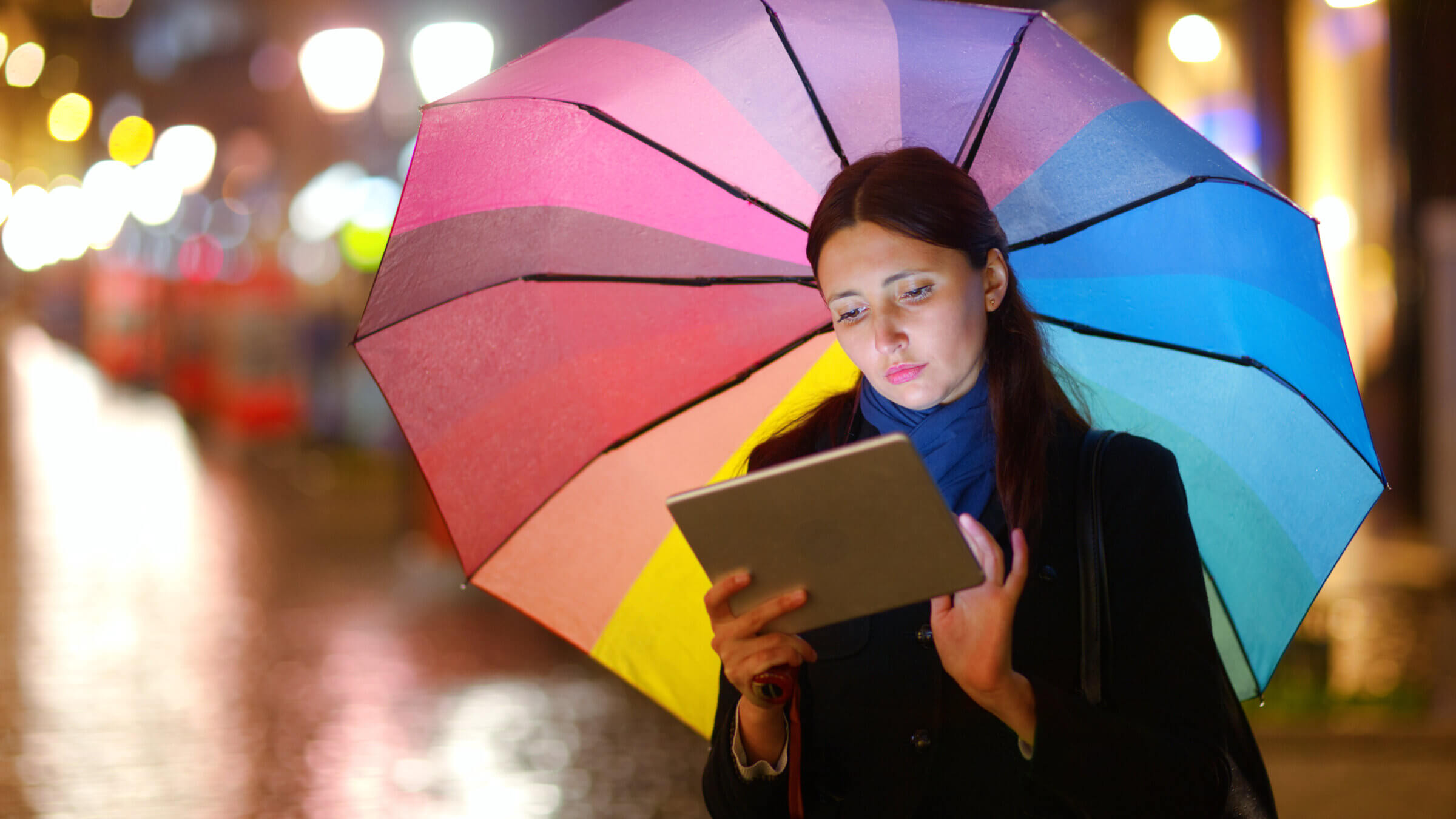 What goes into a good stay at a hotel? Plush towels, a comfortable mattress, an all-you-can-eat buffet. When you return home and log on to review the accommodations, there's another factor that can play a role: the weather outside when you're typing the review. That's because, according to a new study, the current weather plays a crucial role in coloring "our perceptions of past experiences."
Yaniv Dover, the lead researcher and professor of the Jerusalem Business School and the Federmann Center for the study of Rationality at the Hebrew University of Jerusalem, recently published his study's findings in the "Journal of Consumer Research." Along with Professor Leif Brandes from the University of Lucerne in Sweden, he utilized "12 years of data and 3 million hotel bookings to examine how 340,000 anonymous online reviews" were affected by the weather on the day they were posted online. 
The data relied on numerous factors. The study took into account the weather in the reviewer's location, the star rating that the reviewer provided, the vocabulary used by the reviewers to describe their stay and the weather conditions experienced during the reviewer's stay at the hotel. The study revealed that, typically, bad weather lowered the reviewer's rating of their past hotel encounter. 
Bad weather often caused reviewers to write longer and scathing reviews. Interestingly, the study revealed that people were more likely to write reviews on rainy days and that the "effect of the weather on the review was independent of the weather they experienced during the hotel stay." This is likely because poor weather conditions activate negative emotions and memories, which overshadow the reviews. 
Dover's research demonstrates the larger implications of external factors on people's moods and online judgments. He explained that this area of research "can help policymakers frame policies to better engineer a more productive and healthy effect of online activities on our daily lives."