Fast Forward
Could the High Holidays be affecting the stock market?
A respected trader and former altar boy shares some Jewish financial wisdom on CNBC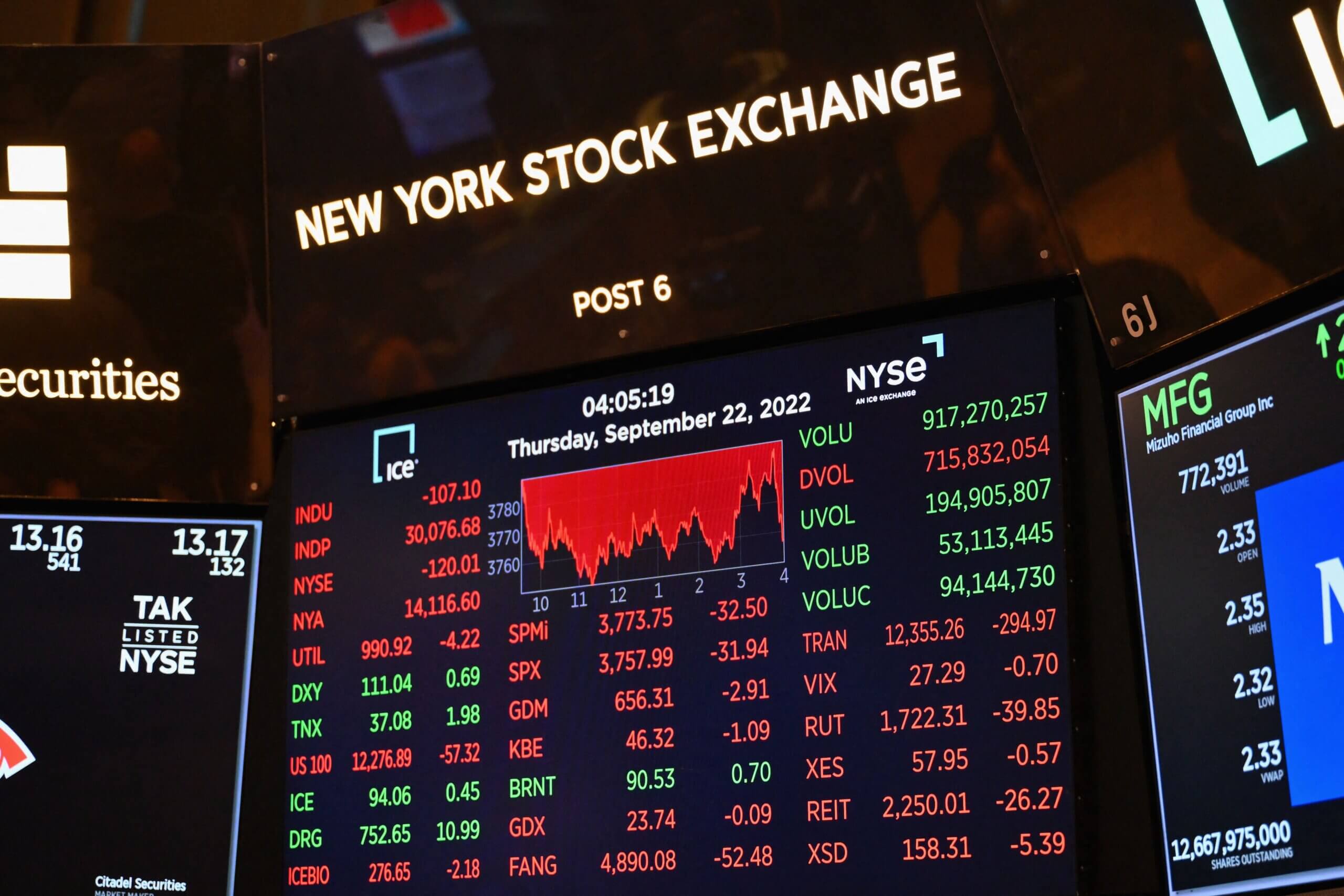 The stock market's in trouble for a lot of reasons. Could the Days of Awe be a contributing factor?
Art Cashin, director of floor operations at UBS Financial Services, went on CNBC to opine that the plunge in the market may come down to familiar "cycles and traditions," some of them Jewish. (But no, I don't think he's blaming the Jews for the stock market, per se.)
"Rosh Hashanah happens at sundown on Sunday," Cashin said, "and when I was an Irish altar boy in Jersey City, I was told that that tradition is you sell on Rosh Hashanah to buy back on Yom Kippur, cause you wanna be without worldly goods. So I think that may be adding, believe it or not, to some of the mild selling pressure we're seeing today."
I'm not sure there's an ironclad theological rationale for what Cashin is saying. And he might have phrased it better to make it sound less like the Jews were responsible for driving the markets down (we all know where that line of thinking ends). But apparently there is a long tradition of buying and selling in the manner he described — but it appears to be more practical advice vis-à-vis market trends than anything else.
"Sell on Rosh Hashanah and buy on Yom Kippur" is something of a maxim. The origins, per a Real Money article, may go back to financier Bernard Baruch selling at the Head of the Year out of respect for his Jewish mother and, in so doing, dodging a major crash.
According to the Stock Trader's Almanac analysis of data, the informal tradition has proved a prudent move over the years. From 1971 to 2018 there were 22 years of advancing stocks and 26 of declining stocks between the two holidays.
"Perhaps it's Talmudic wisdom [it isn't] but, selling stocks before the eight-day span of the high holidays has avoided many declines, especially during uncertain times," Christopher Mistal, of Stock Trader's Almanac told Market Watch in 2017 (a year that, challenging conventional wisdom in a small way, saw a .9% change between Rosh Hashanah and Yom Kippur.)
I'm not qualified to give you financial advice, though the writing may well already be on the wall for Wall Street's current trajectory. While God is cracking open his Book of Life, Jews far savvier than myself may want to look over their own books.