Fast Forward
Right-wing Jewish group defends Trump's latest tirade against American Jews
The Zionist Organization of America will honor the former president at its upcoming gala in New York City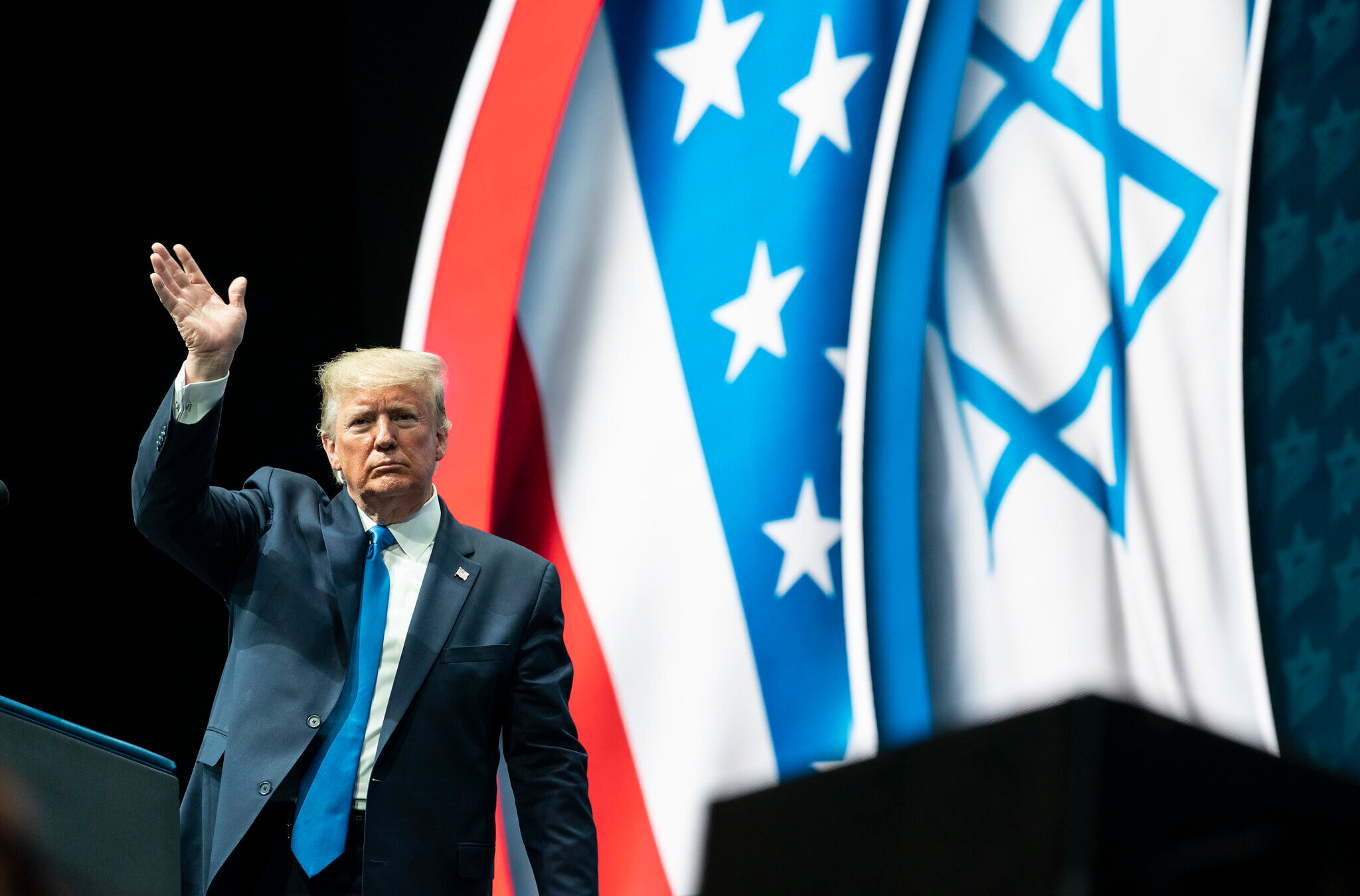 Morton Klein, the longtime president of the Zionist Organization of America, strongly defended former President Donald Trump's recent warning to American Jews to "get their act together" or else face repercussions.
Klein supported Trump's assertion, made in a social media post earlier this week, as he responded to a backlash over his group's plans to honor the former president.
"I agree with him," Klein said in an interview on Thursday. "We, Jews, are not supporting the people who are best for Jews in Israel. That's a fact," Klein said about Trump's post, which accused American Jews of failing to support Israel and warned them to "get their act together … before it is too late!"
Jonathan Greenblatt, CEO of the Anti-Defamation League, described the statement as "an unveiled threat" and the White House deemed it "antisemitic."
Klein said that Trump was "not threatening" Jews but rather issuing "a proper warning" that "if they keep supporting people who are not good to us and not appreciating people who are good to us, bad things are going to happen and they're happening."
Trump's post echoes prior comments in which he took Jews to task for failing to support him and his policies toward Israel. The post was followed by a leaked video of the former president disparaging Jews.
Trump received between 21% and 30% of the Jewish vote in 2020, according to exit polls. A recent survey showed 19% of Jewish voters hold a favorable opinion of Trump.
ZOA, a right-wing group that focuses on Israel advocacy, was mocked and criticized on social media in recent days after it announced that it would award Trump its Theodor Herzl Medallion, named for the founder of modern political Zionism, at its upcoming gala in New York City.
Miriam Adelson, the wife of the late casino billionaire Sheldon Adelson and a recipient of the Presidential Medal of Freedom in 2018, will introduce Trump, according to Klein. She recently pledged to stay neutral in the upcoming Republican presidential primary. Trump has floated the idea of running in 2024, but has not declared himself a candidate.
David Schoen, the Jewish lawyer whose Orthodox observance drew media attention during Trump's second impeachment trial, is now ZOA's national chairman.
Klein said Trump "is the greatest friend Israel has ever had" and wondered why other Jewish groups haven't honored him. "We have a moral and an ethical obligation to simply say thank you and our duty to appreciate him," he said.
Klein himself has come under fire for social media posts that urged Black Lives Matter be designated a hate group, smeared the Jewish refugee resettlement organization HIAS as "more a Muslim Organization" and described former President Barack Obama as an "Israel hater." He also promoted conspiracies about Jewish billionaire George Soros, who has become a leading boogeyman for antisemites.
Klein rejected the description of his group as right-wing. "We are rational centrists," he said. "Almost every Jewish organization is left-wing, frightened appeasers and we are to the right of them, but we're still in the center."