Fast Forward
Miriam Adelson won't take sides in the next presidential primary, shunning Trump and other GOP contenders
Many GOP hopefuls have reached out to the wife of late GOP megadonor Sheldon Adelson. So far, she's refused to commit or donate to any of them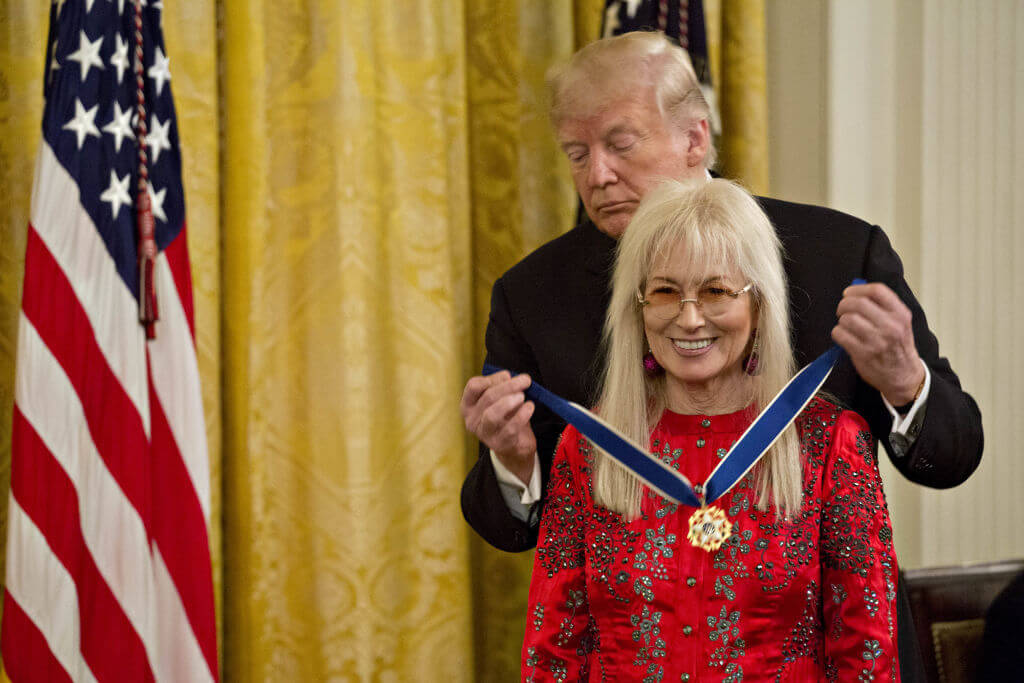 Miriam Adelson, the wife of the late casino billionaire Sheldon Adelson, has pledged to stay neutral in the upcoming Republican presidential primary, Politico reported Thursday. 
The Adelsons spent $90 million on former President Donald Trump's 2020 presidential campaign, up from $20 million in 2016. Sheldon Adelson was the most generous single donor for Trump in that election and demanded that he announce the relocation of the U.S. embassy to Jerusalem when he won. The couple also contributed significantly on down-ballot races. 
Since the death of the Republican kingmaker in 2021, Miriam Adelson, an Israeli-born physician who specializes in substance abuse, has kept a low profile in politics, though she resumed making political contributions ahead of this year's midterm elections. She has so far donated $10 million to the Congressional Leadership Fund, the GOP House super PAC.
According to the Politico report, Trump and a number of possible 2024 contenders reached out to Adelson to discuss financial support but learned that she will be sitting out the primary, no matter who decides to run. The list includes Florida Gov. Ron DeSantis, former U.S. Ambassador to the U.N. Nikki Haley, former Vice President Mike Pence, former Secretary of State Mike Pompeo, Florida Sen. Rick Scott and Arkansas Gov. Asa Hutchinson.
The decision reflects the Adelsons' approach in 2016, when Trump was the leading candidate for the GOP nomination. Sheldon Adelson didn't cut checks for Trump until September and then used his leverage to demand that Trump announce the relocation of the U.S. embassy to Jerusalem if elected president.
Trump honored Miriam Adelson with the Presidential Medal of Freedom in 2018. Earlier this year, she loaned Pence — who has been feuding with Trump since he refused to overturn the 2020 election results — her private jet for a campaign-style trip to Israel. Adelson suggested last year that it was time to move beyond the divisions that Trump stoked following his loss.