Fast Forward
Bregman and Bader made it a very Jewish American League Championship Series
The Yankees had the Bronxville Bomber, but he wasn't enough to stave off Alex Bregman and the Astros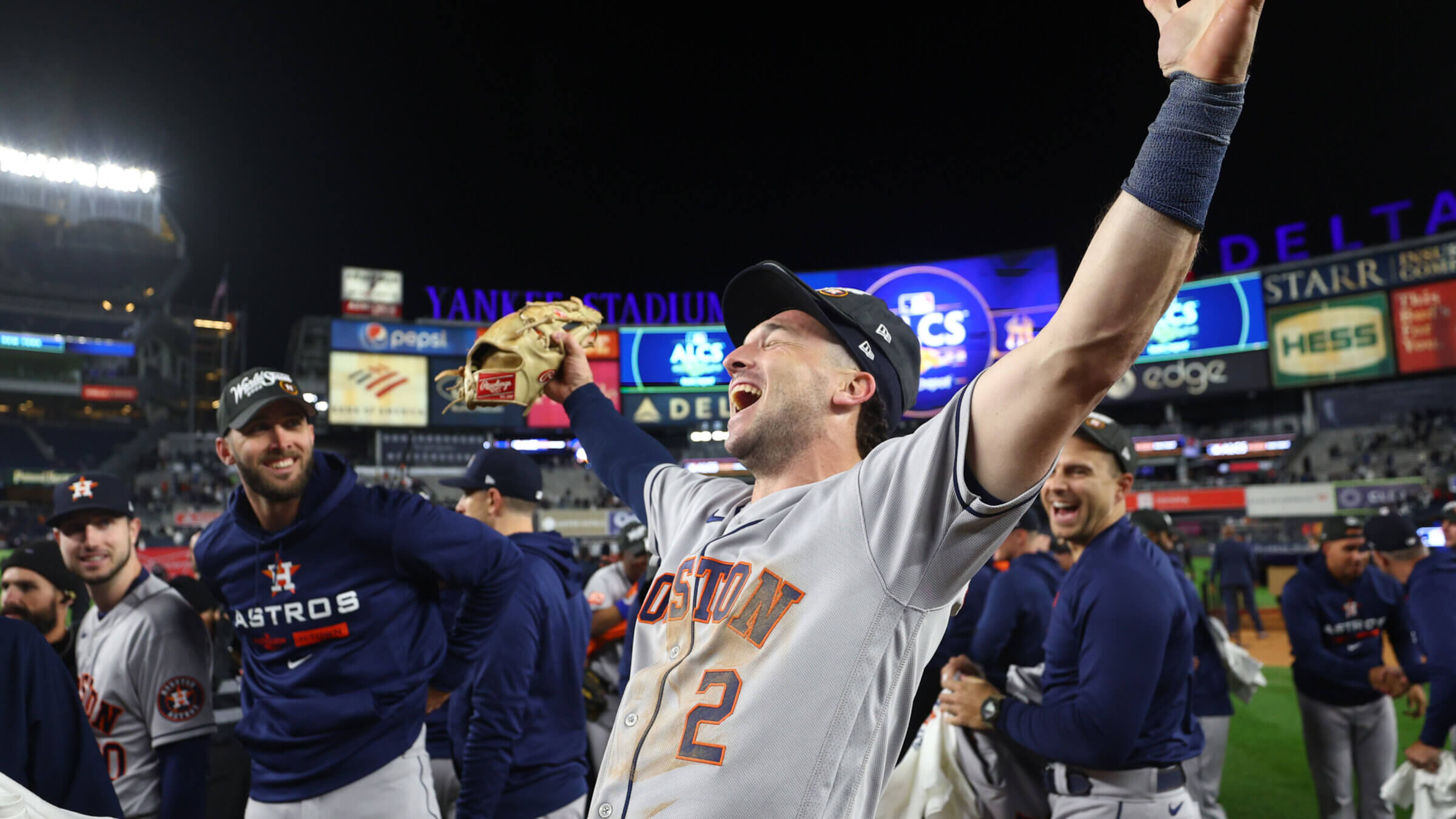 The New York Yankees' bats fell asleep in their loss to the Houston Astros in the American League Championship Series. New York hit just .162 in the four-game sweep.
But Harrison Bader, who will play for Team Israel in next year's World Baseball Classic, was a sparkling exception. He hit .400 in the series, and nearly staved off the team's elimination Sunday night, going 3-for-5 and hitting a go-ahead home run in the sixth inning. With three innings to go, New York had a 5-4 lead and a decent shot at forcing a fifth game.
Alas, it wasn't enough to stop the Houston steamroller. Alex Bregman, the Astros' Jewish third baseman, quieted Yankee Stadium in the Astros' next time up with an RBI single in the top of the seventh to give the Astros a 6-5 lead. That would be the final score as the Astros return to the World Series for the fourth time in the last six years. Bregman finished the series with a .333 batting average.
Bader, whose father is Jewish, grew up just 11 miles from Yankee Stadium in Bronxville, in New York's suburban Westchester County, and had a monstrous postseason for his hometown team. Acquired in an August trade from the St. Louis Cardinals, he had five home runs in the nine playoff games — equaling his total from the regular season. It was more than anyone on the team, including Aaron Judge, who hit just two postseason blasts after breaking the American League home run mark with 62 in the regular season.
Bader's .400 ALCS batting average was also tops on the team and equaled that of Bryce Harper in the NLCS, who catapulted the Philadelphia Phillies into the World Series with a go-ahead homer in their victory over the San Diego Padres on Sunday.
Three of Bader's postseason homers came in the Yankees' five-game victory over the Cleveland Guardians in the American League Division Series. He became only the second Yankee player to hit three home runs in his first four postseason games; the last one happened more than 80 years ago, when rookie outfielder Charlie Keller did it in New York's 1939 World Series sweep of the Cincinnati Reds.
Meanwhile, a hero from last year's World Series, Atlanta Braves Jewish pitcher Max Fried, didn't fare as well in this postseason. Fried, who pitched six scoreless innings in the Atlanta Braves' 2021 World Series clinching game, got shelled in his sole playoff start this year — surrendering four earned runs in 3 1/3 innings in Atlanta's National League Division Series loss to the Phillies.