Fast Forward
UN advisor cites 'human rights concerns' in call to reject popular antisemitism definition
The United States envoy said he was "disappointed" that the report "politicized the IHRA definition"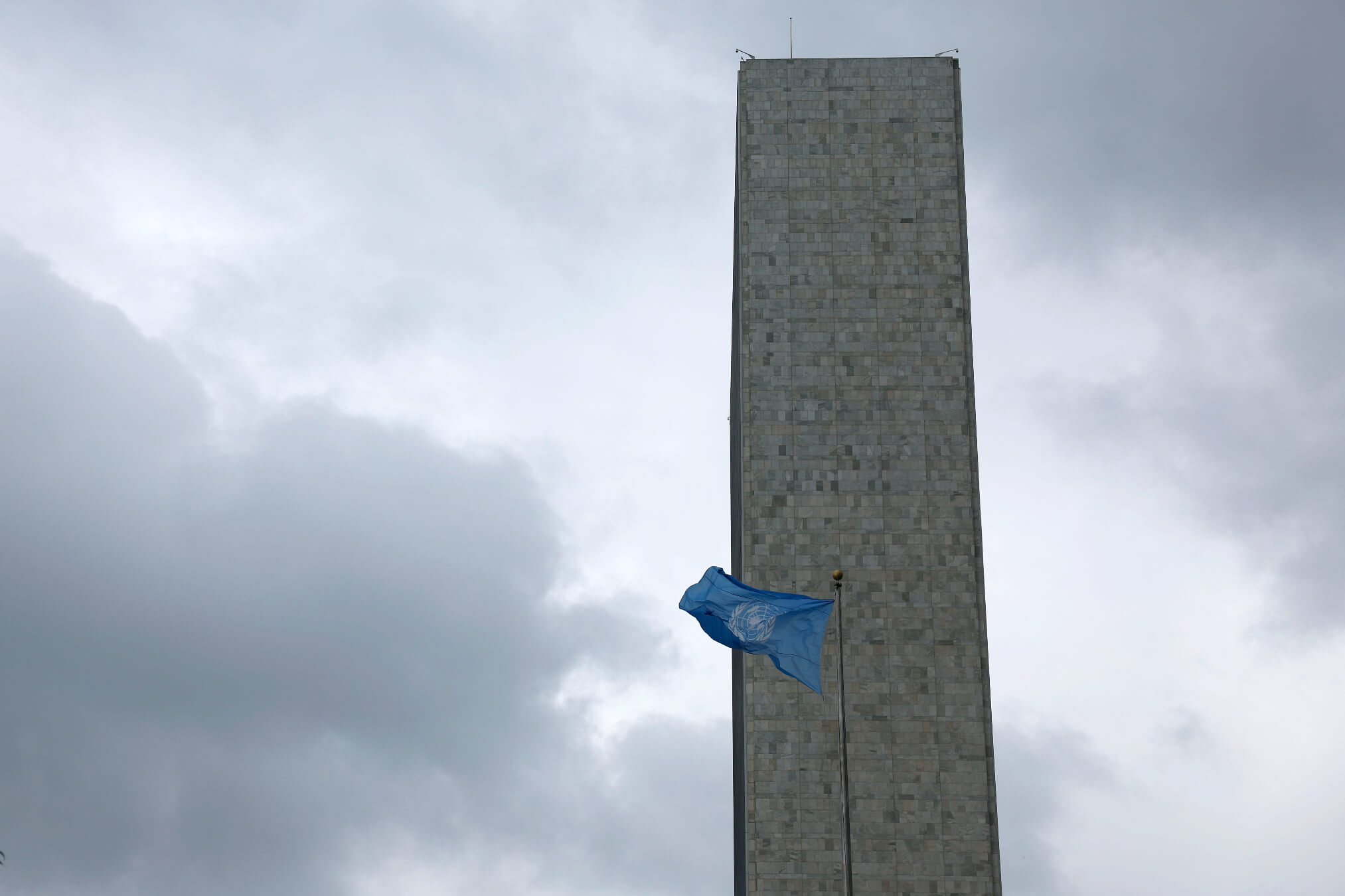 A United Nations advisor hired to analyze the rise in antisemitism globally called for member states to stop adopting a definition of the term favored by leading American Jewish organizations.
E. Tendayi Achiume, the special rapporteur on contemporary racism, said the International Holocaust Remembrance Alliance's working definition of antisemitism was both ineffective and had "an impact on the human rights of minorities and vulnerable groups, including Jews."
Achiume called the definition "controversial" and "divisive."
Versions of the IHRA definition have been used by the United States for more than a decade, and it has more recently been adopted by 37 other countries and many state governments. It is frequently promoted by organizations including the American Jewish Committee as a tool for institutions like universities that have been plagued by accusations of antisemitism. But opposition to the definition has mounted in recent years, with critics arguing that it primarily targets criticism of Israel and that it has been weaponized against Palestinian activists.
Achiume, who made her recommendation in a report delivered Monday to a United Nations committee, joined dozens of Jewish academics who came out with an alternative definition last year in criticizing the IHRA language.
More recently, supporters of the alternative definition — known as the Jerusalem Declaration on Antisemitism — founded a nonprofit called the Diaspora Alliance to "push back on bad faith accusations" of antisemitism.
"We recommend all who care about Jewish safety invest more time advancing an intersectional antiracist approach to combatting antisemitism in line with international law and human rights standards, and less on defending a controversial definition," Carinne Luck, the group's international director, said in a statement to the Forward.
Many of the country representatives assembled for the meeting Monday harshly rebuked Achiume, a a UCLA law professor, for her report's recommendation that nations cease adopting the definition and instead collaborate to find new ways of stopping antisemitism.
The United States envoy said he was "disappointed" that the report "politicized the IHRA definition."
Gilad Erdan, Israel's ambassador to the United Nations, castigated Achiume for making "unfounded recommendations" that he said "clearly demonstrate a political agenda."
Erdan continued to speak forcefully after his allotted time had ended and his microphone was turned off by committee officials.
Mark Weitzman, a member of the official U.S. delegation to the IHRA who spearheaded the definition's original adoption by the group, said that he did not believe Achiume had consulted with any major Jewish organizations in compiling her report.
"This to me is a politicized attack on those of us who are using IHRA to try to deal with the surge of antisemitic violence and discourse," Weitzman said in an interview.