Fast Forward
Libraries may need 'a book that disputes the Holocaust,' Washington school employee says
The comment was the latest incident in which the Holocaust has been caught up in the rancor over public school curriculums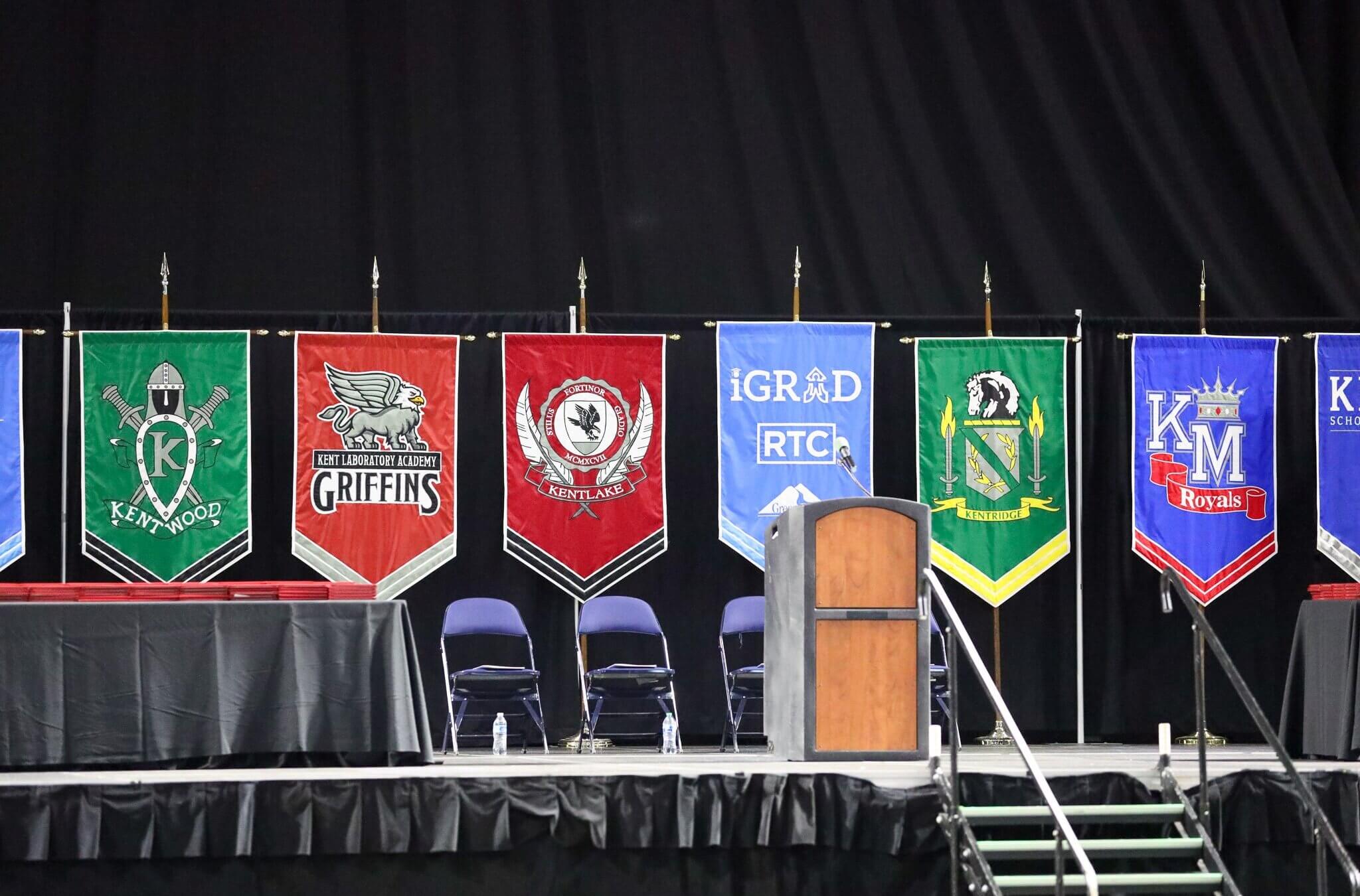 A suburban Seattle school district employee said Thursday that if the district chose to carry books about the Holocaust "you have to be willing to have a book that disputes the Holocaust."
Pamela Hawley, who was introduced during a meeting of the Kent School District Board as a "policy coordinator" but is listed in the school's staff director as an executive assistant, made the comment during a meeting to discuss revising the system's library policy following months of rancor over whether to ban LGBT books.
Gavin Downing, a high school librarian in the district, pushed back on Hawley's statement on Twitter.
"You don't need to give facts and misinformation the same platform, especially in a school library," Downing said. "These things are not the same."
The incident is the latest in which teaching materials about the Holocaust have been swept up in debates over how schools are teaching about gender, sexuality and race. The rancor has been fueled by conservative parents and activists who want to eliminate discussions of race and racism, and of sexual orientation, from public school classrooms, or "balance" them to reflect their views.
The Holocaust has often been held up by critics as an example of history for which it should be impossible to teach contrasting perspectives, but in several recent incidents, public officials have challenged the presumption.
An administrator at a school district in Texas said last year that in order to comply with a new state law that required teachers to offer multiple perspectives when talking about "widely debated and currently controversial" issues, they would need to offer students "opposing" perspectives on the Holocaust.
That same month a state lawmaker in Texas included an anthology about women's experiences during the Holocaust among more than 800 books in public school libraries that could cause students to feel "discomfort, guilt, anguish, or any other form of psychological distress," and which he wanted investigated. 
In March, a legislator in Ohio called for legislation similar to the Texas law requiring "divisive concepts" — including the Holocaust — to be taught from multiple perspectives.
"Maybe you're listening to it from the perspective of a Jewish person that has gone through the tragedies that took place," said State Rep. Sarah Fowler Arthur. "And maybe you'll listen to it from the perspective of a German soldier."
Hawley's remarks at the Kent school district meeting came as officials try to craft a uniform policy for its system of libraries after a principal sought to remove several books dealing with LGBT issues from a library. A district committee subsequently voted to remove one of the books from the library, but the full school board rejected that decision.
The board is now trying to set a new policy, and Hawley presented their choice as between offering books closely aligned with curriculums and allowing a more expansive selection where students could learn about topics unrelated to what they learn in class.
She cautioned that "if you are thinking broadly, and you think that it's OK to have books about the Holocaust — as I mentioned before — in the library for students, you have to be willing to have a book that disputes the Holocaust if you're going to say that you're broadly minded."
"That's part of the challenge here," said Hawley.
No members of the board appeared to directly address Hawley's comments about the Holocaust, although one sighed and said, "oh boy" before the discussion moved on.