Fast Forward
Hasidic rabbi assails Trumpism rampant among the Orthodox
Rabbi Aaron Teitelbaum of the Satmar sect spoke a day after the victory of Kathy Hochul in competitive New York governor's race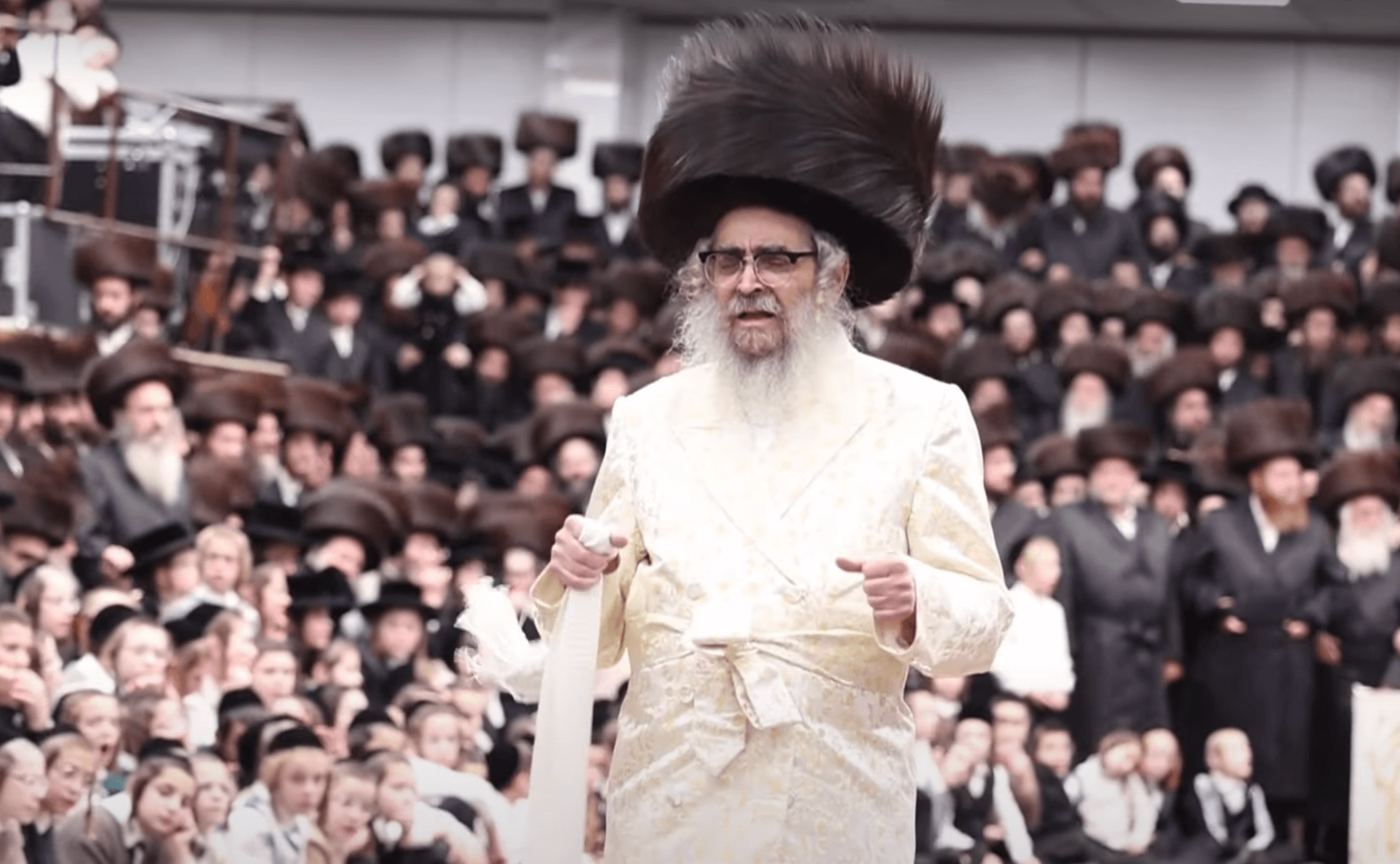 An influential Hasidic rabbi from New York issued a harsh rebuke the day after Election Day of the Trumpism that has overtaken much of the Orthodox community. 
"Trumpism became entangled in the Jewish camp," Rabbi Aaron Teitlebaum, the grand rebbe of one the Satmar Hasidic sects, said in a speech Wednesday at his yeshiva in Kiryas Joel, north of New York City. "This Trumpism twisted the minds of so many yiden. It brainwashed people – and that's so painful," he said, using the Yiddish word for Jews. 
He alluded to many Orthodox groups' backing of Rep. Lee Zeldin, the Republican gubernatorial nominee, who lambasted the state Board of Regents' vote last month to strengthen oversight of secular studies at Orthodox schools. And Teitelbaum critiqued Orthodox voters' reverence for former President Donald Trump, who exhorted voters to "punish" Democratic incumbent Kathy Hochul, who beat Zeldin in a close race on Tuesday. 
The Orthodox, who account for as many as 100,000 votes of the 1.8 million cast by Jews in New York state, traditionally vote for Republican candidates in national elections, but their leaders have backed Democrats locally when those candidates are most likely to win. 
Satmar was one of two Hasidic voting blocs that aligned with Hochul and contrasted to the almost universal backing of Lee Zeldin within the Orthodox community. The Republican received 47% of the vote in Tuesday's election.
Satmar support for Hochul came after several meetings with her and her staff. She followed up with a letter to Orthodox leaders pledging to "fight for your right to practice your religion and teach your children with your religious education." 
In their endorsement of Hochul, the Satmar leaders wrote that it's important to maintain a healthy relationship with Democrats so that the group might fulfill its "obligation to be the possible lifeline for the future of Yiddishkeit in New York." The Democratic party controls both houses of the state legislature. Backing Hochul, the Satmar reasoned, would help them more effectively battle "the bitter decree" on yeshiva education. 
In his remarks on Wednesday, the rabbi said that Hochul's victory is not a personal win for him. "I am not a candidate, I didn't run, I didn't even win," he said. "I thought about what is the best way to battle the decree on our education."
And he warned of Trumpism as a threat to Jews. "Why did we think otherwise?" he asked, describing the attacks on Hochul as incitement. "We are not going to fix America. It's not our job to fix America. Our goal is to protect ourselves."
This post was updated.