Fast Forward
Amar'e Stoudemire invokes Hanukkah after arrest for punching teen daughter
The former NBA star and coach, who has dual American-Israeli citizenship, denies the charges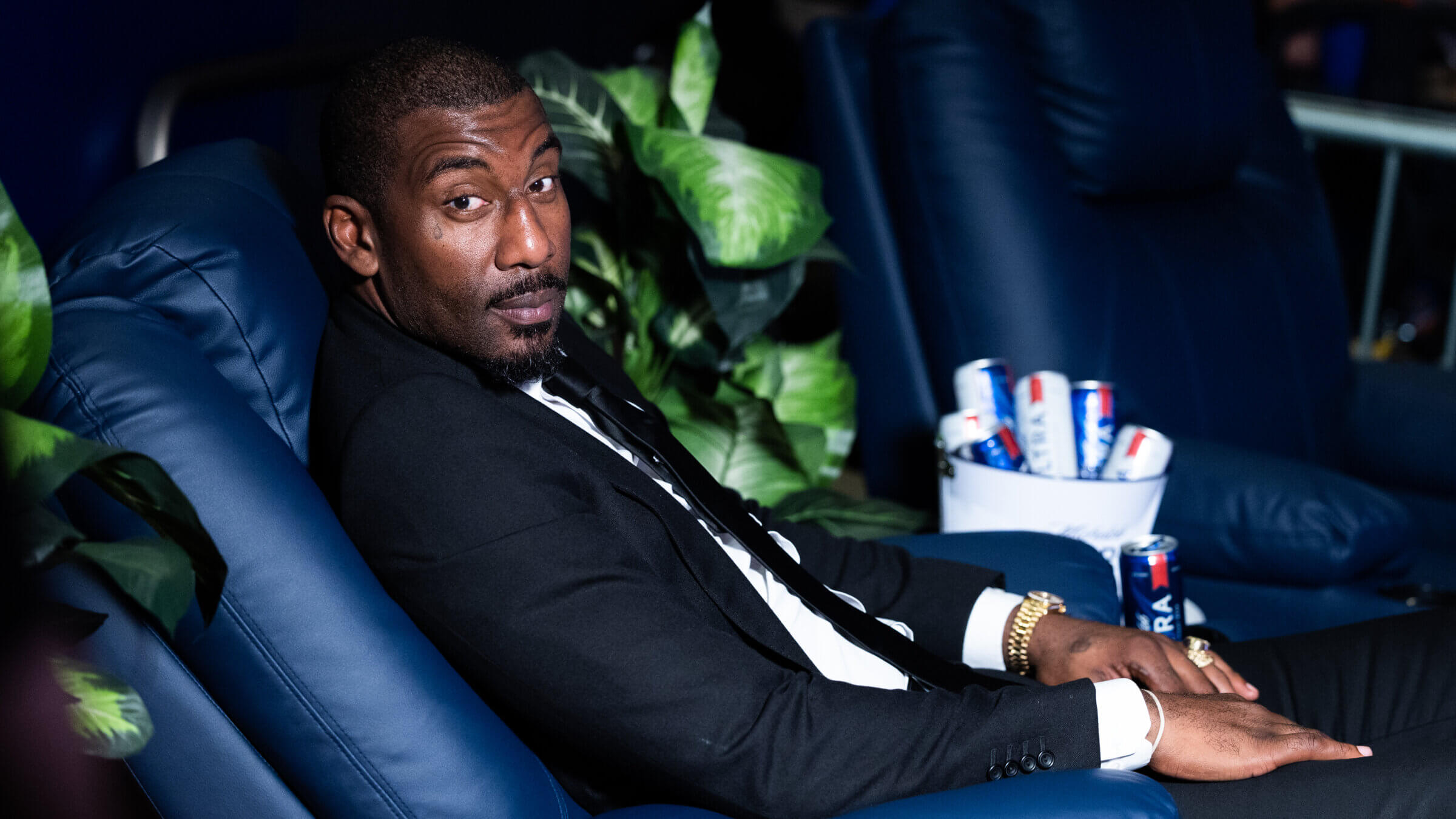 Amar'e Stoudemire, the retired basketball star, invoked Hanukkah and his Jewish faith Sunday after being charged with misdemeanor battery for allegedly hitting his teenage daughter in the face. 
"I am of the Jewish faith, today Jewish people all over the world celebrate Hanukkah and hear the story of how we fought wickedness," Stoudemire wrote on Instagram, after being released from jail. He denied the allegations.
Stoudemire was arrested in Miami after police said he punched one of his daughters in the jaw after she denied being disrespectful to a relative. "You're talking back again," Stoudemire allegedly said before hitting the child in the jaw.
Stoudemire, who played in the NBA for 15 years and is 6-foot-10 and 255 pounds, told police that his daughter "was sad because she received a whooping from him for being disrespectful and a liar," according to court documents obtained by the Miami Herald.
Police observed blood stains on the teenager's sweater and pants. The arrest report did not specify whether the incident involved Stoudemire's 17-year-old or 14-year-old daughter.
The incident allegedly took place Saturday night around 10 p.m. at Stoudemire's Miami condo after his daughter responded "what?" when her grandmother called her name. Police said Stoudemire then entered her room, accused her of being disrespectful, and punched and slapped her in the face before striking her "on the left side of her body."
Stoudemire had a successful NBA career, including winning Rookie of the Year in 2003, and after retiring from the league in 2016 he played professionally in Israel with Hapoel Jerusalem and Maccabi Tel Aviv. 
He received Israeli citizenship in 2019 and converted to Judaism in 2020 and said that his Hebrew name would be Yahoshafat Ben Avraham. He said earlier this year that he was leaving his job as an assistant coach for the Brooklyn Nets because the position clashed with his Shabbat observance.