Fast Forward
Jews are kvelling over Steven Spielberg saying 'kvelling' at Golden Globes
Famed director used the word in acceptance speech for his semi-autobiographical film 'The Fabelmans'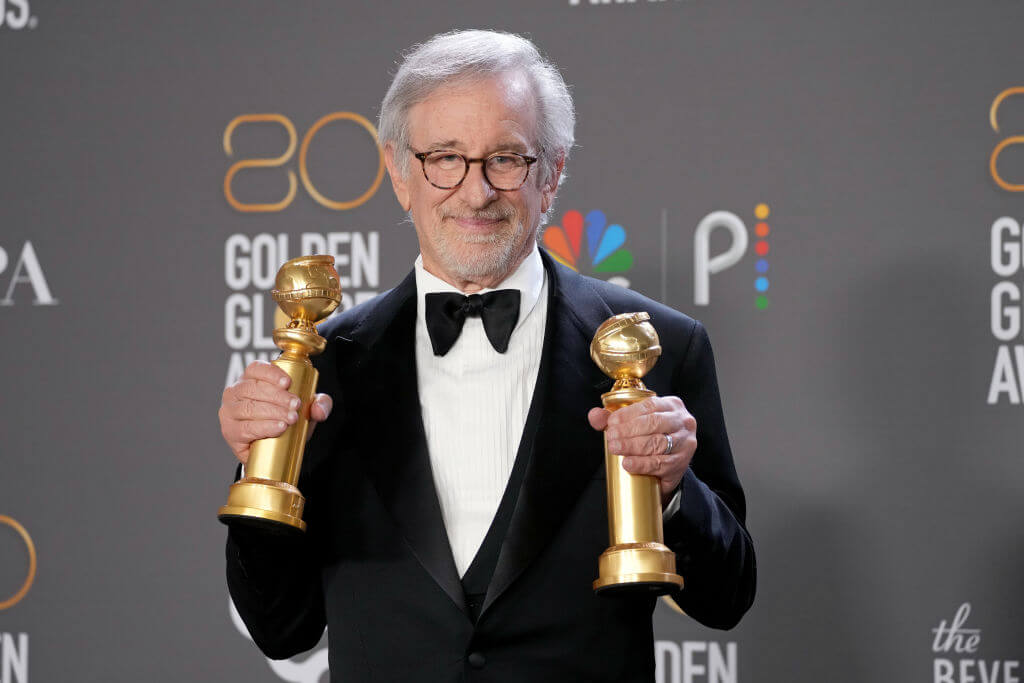 Fans of the Yiddish term "kvelling" are kvelling over the word's star turn at last night's Golden Globes Awards.

During his acceptance speech after winning best director for his semi-autobiographical The Fabelmans, legendary director Steven Spielberg said his late mother Leah Adler "is up there kvelling about this right now."
Merriam-Webster defines "kvell" as "to be extraordinarily proud." Spielberg's quote with the term was included without explanation in an Associated Press article that was picked up by numerous publications. 
Many Jews chimed in on Twitter about their own pride in a personal Jewish story gaining such wide recognition, though Spielberg's casting choices did not go without criticism. (The main character's Jewish mother was played by a non-Jew, Michelle Williams.)
Steven! 🥹🥹🥹 The Fabelmans is his most personal film, this win is just so deserved. KVELLING! #GoldenGlobes

— Jakey (@jacobpetkovic) January 11, 2023
she's kvelling 😭 jewish king 🤞

— ًBee ✡︎ (@filmlamet) January 11, 2023
Steve Spielberg if your mom is "kvelling" then why did you cast one of the most gentile women of all time to play her

— Zach Schiffman (@schlife) January 11, 2023
Among news outlets using the "kvelling" quote without explanation were the English-language Bangkok Post and Yahoo, which used it in a headline. Many other outlets omitted the quote with the word, at least in their initial bespoke coverage of the event, including the Daily Mail, The Washington Post and the Los Angeles Times.
The Fabelmans, which tells the story of a young boy making sense of both his dysfunctional Jewish family and the world through film, also won best picture in the drama category, but lost out in three other categories. Williams had won praise from critics for her portrayal of the mother but was passed over for best actress honors.
Editor's note: This version of the story deletes a reference to Google Trends search data on "kvelling."