Fast Forward
Reconstructionists become second Jewish movement to support reparations for slavery
'Jewish teachings on accountability and repair and are heeding the voices of people of African descent,' said its president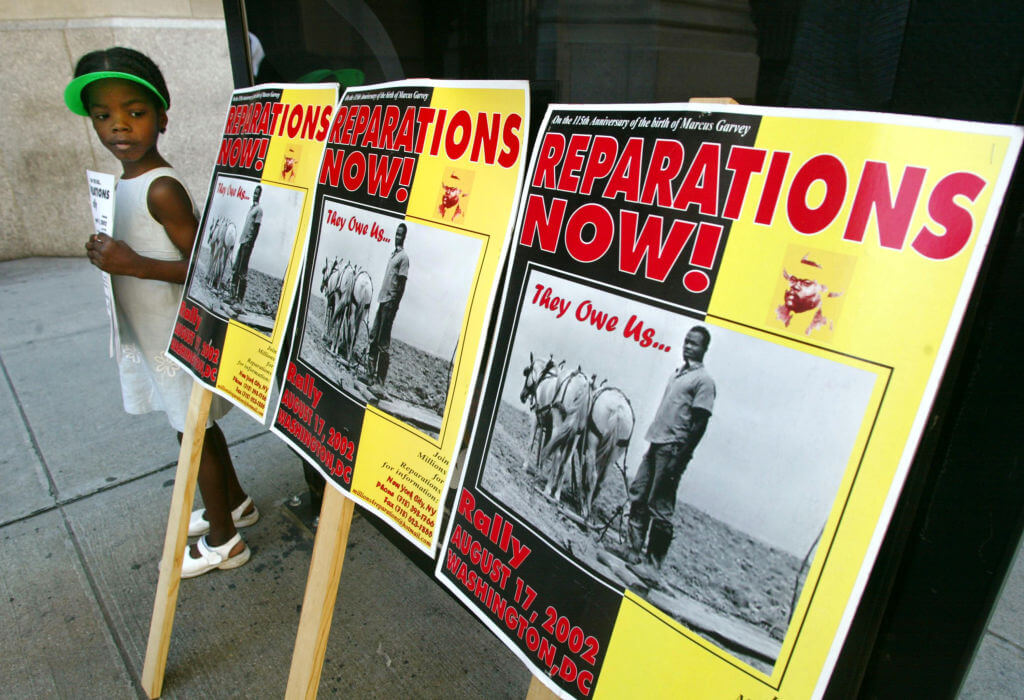 The Reconstructionist movement has adopted a resolution calling for reparations from the U.S. to descendants of victims of the slave trade.
The endorsement follows a similar one by the largest stream of Judaism, the Reform movement, which in 2019 endorsed the creation of a federal commission to develop proposals for reparations. 
The Reconstructionist movement, which includes about 100 congregations across the U.S. and Canada, approved its resolution following a Jan. 22 vote by its board of governors. The motion also calls for national repentance, and for those affiliated with the movement to "to engage in deep reflection on the ways we have participated in or benefited from racial injustice." It throws its support behind H.R. 40, a bill introduced in the U.S. House by late congressman John Conyers in 1989 which, if passed, would form a commission to examine reparations proposals. 
The Reconstructionist resolution drew on "Jewish teachings on accountability and repair and are heeding the voices of people of African descent," said Reconstructing Judaism president and CEO Deborah Waxman in a press release. Reconstructing Judaism is the name of the central body of the Reconstructionist movement.
In 2021, the Reconstructionist Rabbinical Association approved its own reparations resolution. In December, the congregational arm of Reconstructing Judaism approved the motion just voted on by the board of governors.