Fast Forward
Arab world embracing Jewish history, doing more to fight antisemitism, according to new report
Despite having little to no Jewish populations, Egypt and UAE among countries cited for taking on anti-Jewish hatred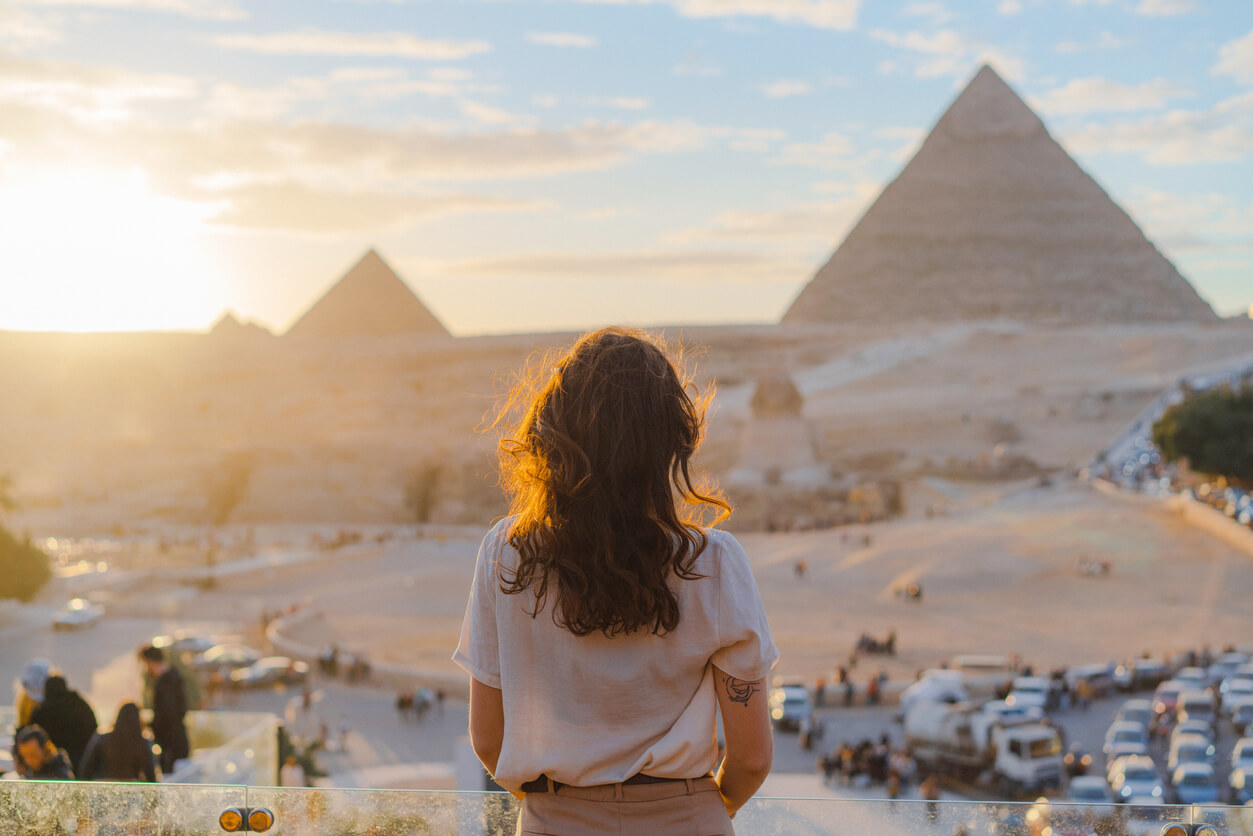 A new report applauds continuing efforts in the Arab world to fight antisemitism. But data is lacking on whether those efforts have resulted in a reduction in antisemitic incidents, according to the report's co-author. 
The annual report, issued by Tel Aviv University's Center for the Study of Contemporary European Jewry, described a "fresh spirit of openness towards Jews and Judaism" throughout many Arab countries in 2022, but focused particularly on Egypt, Saudi Arabia, Bahrain, the United Arab Emirates and Morocco. In Saudi Arabia and the UAE, small but significant Jewish communities have begun to flourish, with synagogues and other Jewish institutions opening and rabbis setting up shop. 
In 2022, Deborah Lipstadt visited several Middle Eastern countries as part of her role as the U.S. special envoy for antisemitism and reported positive signs in how countries such as Saudi Arabia were taking on anti-Jewish sentiment. 
But Carl Yonker, a professor at Tel Aviv University who contributed to the report, said "there's not really any good data" on whether these initiatives have resulted in less overall antisemitism. The situation is complicated by the fact that while some Arab countries do have small and active Jewish communities, others "have really no Jewish communities in existence anymore."
Egypt, in particular, has taken active steps to embrace its Jewish history, despite having only around 100 Jews among its population, down from 80,000 in 1948. Those include renovating a historic synagogue, holding a Holocaust Remembrance Day ceremony and hosting a book fair in which 12 books celebrating Judaism were presented. 
Yonker called these events significant, despite the small size of Egypt's Jewish community.
"It's educating people about the proper place of Jewish history and correcting these myths that have taken hold within parts of the Arab world regarding the Holocaust and how that's affected historical perceptions of Jews just in general," he said. 
Yonker noted that the report is not designed to give a full picture of global antisemitism but is aimed at highlighting positive developments. A second report on negative developments will be released later this year. 
The report highlighted several countries that have taken particularly novel action toward education on antisemitism and the Holocaust. Cyprus is noted for not having a single antisemitic crime in recent years. The country is also rolling out new initiatives that include education on Cyprus' role in hosting Jewish refugee camps after World War II, and offering education to law enforcement on antisemitism and radicalization. This education, Yonker said, means teachers and law enforcement know how to identify antisemitism and can "treat these cases accordingly, and give them their proper attention."
Despite Cyprus having a very different political and demographic landscape from the U.S., Yonker said there are general principles that can be gleaned from the country's approach. 
"So it's not that it's a one-size-fits-all approach, but it's guiding principles of being guided by education, closing this knowledge gap."