Fast Forward
David Duchovny takes a deep dive into his Jewish heritage on 'Finding Your Roots'
The episode saw the acclaimed actor tearing up as he learned about his Yiddish-language journalist grandfather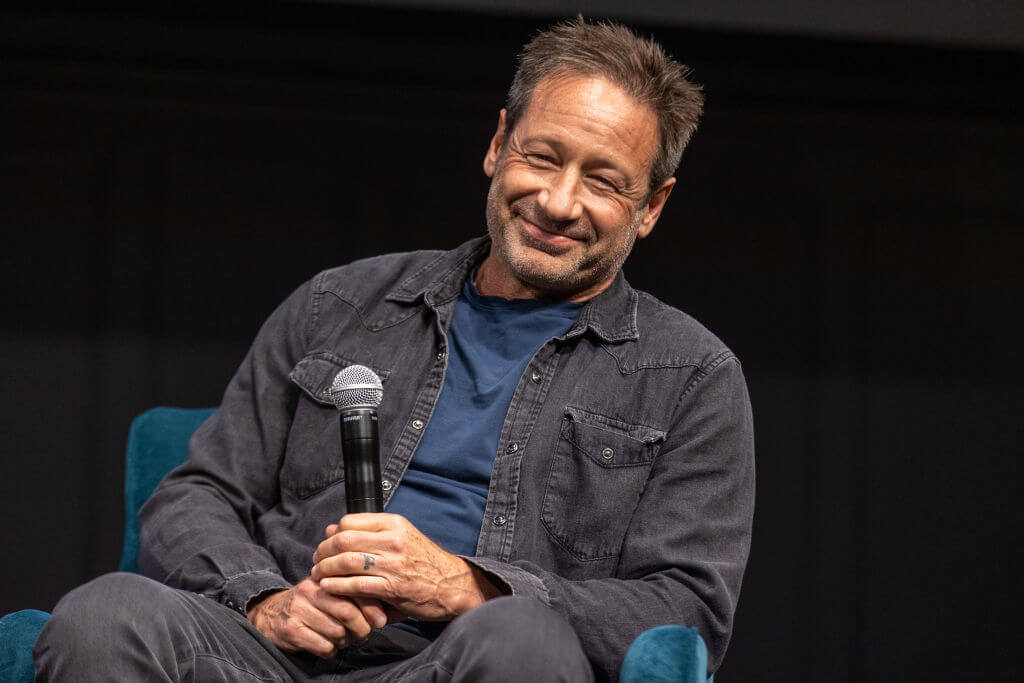 The truth about David Duchovny's very Yiddish background is out there.
On Tuesday, the X-Files actor sat down to learn more about his ancestry on the PBS program Finding Your Roots. While Duchovny's Jewish history is no secret, the show took a deep dive into parts of his genealogy that were surprising even to the Californication star.
According to the show, Duchovny's father has "Eastern European Jews on every branch of his family tree," but the actor said his father had a strained relationship with Judaism and did not have a bar mitzvah. He described a childhood home that had a Christmas tree, although the family would celebrate both Christian and Jewish holidays — "whatever was the most fun."
In a 2021 article for The Atlantic, Duchovny mistakenly wrote that his grandfather Moshe had written for the then-Yiddish language newspaper the Forward. Moshe, who was born in a part of what is now Ukraine and later became a journalist in New York, had in fact written for a different Yiddish outlet, Tog Morgn Zhurnal. He was prominent enough that the Forward printed an obituary after his death in 1960, when Duchovny was an infant.
On Finding Your Roots, Duchovny read a translation of the obituary. "Duchovny's death has thrown the Yiddish writing profession into deep sadness," he read. "He was greatly respected and beloved by his colleagues, writers and numerous personal comrades and friends."
Duchovny grew somber as he reflected on the grandfather he had never known. 
"You realize that these people who are just figures to you had full lives," he said. "Just to think of him … I just thought he was a reporter of some kind. I knew he wrote in Yiddish, but I didn't know how vibrant he was and how busy."
In 2021, Duchovny spoke to the Forward as part of the 2021 gala, where he learned of his grandfather's dabblings in writing fiction and plays, as well as his grandmother's work as a travel agent. 
"It's overwhelming," he said at the time. "Just to think of his vitality and his commitment and obviously his playfulness and his creativity."
Going even further back, the show revealed relatives living in the Pale of Settlement, working as dairy farmers. That branch, which included Duchovny's great-grandfather, later moved to Jaffa, Palestine, and then on to Egypt. Duchovny recently starred as Jonah Hill's Jewish father in Netflix's You People.