Fast Forward
Are these two Israelis the world's next big beatbox stars?
Maxim Mirel and Ori Abada will be Israel's second-ever participants in the world's most prestigious beatbox battle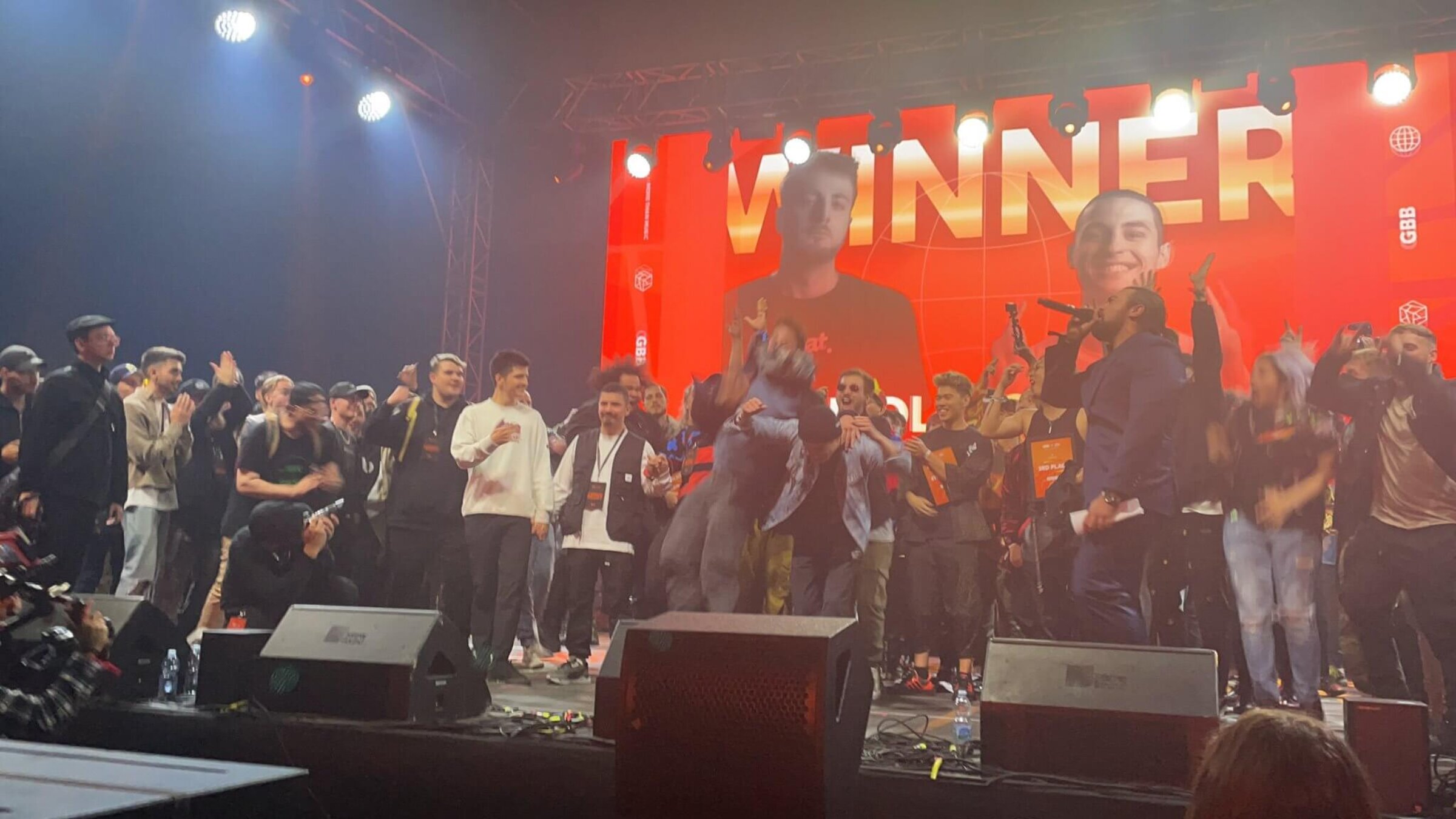 Two Israeli beatboxers will grace the stage of the biggest beatbox event in the world: the Grand Beatbox Battle, an annual music festival and world championship competition that will take place this October in Tokyo.
Maxim Mirel and Ori Abada, who perform as a duo under the stage name Max and H1ppy, won entry into the Tag Team category of the competition, in which teams engage in two-on-two battles. In the past decade, the beatbox scene has grown to an international community of millions, and the GBB is widely considered its most prestigious event.
Mirel, who had a breakout solo performance as part of the 2021 GBB, and Abada are at the forefront of a golden generation of beatboxers in Israel — a generation that first started gaining attention in late 2020, when the pair battled against each other for the title of Israeli Beatbox Champion. (Mirel eventually took home the crown.)
The two won a spot in the GBB lineup with a trap routine titled "No More," a bass-driven attack on the ears punctuated by a series of intricate tongue clicks.
As GBB participants, Max and H1ppy will perform in front of a live crowd of thousands — the estimated attendance at the 2021 GBB was over 3,000 — as well as an avid community of online fans. Video of Mirel's performance from the 2021 GBB has over 400,000 views. A successful run at the GBB Championship is the type of accolade that can propel a beatboxer to be able to make a living off of their art, and the pressure is on.