Fast Forward
Jews responded to Day of Hate with resilience. But was the worry overblown?
Chatter about a national day of antisemitic actions was limited to small Telegram channels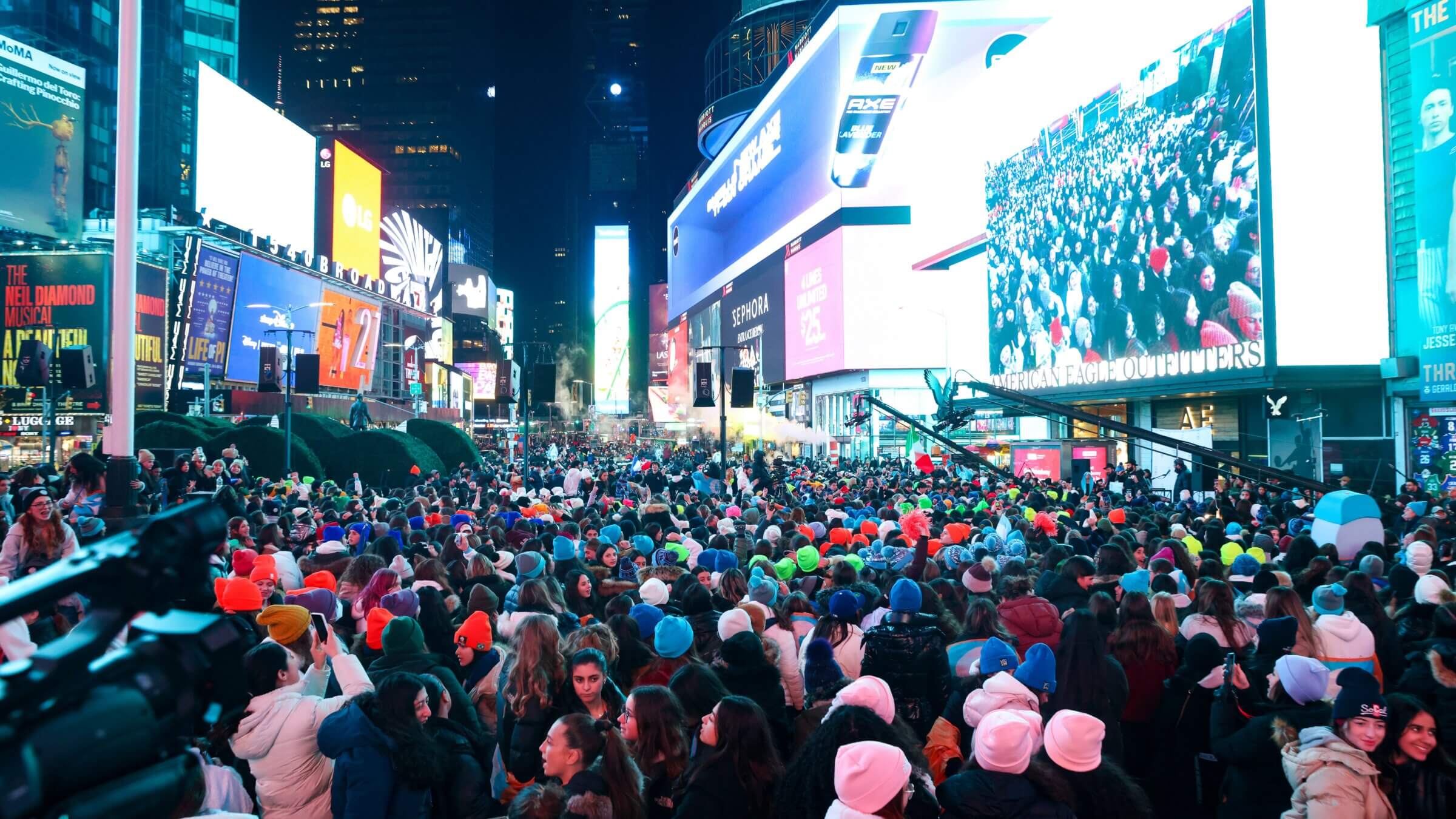 As Jewish communities breathe a sigh of relief, questions remain over just how real Saturday's Day of Hate ever was. 
Few notable antisemitic incidents appeared to have actually occurred. In a series of tweets, the Anti-Defamation League reported white supremacist protests in Ohio and Georgia, as well as propaganda in Texas, California, Florida and Arizona.
All told, though, the ADL said, it was "a pretty typical Saturday in America."
Those acts of hate were "not to the scale" that had been expected, said Calum Farley, an investigative researcher with the ADL. 
Much of the online chatter that led to the ADL issuing their warning last week was confined to small groups communicating via the encrypted chat program Telegram. Farley listed Crew 319, the Empire State Stormers and Southern California-based Clockwork Crew.
While all those groups are home to avowed bigots, none have managed to generate a large following.
For instance, Crew 319, which is based in Iowa and has previously taken responsibility for distributing antisemitic flyers, has a Telegram channel with only 750 subscribers. For comparison, the Goyim Defense League, a far larger and more active neo-Nazi group, has over 8,300 subscribers. 
On the day itself, a moderator posted to the GDL's Telegram channel, saying they would not be involved in any real-world antisemitic activities but would be distributing flyers the following day. 
Meanwhile, the moderator for Crew 319 bragged about having "tons" of people participating, with no arrests. It's not immediately clear what actions, if any, the group actually took part in. 
On Monday, posters on 4chan, the internet message board that has for years been a hub for online extremists of all stripes, appeared convinced the Day of Hate was an elaborate conspiracy by Jews themselves. The posters noted that there had been no mention of a Day of Hate on the board until news of it began circulating on Feb. 24.
As a warning from the New York Police Department went viral, the Day of Hate began trending on social media. Chicago police also called for vigilance from the Jewish community.
The NYPD did not respond to a request for comment on why the warning was issued or the nature of their intelligence on planned hate group activity.
Farley acknowledged 4chan's importance as a hub for all sorts of radical-right extremists but said the site is not often used for planning events. He said the Day of Hate's lack of momentum within the site could have been due to Crew 319's being "a very small group and they just didn't have the scope that they believe that they did."
The hoax question
Farley said he doesn't believe the Day of Hate was a hoax, noting that GDL leader Jon Minadeo Jr. addressed the supposed event on a webcast. But even if it was a hoax, Farley said it was not ultimately successful, even though it managed to get headlines across the mainstream press and caused police departments and Jewish communities to ramp up security measures. And even if those extra precautions weren't needed, he said the need for caution outweighs any embarrassment that comes from being pranked.
"It's important to keep in mind that when it comes to these kinds of open plans and calls to action for extremism, we really can't afford to wait and see what happens these days."
Adir Posy, a Los Angeles rabbi and national director of synagogue initiatives for the Orthodox Union, said that the community in his city was already on edge due to the shootings of two men leaving synagogues last week. He praised the Los Angeles Police Department for their efforts to keep a dialogue on security open in the lead-up to Feb. 25. 
"Almost no law enforcement partners that I was in touch with had never heard of this," he said. "They were already hearing it or whatever chatter they have and intelligence sources that they have."
A day of resolve
While the Day of Hate may have failed to appear, Jews across the country participated in demonstrations of resolve. In New York, a prominent synagogue held a special outdoor service on Saturday. Later that day, 3,000 Jewish teens gathered in Times Square for the annual Jewish Pride Takeover, hosted by CTeen, the Chabad Teen Network.
"The only answer to Antisemitism is pro-semitism," said CTeen International chairman Rabbi Moshe Kotlarsky in a statement. "The goal of this evening was to imbue each of these teens with a sense of Jewish pride that will stay with them forever, no matter what comes their way."