Fast Forward
House panel launches investigation into Santos' campaign lies, misconduct
Rep. Susan Wild, a Jewish Democrat, will be the ranking member on the bipartisan panel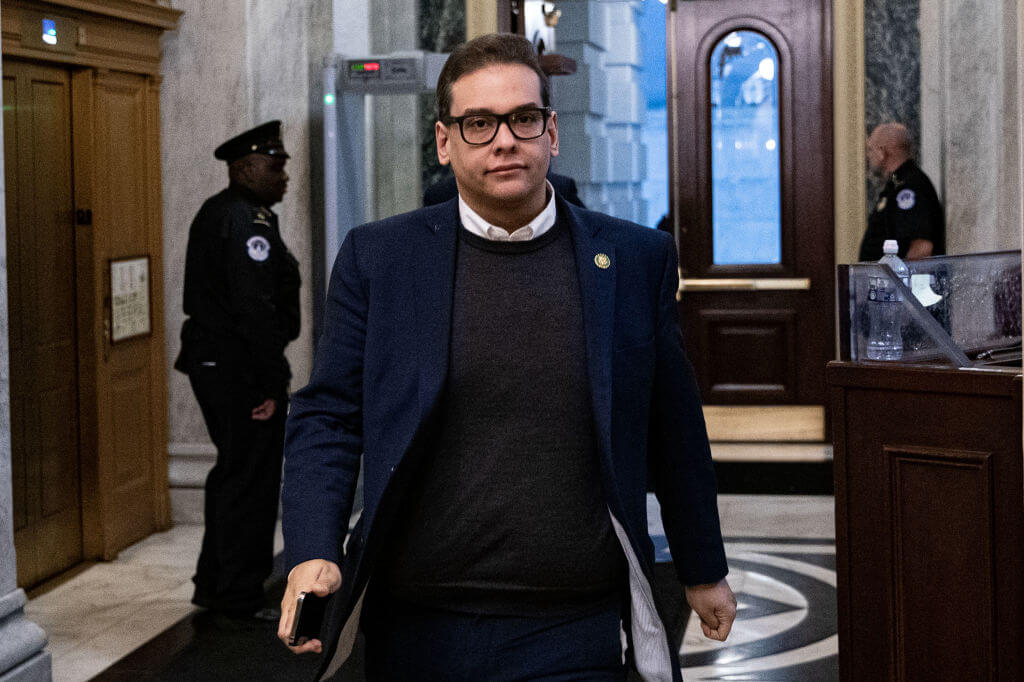 The House Ethics Committee has formally launched an inquiry into Rep. George Santos (R-N.Y.). The move could result in his expulsion from Congress. 
Members of the ethics panel voted unanimously to form a bipartisan subcommittee to determine whether Santos "engaged in unlawful activity with respect to his 2022 congressional campaign," a statement by the committee's leadership read. Santos has been caught in a web of lies he told about his background and business activities. He has been accused of campaign finance violations, and, since he was sworn in, sexual misconduct.  
The freshman Republican has admitted that he fabricated parts of his resume, but denied any wrongdoing. He also recently doubled down on his false claim that he had Jewish grandparents, and denied calling himself a Jew, saying that he had joked he was "Jew-ish." Santos is on the record calling himself "a proud American Jew."
The panel will be chaired by Rep. David Joyce, a Republican from Ohio. Rep. Susan Wild, a Jewish Democrat from Pennsylvania, will serve as the ranking member. The other two members are Reps. John Rutherford, a Republican from Florida, and Glenn Ivey, a freshman Democrat from Maryland.
Santos' office said in a statement on his official Twitter account that the congressman "is fully cooperating" with the investigation.
A number of House Democrats have already introduced a resolution to expel Santos from Congress. Rep. Dan Goldman, a Democrat from New York and one of the lead sponsors of the resolution, said it "is imperative that the committee proceed with this investigation quickly and expeditiously." He added that if Santos refuses to fully cooperate with the inquiry he should immediately be expelled.