Fast Forward
Judith Heumann, Jewish disability rights advocate, dies at 75
She led one of the longest sit-ins in U.S. history against the federal government, but would become an assistant secretary of education, in charge of services for the disabled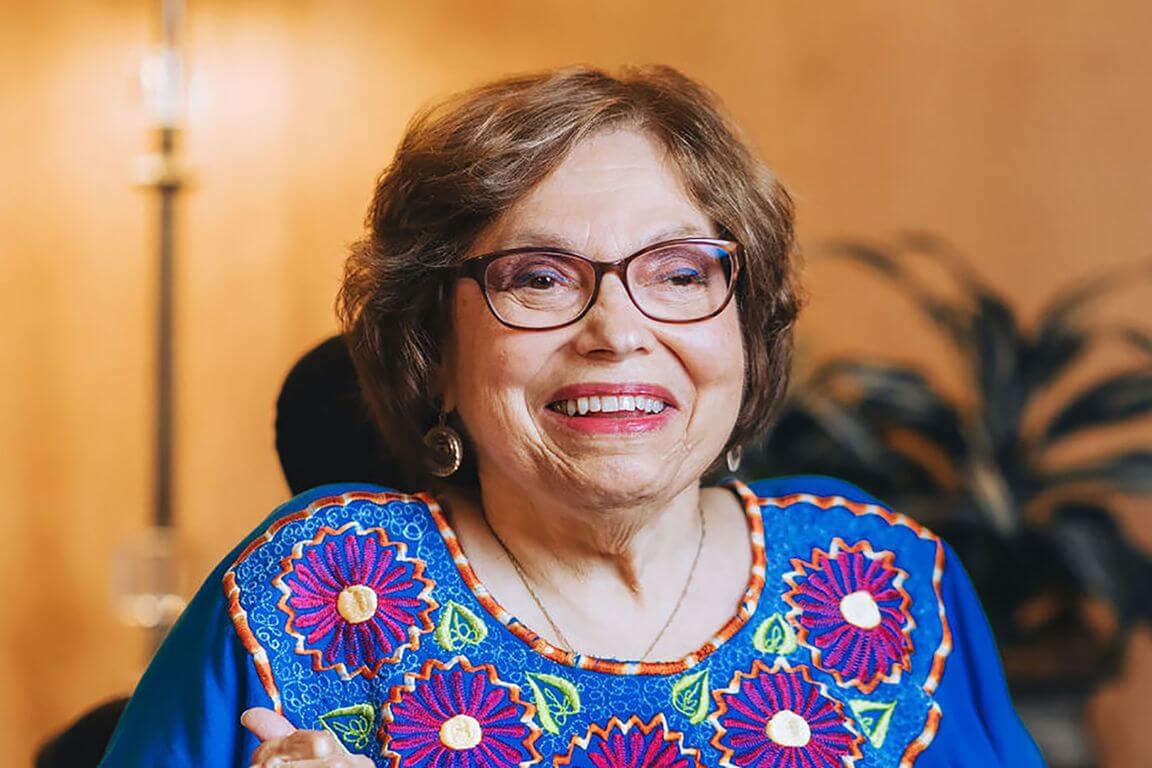 Judith Heumann, often called the "mother of the disabilities rights movement," died in Washington, D.C., on Saturday. She was 75.
Heumann battled against government and within it — serving in both the Clinton and Obama administrations — to secure employment, educational and other rights for people with disabilities. Her work paved the way for the signing of the Americans with Disabilities Act in 1990 and the United Nations Convention on the Rights of Persons with Disabilities, which was ratified in May 2008. 
Heumann's reputation, long secure within the disabilities rights community, spread beyond it in recent years with the publication of her memoir, Being Heumann, and the success of Crip Camp, a 2020 documentary that showcased both her resolve and wit. Nominated for an Academy Award, one of its most quoted lines is from Heumann's 1977 speech to a federal official who had refused to put teeth into legislation designed to advance disability rights.
"We will accept no more discussion of segregation," she said, "and I would appreciate it if you would stop shaking your head in agreement when I don't think you understand what we are talking about." 
As much as Heumann wanted to secure rights, she worked to change minds.
"We're not seen in media, we're not in children's books, we're not — Crip Camp is a fantastic film, which is a documentary showing lives of some people in a period of time," she said in a radio interview in 2020. "But once that disappears, where are we seeing disabled people in advertising, in documentaries, on TV programs and others in a positive way, really learning about our stories?"
A Jewish life
Heumann, a longtime member of Adas Israel, a Conservative congregation in Washington, D.C., also brought her activism to Jewish spaces, pushing congregations and other Jewish institutions to remove obstacles that hinder people with disabilities  from full participation and leadership. She championed universal design — the idea that what many think of as accommodation for people with disabilities — ramps, elevators, and closed captioning, for example — are better thought of as ways to make an environment accessible to the greatest number of people no matter their age, size or ability.     
In Being Heumann, she describes her shock when invited to read from the Torah at her synagogue in Berkeley, California, where she moved in the 1970s. Not only were women permitted to carry out the sacred task, unlike in the Orthodox synagogue of her Brooklyn childhood, but the bimah, or prayer platform, had been made accessible just for her.
"Oh my God, I thought, I've never been asked to do an aliyah," Heumann wrote, using the Hebrew word for the ritual. "I learned how to do it."
Rabbi Lauren Holtzblatt, a senior rabbi at Adas Israel who worked closely with Heumann, said on Sunday, "Not only was Judy a change-maker, an advocate, and a visionary but on a personal level she was loving, funny and kind."
Much has changed since Heumann began her advocacy work, but far from enough, she told the Forward in 2021. "At the end of the day as a disabled person, we are still basically invisible. It's not as bad as it was 10 years ago. It gets a little better every year."
Defying expectations
Heumann was born in Philadelphia and raised in New York by parents who fled Nazi Germany. Much of her extended family, including her grandparents, were killed in the Holocaust. She contracted polio as a toddler and lost her ability to walk. Facing pressure to  institutionalize her, her parents refused.
"They came from a country where families got separated, some children sent away, others taken from their families by the authorities and never returned — all part of a campaign of systematic dehumanization and murder," she wrote in Being Heumann. "Their daughter, disabled or not, wasn't going anywhere."
When the New York City school system told her parents that Heumann could be tutored at home twice a week, they insisted she be allowed to attend school, and she wound up in a class for students with disabilities.
Heumann graduated from Long Island University in 1969 with a degree in speech therapy but was denied a teaching job in the New York City public schools because, administrators told her, she would be a liability if a fire broke out. 
She sued and won, and took a job at her former elementary school, and in 1970 became the first wheelchair user to teach in a New York City public school.
In California she earned a master's in public health and co-founded the Berkeley Center for Independent Living, one of the most influential groups lobbying for laws and policies that would allow people with disabilities to better control their own lives. Her confrontation with federal officials, captured in Crip Camp, was but one of many dramatic moments connected to a 26-day sit-in at a San Francisco federal building — one of the longest in U.S. history — that Heumann and others orchestrated to advance legislation that would eventually lead to the ADA.
Heumann also co-founded the World Institute on Disability, one of the first international organizations to lobby for the full integration of people with disabilities into civic and cultural life. She was the only disabled member of the U.S. delegation to the 1995 Fourth World Conference on Women in Beijing.
In the Clinton administration, she served as assistant secretary of education for the Office of Special Education and Rehabilitative Services, heading an agency of 350 people and a budget of more than $7 billion. The mayor of Washington, D.C., appointed her the city's first director of the Department on Disability Services.
Heumann is survived by her husband, Jorge Pineda, and her siblings, Ricky and Joseph Heumann. A cause of death was not immediately made public.
JTA contributed to this report.