Fast Forward
Many police departments withhold hate crime data. This U.S. senator wants that to stop
Kirsten Gillibrand and others ask Justice Dept. to find out why the information is missing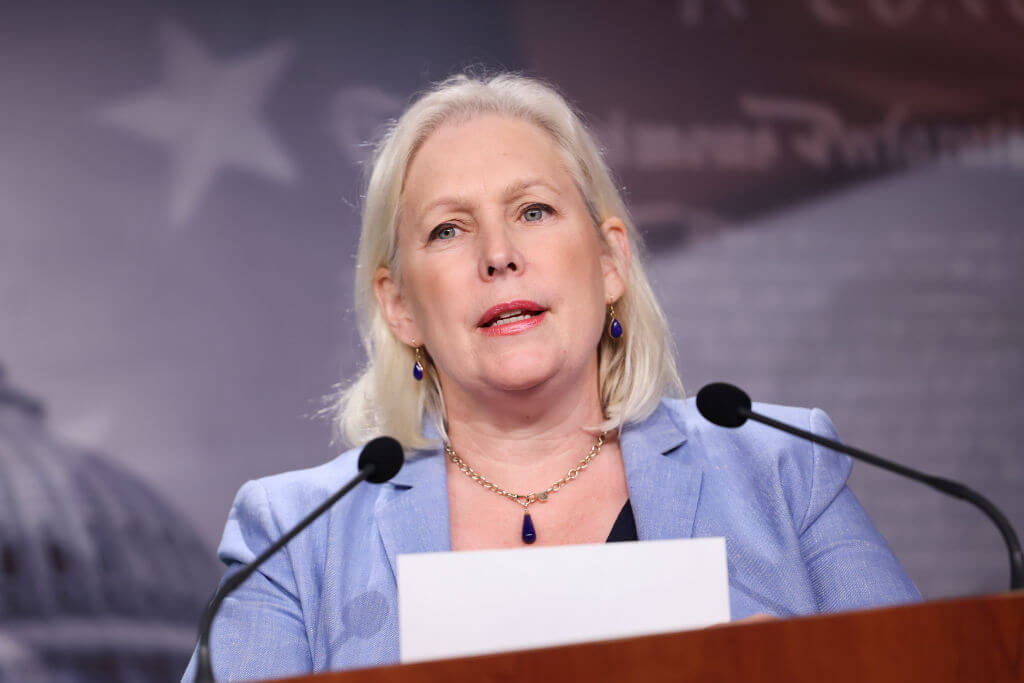 A U.S. senator is urging the country's law enforcement agencies to be more forthcoming with hate crime data, a week after the FBI reported incidents skyrocketed in 2021.
New York's Democratic Sen. Kirsten Gillibrand, along with several members of the House, asked the Justice Department to look into local police departments withholding hate crime data to the FBI's National Incident-Based Reporting System.
The group of representatives was bipartisan and included Democrats Don Beyer, Dan Goldman, Ritchie Torres, Nydia Velázquez and Republican Nicole Malliotakis. Gillibrand released the letter Monday at a press conference at John Jay College in Manhattan.
"Keeping up-to-date data for these incidents is imperative for law enforcement agencies to be able to do the work needed to combat hate crimes," Gillibrand said in a statement. "While we commend the steps local law enforcement and the Department of Justice have taken in responding to such incidents, reporting, collecting and maintaining the most accurate data available is crucial in evaluating and responding to hate-related crimes as well as keeping our neighborhoods safe from such reprehensible attacks. Hate has no place in New York and it takes everyone, working together, to defeat it."
An initial FBI report, released in December, actually indicated a decrease in hate crimes in 2021, a contradiction of other, similar reports, such as the Anti-Defamation League's annual hate crime audit. But while the FBI said part of the discrepancy was due to the lack of locally sourced data, the issue was also related to a transition to a new reporting system.
Last week, the FBI released updated data indicating that hate crimes reached the highest number in decades in 2021, even though the information was incomplete due to numerous police departments declining to share their data with the NIBRS.
With the data that was available, the FBI reported more than 10,800 total hate crimes, 1,590 of which were based on religion. Jews were the most victimized religious group, with 817 criminal offenses, up from 683 in 2020.
The group with Gillibrand included academics and representatives of minority advocacy groups, including Jewish Federations of North America senior vice president for public affairs Elana Broitman.
"We cannot allow antisemitism, a pernicious hatred based on conspiracy theory and fearmongering, to metastasize, threatening not only the Jewish community but the fabric of our democracy," said Broitman.