Fast Forward
Michigan GOP under fire for Holocaust meme comparing gun control to Nazism
The Republican Jewish Coalition called it 'absolutely inappropriate and offensive'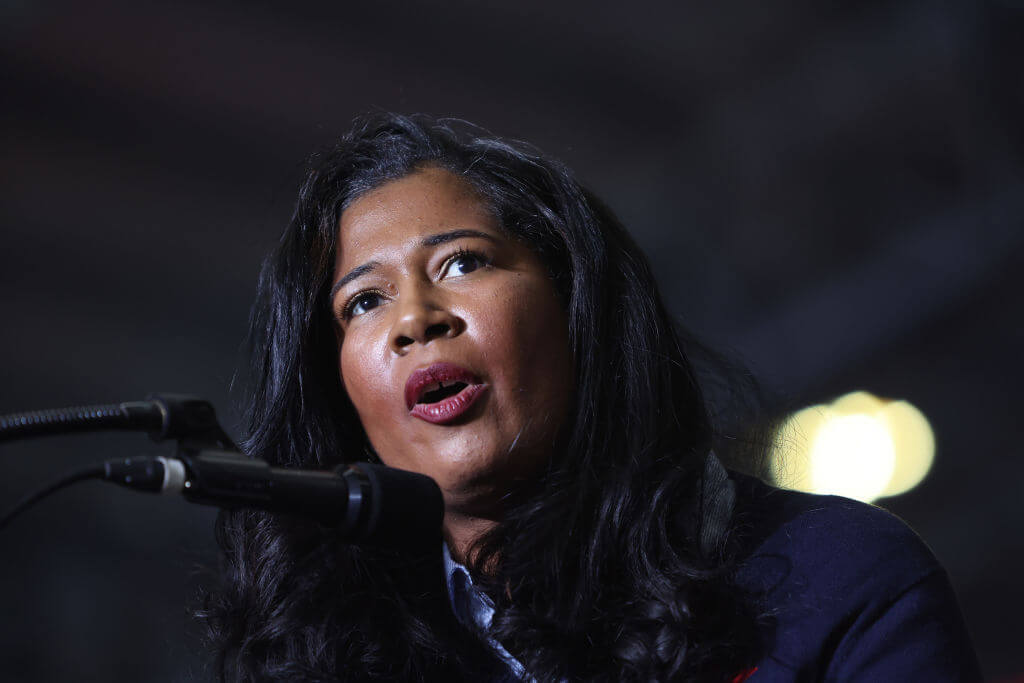 The Michigan Republican Party faced broad criticism Wednesday for comparing Democratic-backed proposals to tighten gun laws to Nazi laws targeting Jews before the Holocaust. 
On Facebook and Twitter Wednesday morning, the Michigan GOP's official account shared a meme that read, "Before they collected all these wedding rings, they collected all the guns." The image showed rings taken from Holocaust victims. 
Matt Brooks, executive director of the Republican Jewish Coalition, called the posts "absolutely inappropriate and offensive" and urged the local party to take them down immediately. "Haven't the victims of the Holocaust suffered enough than to be shamefully exploited in death by this vile post?" State Sen. Jeremy Moss, a Jewish Democrat from Southfield, Michigan, told the Detroit News. "Antisemitism thrives when these grotesque distortions of history diminish it."
#History has shown us that the first thing a government does when it wants total control over its people is to disarm them. President Reagan once stated, "if we lose #freedom here, there is nowhere else to escape to. This is the last stand on Earth." #2A #GOP pic.twitter.com/cGCHMN1Pxg

— Michigan GOP (@MIGOP) March 22, 2023
Democratic lawmakers are pursuing legislation that would expand background checks for firearm purchases, mandate safe storage of guns in homes with children and allow court protection orders for gun owners who present an "extreme risk." The proposals were introduced following a deadly shooting at the Michigan State University campus last month.  
Kristina Karamo, the Michigan GOP's newly elected chair, refused to apologize for the Holocaust analogy and doubled down in a follow-up post that demonized her political opponents.
"Government abuse of citizens has not only happened in world history, but American history," Karamo said in a statement posted on Twitter, mentioning the enslavement of Blacks and the persecution of certain ethnic groups. "We will not be silent as the Democratic Party, the party who fought to enslave Black Americans, and currently fights to murder unborn children, attempt to disarm us," she added. "MIGOP stands by our statement." 
Karamo, a Trump-backed election denier, has in the past been accused by the Anti-Defamation League's regional director of invoking antisemitic tropes about Jewish power. During her campaign for secretary of state last year, Karamo accused the Democratic incumbent, Jocelyn Benson, of being a "puppet" controlled by Jewish billionaire George Soros. She also has claimed Benson, who is Jewish, and the state's Jewish attorney general, Dana Nessel, are "all part of the Soros minion club." 
Soros, a Hungarian-born Democratic megadonor and Holocaust survivor, has long been the subject of antisemitic attacks from the far right. 
Karamo's predecessor, Ronald Weiser, was appointed to the U.S. Holocaust Memorial Council by former President Donald Trump in 2019. 
The ADL said in a Twitter statement that the Michigan GOP "should be ashamed of themselves." Using the Holocaust "as a way to score cheap political points in the debate over gun control is unacceptable and trivializes the memory of millions murdered by the Nazis," the ADL said.