Fast Forward
Trump campaign likens latest indictment to Nazism
The statement came in reaction to a set of federal charges over Trump's effort to overturn the 2020 election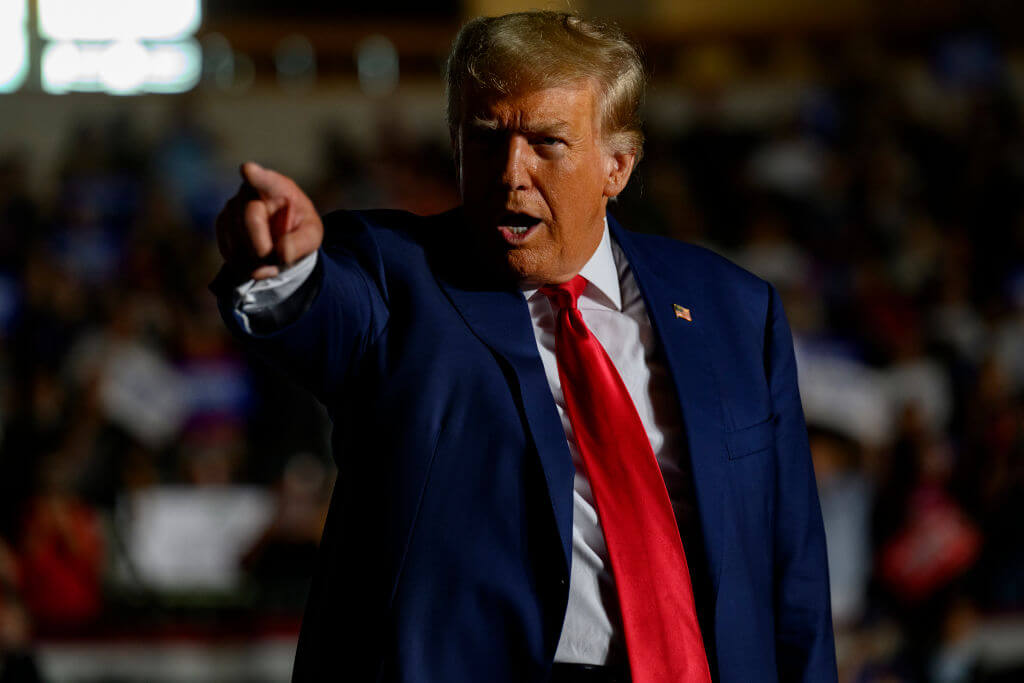 Donald Trump's 2024 presidential campaign compared the federal prosecution of the former president to the tactics used by the German Nazi regime.  
"The lawlessness of these persecutions of President Trump and his supporters is reminiscent of Nazi Germany in the 1930s, the former Soviet Union, and other authoritarian, dictatorial regimes," the Trump campaign said in a statement Tuesday in response to charges unsealed by the Department of Justice earlier in the day. The indictment followed a more than year-long investigation of Trump's efforts to overturn the 2020 election.
"Comparing this indictment to Nazi Germany in the 1930s is factually incorrect, completely inappropriate and flat out offensive," Jonathan Greenblatt, the CEO of the Anti-Defamation League, posted to Twitter. "As we have said time and again, such comparisons have no place in politics and are shameful."
The four-count indictment by a grand jury convened by special counsel Jack Smith includes conspiracy to defraud the United States by employing dishonesty, fraud, and deceit to obstruct the process of collecting, counting, and certifying the presidential election results. Trump also faces charges of conspiracy to impede the congressional proceedings on January 6. The riots at the Capitol that day followed his pleas to supporters to stop the counting.
Tuesday's indictment is the third criminal case brought against Trump as he seeks the presidency again in 2024. Recent polls show Trump dominating the crowded Republican primary field, and in a statistical tie with President Biden. 
The special counsel also indicted the former president in June over his handling of classified documents.  Trump pleaded not guilty to those charges. Last year, Trump's supporters compared the FBI's raid of his Mar-a-Lago resort to the tactics used by Hitler's Gestapo and East Germany's infamous secret police force, the Stasi.
The American Jewish Committee called Trump's statement "deeply offensive and disrespectful." It advised the Republican presidential frontrunner to sit down with a Holocaust survivor and listen to their story and "then show them the respect they deserve and honor the memory of the six million Jews slaughtered by the Nazis by never making a comparison like this again."
This post was updated.