Fast Forward
Yale alumni, faculty and parents demand stronger response to rising antisemitism
An open letter cites three recent instances in which signatories think Yale had an insufficient response to antisemitic behavior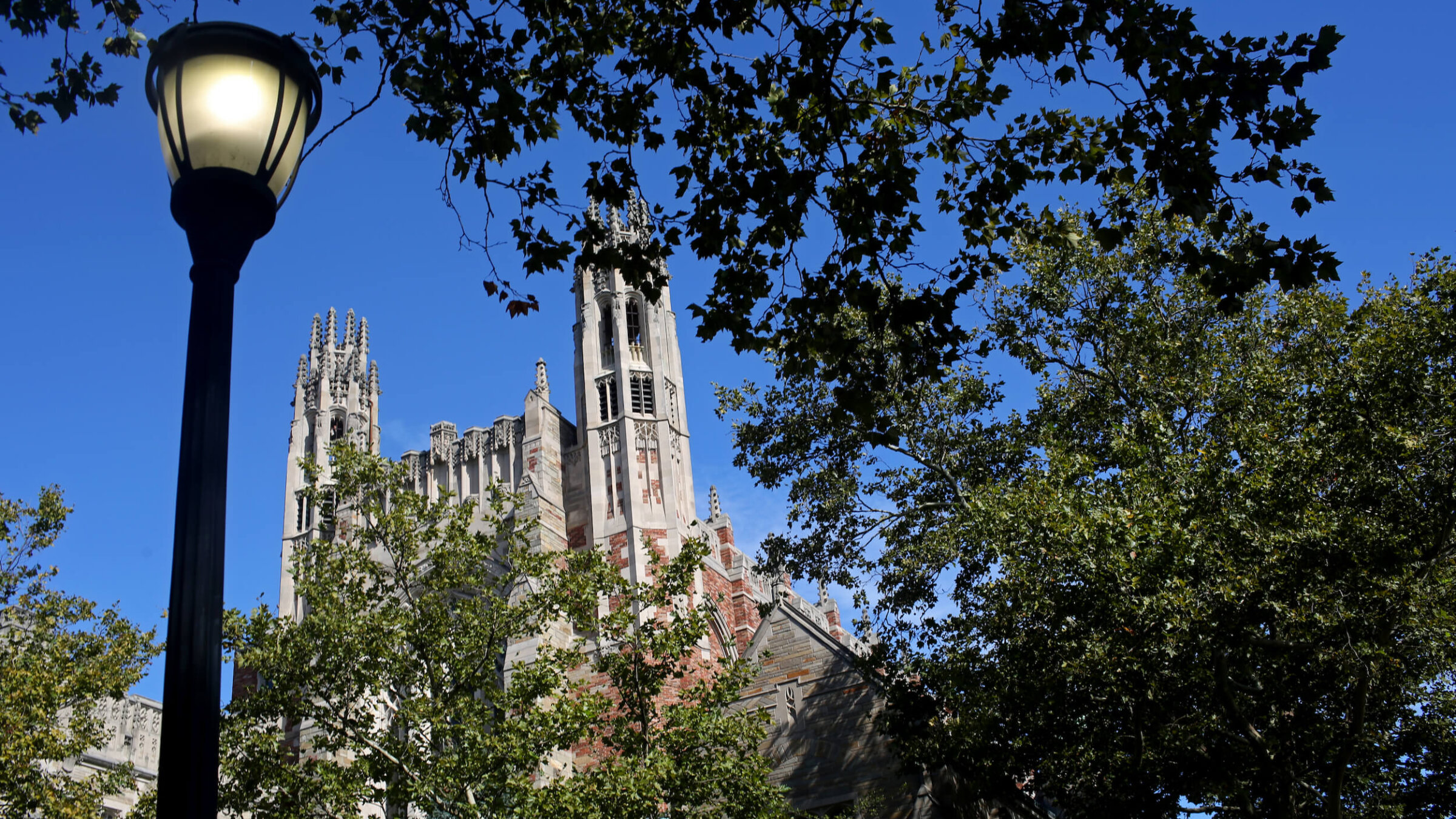 A coalition of Yale alumni, faculty, and parents have decried what they perceive as a rising tide of antisemitism on the prestigious campus. 
A Thursday open letter, addressed to Peter Salovey, Yale's president, and Scott A. Strobel, its provost, outlines three disturbing incidents that the signatories argue are indicative of a failure on Yale's part to uphold its commitment to inclusivity when it comes to discrimination against Jews. 
"We never imagined that we would feel compelled to write you such a letter, and we write with heavy hearts," the signatories, who include former Sen. Joe Lieberman and former National Security Adviser John Bolton, wrote. (The Forward received a copy of the letter via email; it does not yet appear to be publicly viewable online.)
The letter's first grievance centers on Associate Professor Zareena Grewal, who works across a number of departments, including religious studies. The letter's authors allege that Grewal celebrated a Hamas terror attack on Israel by retweeting a video of the attack with a caption saying "It's been such an extraordinary day."
"Yale is committed to freedom of expression, and the comments posted on Professor Grewal's personal accounts represent her own views," the university said in a statement to The Messenger on Oct. 12, after an online petition signed by more than 30,000 people asked Yale to remove Grewal.
The second complaint involves a student group, Yalies4Palestine, which the authors claim allegedly endorsing the Hamas attack by shouting the slogan "When people are occupied, resistance is justified" at an Oct. 25 rally.
The third incident raised in the letter concerns a French academic, Houria Bouteldja, who spoke on campus last spring despite allegations of antisemitism against her, including that she had reportedly posed with a sign calling for Zionists to be sent to gulags in 2016. Bouteldja's talk occurred on the second night of Passover, a fact that the letter's signatories argue prevented Jewish students from providing an alternate viewpoint.
The signatories proposed a series of actions in response to perceived faults in Yale's approach to tackling antisemitism, including having the administration issue an official rejection of antisemitism and adopt the International Holocaust Remembrance Alliance definition of antisemitism. They also encouraged the creation of a task force to address the welfare and safety of Jews at Yale, pointing to the university's own policies on harassment and the Department of Education's recent reminder to universities of their legal obligations to provide a discrimination-free environment for all students.
"I believe Yale President Salovey wrote an outstanding letter on October 10, articulating Yale's values and standing clearly against Hamas, terrorism, and the massacre and kidnapping of civilians. And I believe Yale has done a better job than other universities," signatory Benjamin Gordon, a 1995 Yale graduate and CEO of Cambridge Capital and BGSA, said in an interview. "That said, we can and must do better,"
"I am hopeful that Yale's leadership will take action to address the growing threat of antisemitism," he said.