Forverts in English
The Forward launches the Yiddish Community Calendar
We want to be your go-to source for Yiddish-themed events, whether online or in-person, in English or in Yiddish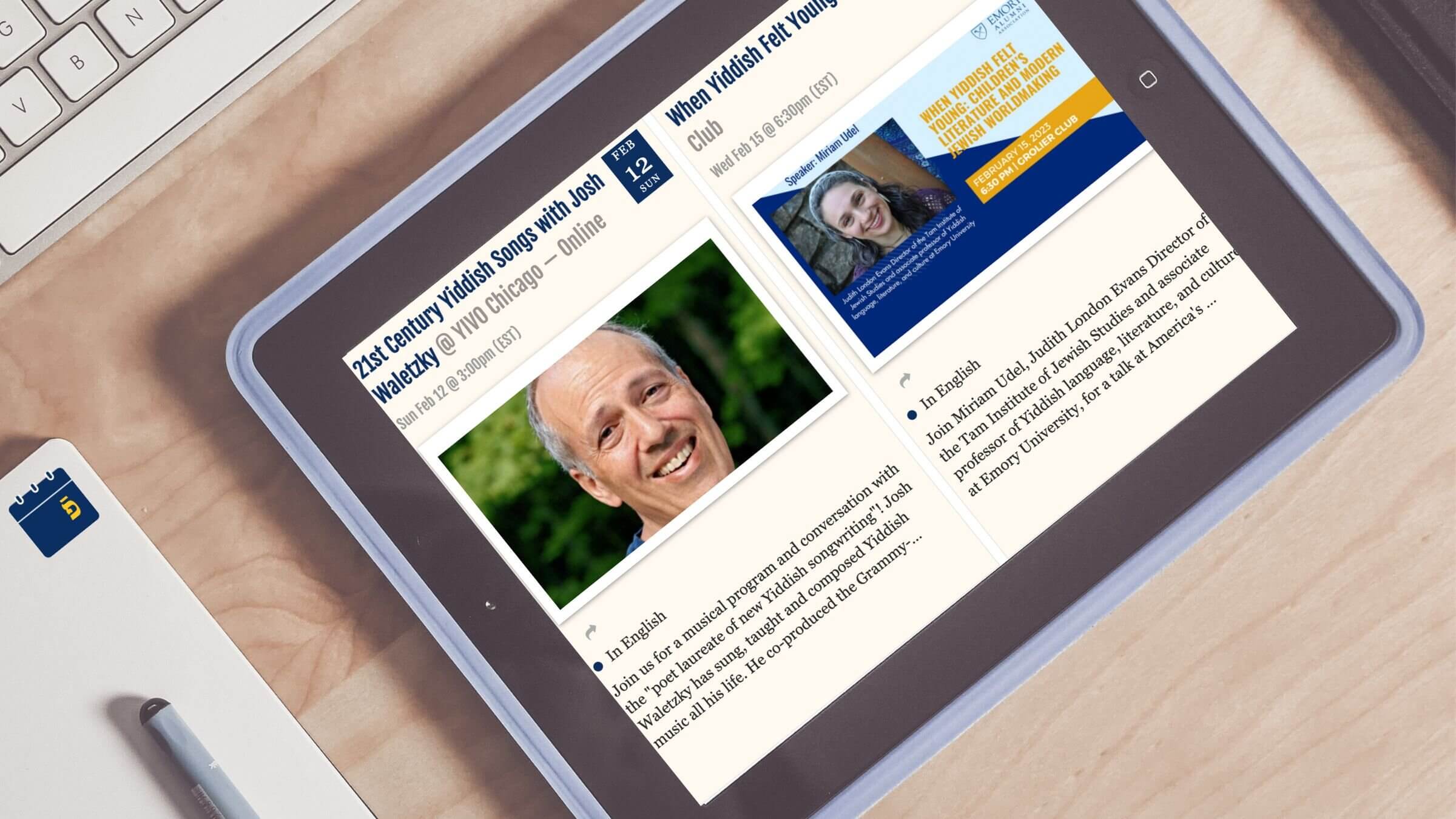 Each week, our newsletter Yiddish Brief has been listing events that we felt were worth highlighting for our readers, particularly lectures and concerts. But the newsletter has only room for two or three event descriptions, making it impossible to list all the ones we thought the Forverts' readership would like to know about.
That's why we've created the Yiddish Community Calendar, your one stop to find both online and in-person events related to Yiddish language and culture, hosted by organizations around the world. Some events are in English; others — in Yiddish. The calendar will be accessible on the Forward website, and the link to the calendar will appear in every Yiddish Brief send. You may also want to bookmark it for easy reference.
After contacting a host of organizations and Yiddish instructors about this initiative, many have replied with enthusiasm, sending us details of the events on their own calendars. Finally, we'll have the entire Yiddish world on the same page!
If you or your group wants to list an event, please email Deputy Forverts Editor Zach Golden at [email protected], or fill out this form.