Forverts in English
Dungeons & Dragons in Yiddish
The legendary tabletop game is now modified for play in Yiddish.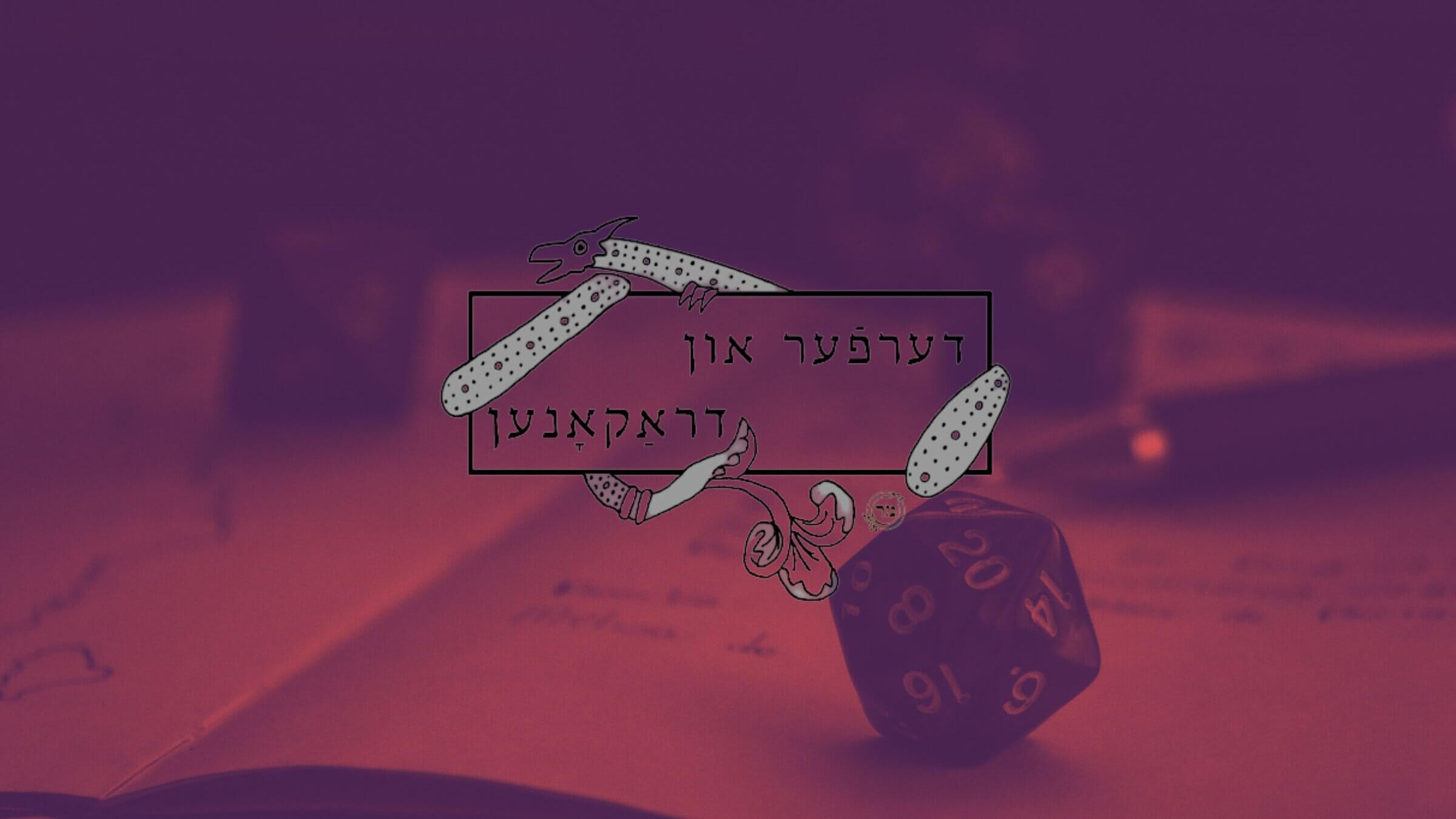 There's more to Jewish folklore than dybbuks and golems, or the even more obscure legends of the Leviathan and Nephilim. And these creatures, among many more, can be found outside of Jewish culture in the worlds of table top and video games alike. 
One of the most recognizable and famous of these role playing games (RPG), Dungeons & Dragons, has been around for nearly 50 years. And now, for the first time, Dungeons and Dragons is available in Yiddish. 
In the game, players create their own unique characters of different races, classes and backgrounds, joining together to complete campaigns. These campaigns can be long and involve many hours and multiple sessions of gameplay. 
Players can also engage in what is called a one-shot — a short mission — generally created for those short on time and others just learning the ropes of RPGs.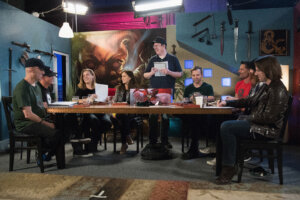 Recently, the publisher of Dungeons & Dragons, Wizards of the Coast, has come under criticism for changes to its open game license. The open game license, released in 2016, allowed for individuals not working within Wizards of the Coast to alter, expand and modify the content of the game. 
Wizards of the Coast made a controversial change to their game license in January 2023. This change would have levied a charge on anyone selling or creating modified content of Dungeons & Dragons. 
Due to fan backlash, Wizards of the Coast not only canceled the modified game license but filed the game under a Creative Commons license. This allows for anyone to modify, expand or alter something, as long as they give credit or attribute the source. 
This change to the licensing structure of Dungeons & Dragons allows for creatives to more easily adapt and expand upon the game, whether that's through creating campaigns, one shots, or in adapting for new audiences.
Enter Yiddish 
The new Yiddish character sheets for Dungeons & Dragons, illustrated and designed by Marnie Manning, came out of an idea proposed on a Yugntruf, Youth for Yiddish post on Facebook. 
Manning's interest in Yiddish is partially inspired by her great-grandfather who, she says, had a language school in Vienna. "I grew up hearing stories about how he supposedly taught a Gabor sister and how his school was confiscated by the Nazis. He spoke a myriad of languages, Yiddish being one of them. When he came to the US he was never able to start the language school up again. "
Manning, who was also inspired by Jewish papercuts and a love of board games, decided to turn the suggestion on Yugntruf's Facebook page into a reality and inject new opportunities for Yiddish into popular culture. 
Asked why she decided to make these sheets, Manning replied:
"I truly believe we are in a Yiddish Renaissance right now, but if people don't create things to support people doing things in Yiddish, then it will be a wasted opportunity. "
In addition to character sheets for playing the game, Manning has been developing a glossary of helpful Yiddish words for those learning Yiddish or wanting to know how to express and describe characters in the game.
Among the terms are words for the fictitious races that appear in Dungeons and Dragons, such as Gnome (שרעטלדיק, shretldik) and Orc (אָרק, ork) that might be unfamiliar, even to many Yiddishists. There are also more familiar words such as Thief (גנבֿ, ganef) or Wizard (מכשף, mekhashef). 
The game features a font from the Culmus Project, an initiative by software developer Maxim Iorsh, which seeks to include more accessible Hebrew character fonts for digital use. 
Manning says she will continue to update this work. 
And while you don't need a minyan to play, as any tabletop player knows, the hard part now is getting a group together. 
נו, ווער וויל שפּילן? 
(?Nu, so who wants to play)