Forward Newsletters
California Briefing: Science, style, power and Christmas albums (?!)
Plus: Why Lizzo brought an Iranian American rabbi on stage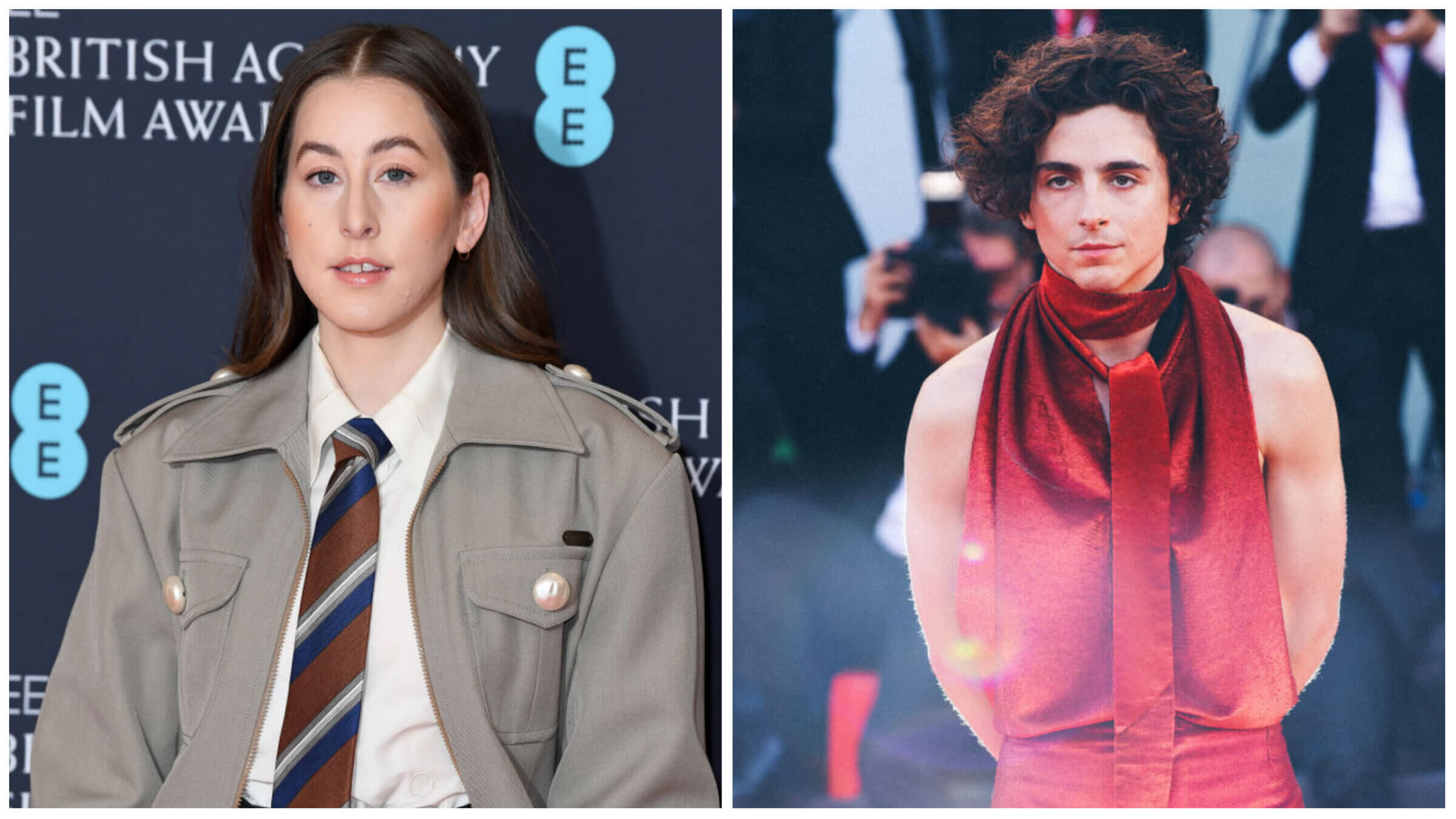 Welcome to the California Briefing, the weekly dispatch of California Jewish news from the Forward's Louis Keene. To get this in your inbox every Thursday, subscribe here: forward.com/california.
The Jewish backstory to "reproducing the power of the sun"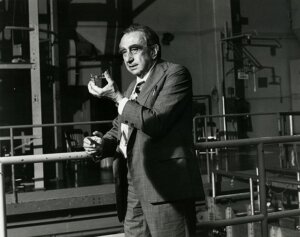 Physicists at the Lawrence Livermore National Laboratory announced they had created a fusion reaction that created more thermal energy than was consumed in input energy — what scientists are calling the first step in "reproducing the power of the sun." The accomplishment may have useful applications for clean energy. And it all started with a Jewish refugee.
The laboratory, after all, was co-founded by Edward Teller, a Hungarian-born theoretical physicist known by some as the father of the hydrogen bomb. The son of a pianist and an attorney, Teller fled from Germany in 1933 after the Nazis came to power. He took a professorship at George Washington University two years later and was eventually enlisted in the Manhattan Project.
Teller ran hot, and today he's known as one of the inspirations for Dr. Strangelove. He is less famous, but no less notable, for being one of the first scientists to warn the public about the dangers of climate change. His lab's latest breakthrough — which came 70 years after its founding, and nearly 20 years after Teller's death — could help humanity reverse (or at least slow) the oncoming catastrophe.
What we're watching and not watching
🪰 You either like Jeff Goldblum or I don't trust you. After bantering (in distracting proximity) with MSNBC's Ari Melber about Sandy Meisner, movies, poetry and his bar mitzvah, the Jurassic Park star appeared on "The Late Show with Stephen Colbert" in character (as himself) to sing Christmas classics (or at least try).
✊ Named the People's Champion at the People's Choice Awards last week, pop star Lizzo brought onstage and shouted out (and I mean really shouted) Iranian American Rabbi Tarlan Rabizadeh, who is also vice president of community engagement at American Jewish University, for "building a bridge between Jewish people of all colors and backgrounds" and amplifying the plight of the Iranian people.
⚽️ The World Cup Final, between Argentina and defending champion France, kicks off at 7 a.m. on Sunday on FOX. Who should you root for? Well, only Argentina has a kosher McDonald's. (I went last week!)
👋 Paul Koretz, who was termed out of the LA city council and lost his race for city controller, delivered a shocking farewell comment in his final address. He could have spared us the profanity, though, as voting to end the local eviction moratorium Feb. 1 already got the message across.
What we're reading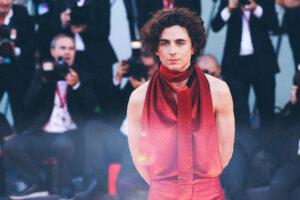 🗞 I'm putting this first because otherwise you would never read it, but the L.A. Times did the most thorough (and in my view fairest) examination of now-former Mayor Eric Garcetti's legacy.
👔 Who said Jewish people didn't have style? (No one, as far as I know. But go with it anyway.) GQ's "Biggest Fits of 2022" included a number of California Briefing faves, among them Adam Sandler, Alana Haim (who turned 31 today), Timothée Chalamet (pictured above) and Seth Rogen. I scrolled through this slideshow and then spent $200 on clothes, so consider yourself warned.
☕️ And who said Jewish people didn't have influence? (Ha, ha.) Manny Yekutiel, who runs the cafe and organizing space Manny's in the Mission, was named one of San Francisco's most powerful people by Axios. And a slew of Jewish up-and-comers were listed in Forbes' 30 under 30 for Hollywood, including Hannah Einbinder (Hacks). Don't tell Kanye!
🥼 A profile of Taffy Brodesser-Akner pegged to the debut of FX's Fleishman is in Trouble was scrubbed the day after its publication in JTA, raising eyebrows. For what it's worth, I enjoyed the piece, which you can read on the Internet archive, though I've paused my viewing of the show amid a surfeit of content about failed marriages.
🏔 Jonah Hill is changing his name — to Jonah Hill (officially). Personally, I would have gone with Jonah World Peace, but no one ever consults me on this stuff.
Your humble correspondents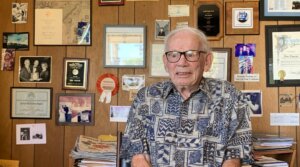 Tom Tugend, a steady drumbeat of Jewish journalism for the last half-century who wrote for the Jerusalem Post, JTA, Hadassah Magazine, and the Jewish Journal — only picking up the profession after fighting in three wars — died Dec. 7 at 97, in Sherman Oaks. His longtime editor, Susan Freudenheim, wrote in an obituary that "in Los Angeles and throughout the Jewish diaspora, a call from Tugend meant that a good story would follow."
Finally, in the we-are-so-lucky-to-live-in-California department…
Stopping in New York on the way home from Buenos Aires, I ducked into 2nd Ave Deli for matzo ball soup and (half) a pastrami sandwich. It came out to — I'm not kidding — about $35. There's no way kosher food is that expensive in Los Angeles. But it is getting harder to find a kosher matzo ball soup out here.