California Briefing
California Briefing: This is not a Jewish quote
Este Haim's influence on the White Lotus, a billboard campaign gone bad, and a rising Jewish comedian you're bound to like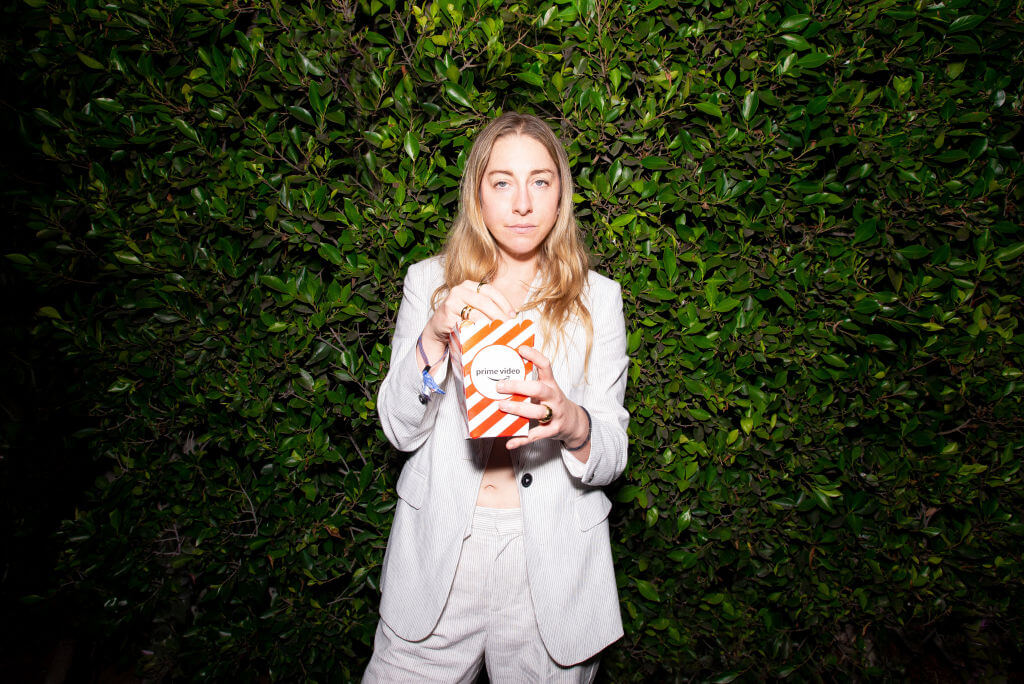 Happy New Years Eve! Welcome to the California Briefing, the weekly dispatch of California Jewish news from the Forward's Louis Keene. In this issue: The secret Jewish influence on The White Lotus, fake Jewish quotes and some gorgeous reader menorahs!
To get this in your inbox every Thursday, subscribe here: forward.com/california.
The less you know, the better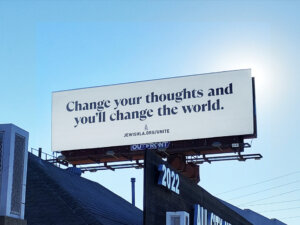 A new billboard campaign from LA's Jewish Federation draws from Psalms, Pirkei Avot and Leviticus. Also: a fake Einstein quote, a fake Talmud quote and … a Christian self-help author?
It's my final story of a very strange 2022. Happy New Year!
What we're watching
🎸 Renaissance man and top-shelf Tevye Jack Black covered Rush's "The Spirit of Radio" at the ADL's Hanukkah benefit in Los Angeles. (Did you know Rush lead singer Geddy Lee was Jewish?)
🏴󠁧󠁢󠁳󠁣󠁴󠁿 It's too bad the Jews don't control Hollywood, because it would be great if we could take credit for Aftersun, which I caught in theaters on my day off. I also recommend this personal review of the film.
😂 Sam Morril's Netflix standup special, Same Time Tomorrow, is worth a spin, if you can handle the crassness. Jewish culture is fair game, as you might expect, but Morril's special isn't half as nasty as Ari Shaffir's JEW was.
⛹️‍♂️ Far from languishing with the Motor City Cruise, Ryan Turell caught fire for the Pistons' minor league team Tuesday night, finishing with a career-high 21 points. As one commenter wrote on the highlight reel: "This is what happens after a shmoneh esreh with kavana [praying with intention]!"
What we're reading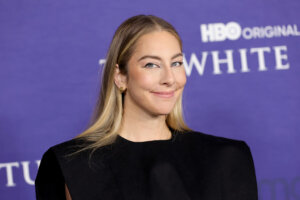 𑁍 There were no Jewish actors in the main cast of HBO's The White Lotus, but pop star Este Haim provided an important assist: Coaching Beatrice Grannó through her singing part, and, uh, throwing ragers for the cast. W Magazine got the story of how the Valley native, fresh off a breakup, got her Hollywood fix in Sicily.
🕯 Hannah Kaye, whose mother, Lori Kaye, was killed in the Chabad of Poway shooting in 2019, was among the speakers at the annual "Shine a Light" (on antisemitism) event in Los Angeles. LAist caught up with Kaye afterward.
🎬 For Variety's 100 best movies of all time, Steven Spielberg sang praises for Goodfellas and Judd Apatow did the same for his favorite comedy, Waiting For Guffman. And, 25 years after the release of the experimental drama Gummo, Hypebeast checked in with the movie's director, the ever-eccentric Harmony Korine.
🖼 A class-action lawsuit against NFT brand Bored Ape Yacht Club involves superagent Guy Oseary, who allegedly facilitated under-the-table celebrity advertising for the company. The Bored Apes can't be that bored, though, because they're also suing artist Ryder Ripps for trademark infringement. Someone let them know it's just a JPEG!
Your humble correspondents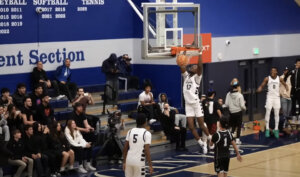 🏀  Turell's alma mater, Valley Torah High School, got routed by LeBron's kids last week, but the Jewish crowd didn't leave disappointed, either. (Plus, you can spot me in the video recap!)
Where Hanukkah never ends
Last week I wrote an impassioned defense of the "non-kosher" menorah and asked you to send me photos of yours. Thanks to all who did! You brightened my week. Here are a few beauties: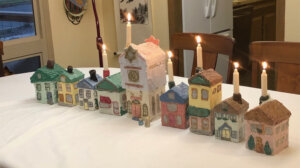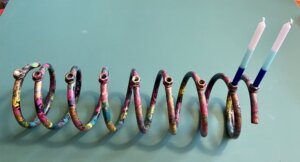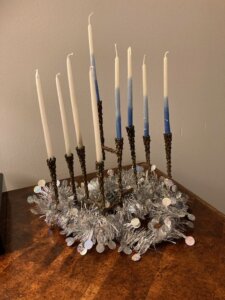 Finally, in the we-are-so-lucky-to-live-in-California-department…
I mean, have you seen the rest of the country lately?
See you in 2023!
The California Briefing goes out to subscribers every Thursday at 4 p.m. To subscribe, go to forward.com/california.