Forwarding the News
Nazis may have poisoned soup to make Jewish women infertile, new study shows
Wig spared Orthodox woman who was shot in the head, all the Matt Cohens are bonding, and a big fat Jewish wedding is happening today in the United Arab Emirates. Plus: Join us for a live event tonight!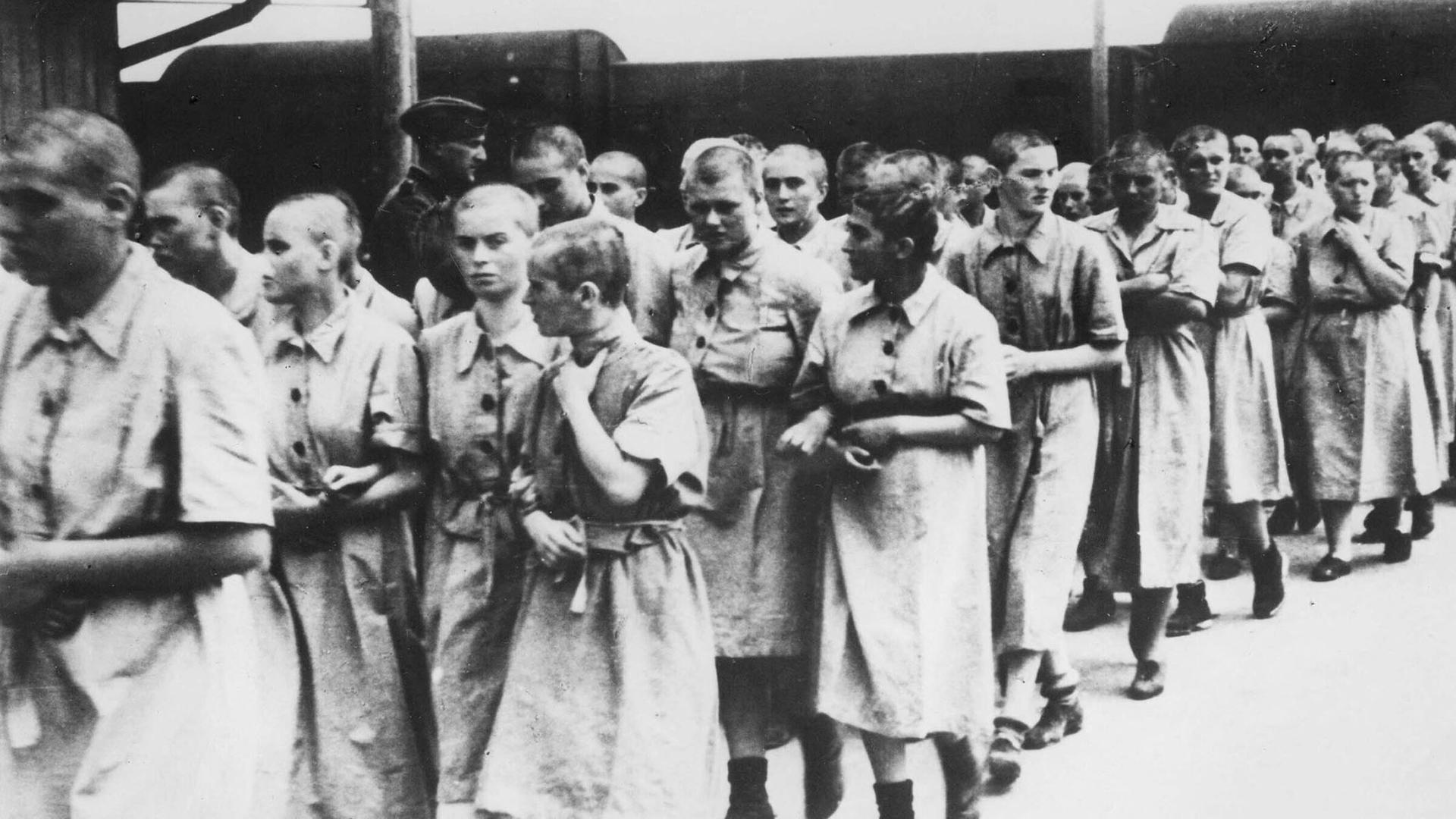 This article is part of our morning briefing. Click here to get it delivered to your inbox each weekday.
Did Nazis make these Jewish women infertile?
New research suggests female Auschwitz prisoners may have been given hormones in their soup that blocked their periods and hampered their ability to have children after the war. "Nobody's ever studied its long-term impact," said Peggy J. Kleinplatz, a professor of medicine at the University of Ottawa, who authored the study, published this month in the academic journal Social Science & Medicine.
Soup and statistics: A survivor who worked in the Auschwitz kitchen said she was instructed to mix "very light pink chemicals" into women's food as armed guards looked on. Others told Kleinplatz their rations smelled and tasted repulsive. Of the 93 women Kleinplatz interviewed, 90 struggled to have children. Marion Kaplan, a Holocaust historian at NYU, said that though the sample size was relatively small, it could be "the beginning of important, neglected research."
Lasting legacy: "Most of these women came from large, religiously-observant Jewish homes in Eastern Europe," Kleinplatz said. "And for them not to be able to have the kinds of families they wanted meant that they were grieving not only for the past that they had lost, but the future that they had dreamt of recreating."
Nina Totenberg, NPR's legal affairs correspondent, and Supreme Court Justice Ruth Bader Ginsburg in 2018. (Getty)
Nina Totenberg's 'Dinners With Ruth' offers insight into the late Supreme Court Justice. And gossip. The veteran NPR legal correspondent and Ruth Bader Ginsburg became friends in 1971. RBG officiated at Totenberg's second wedding. Their relationship went far beyond reporter and subject, strengthened by their shared passions for music, shopping and food. Over the years, Totenberg writes in her new memoir, they saw one another "through great personal joys and also deep personal sadness." Read our review ➤
A website targeted Jews, transgender people and the disabled. Here's how it fell. Even among hate-spewing sites on the internet, Kiwi Farms stood out for its viciousness. The homepage featured a "kill count" that tallied how many people the site had hounded to suicide. "This was a website whose entire purpose was to cause people to die," said Yonah Gerber, whose family was targeted because he is Jewish and transgender. "It is that simple." One of our interns, Sarah Nachimson, took a deep dive into the site, which has been taken down but keeps popping back up. Read the story ➤

1,500 guests. Kosher food. The setting for this grand Jewish wedding? Abu Dhabi. Two years after signing a normalization agreement with Israel, Emirati royals and prominent rabbis from across the globe will celebrate the wedding of the United Arab Emirates' chief rabbi today in what is being touted as the largest Jewish event in the Arabian Gulf in recent history. Read the story ➤
Forwarding the News is now also available on our website. Click on the blue button below to share it on social media or send to friends.
WHAT ELSE YOU NEED TO KNOW TODAY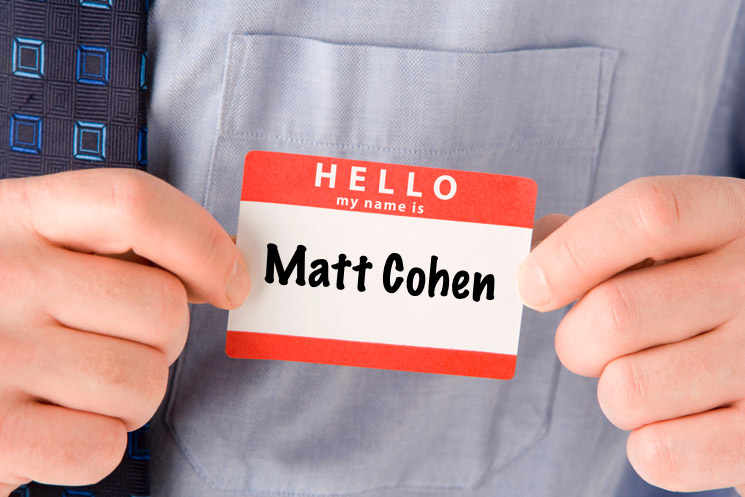 👋  Matt Cohens around the world have joined a group chat where they are "100% supportive of Matt Cohens doing whatever it is they do and supporting them unconditionally." They share life updates like new jobs, marriages, graduations, that time one of them appeared on Jeopardy!, and other Matt Cohen-related antics. (Washingtonian)
🧑‍🦰  An Orthodox woman's wig appears to have protected her when she was shot in the head with some sort of beads. It was unclear whether the assault, in Brooklyn, was being investigated as a hate crime. (NBC New York)  
📚 In a secret book club in Kabul, teen girls are finding comfort in the diary of Anne Frank. "And they are struck by the parallels," reports Diaa Hadid of National Public Radio. "Just like them, Anne was only a kid – one who was starting to learn about the world – when she was forced into hiding because of a violent, oppressive government." (NPR)
🇵🇸  Israeli forces or civilians have already killed more Palestinians in the occupied West Bank in 2022 than in any of the past seven years. 81 Palestinians have been killed so far this year, 31 in the Jenin area; in 2015, Israelis killed 99 Palestinians in the West Bank. (Haaretz)
🫄  Second gentleman Doug Emhoff met with Jewish abortion rights advocates Monday at the White House. He expressed support for those who argue that various state-level abortion bans violate Jews' religious freedom since Jewish law allows for abortion in many cases and requires it in some cases not allowed under the state bans. (Religion News Service)
🧸 A Chabad preschool in Manhattan keeps receiving toys from Amazon – around 1,000 since June – sent by an anonymous donor. "I came in here one morning and there were, like, 30 boxes," said Deborah Landesman, the preschool's assistant director. Overwhelmed, the school has been paying it forward by donating toys to others in need. (NY Post)
🗣️  Police in Germany were searching on Wednesday for a man accused of shouting antisemitic insults at a rabbi and his son at an underground subway station in Berlin. (Haaretz)
🎭  David Strathairn, the Oscar-nominated actor, is starring in a new one-man play as Jan Karski, the real-life member of the Polish Underground who warned the Allies to no avail of the Holocaust in progress. Karski died in 2000 and was posthumously awarded a Presidential Medal of Freedom by Barack Obama in 2012. (New York Times)
Shiva call ➤ Susan L. Solomon, co-founder of the New York Stem Cell Foundation, died at 71. Her work was inspired by her mother's death from cancer and her son developing Type 1 diabetes.

What else we're reading ➤  Israeli archaeologists found two structures they thought were synagogues; they were wrong both times … American Jewish University plans to sell its Los Angeles campus to an international education company … Off-Broadway's "Fiddler on the Roof" in Yiddish announced additional casting.
Was this newsletter forwarded to you or are you reading it on our website?
Receive it in your inbox each morning by clicking the blue button below.
Karl Marx's work has been both lauded and criticized. (Wikimedia)
On this day in history (1867): Karl Marx, the German Jewish philosopher, published the first volume of "Das Kapital." It was a boundary-breaking work outlining Marx's theories about the failures of capitalist economic systems. After Marx's death in 1883, his frequent collaborator, Friedrich Engels, published the next three volumes.
Last year on this day, we explored why some Christians observe Yom Kippur.

On the Hebrew calendar, it's the 18th of Elul, the birthday in 1698 of the Baal Shem Tov, the founder of Hasidism.
JOIN US TONIGHT, ONLINE OR IN-PERSON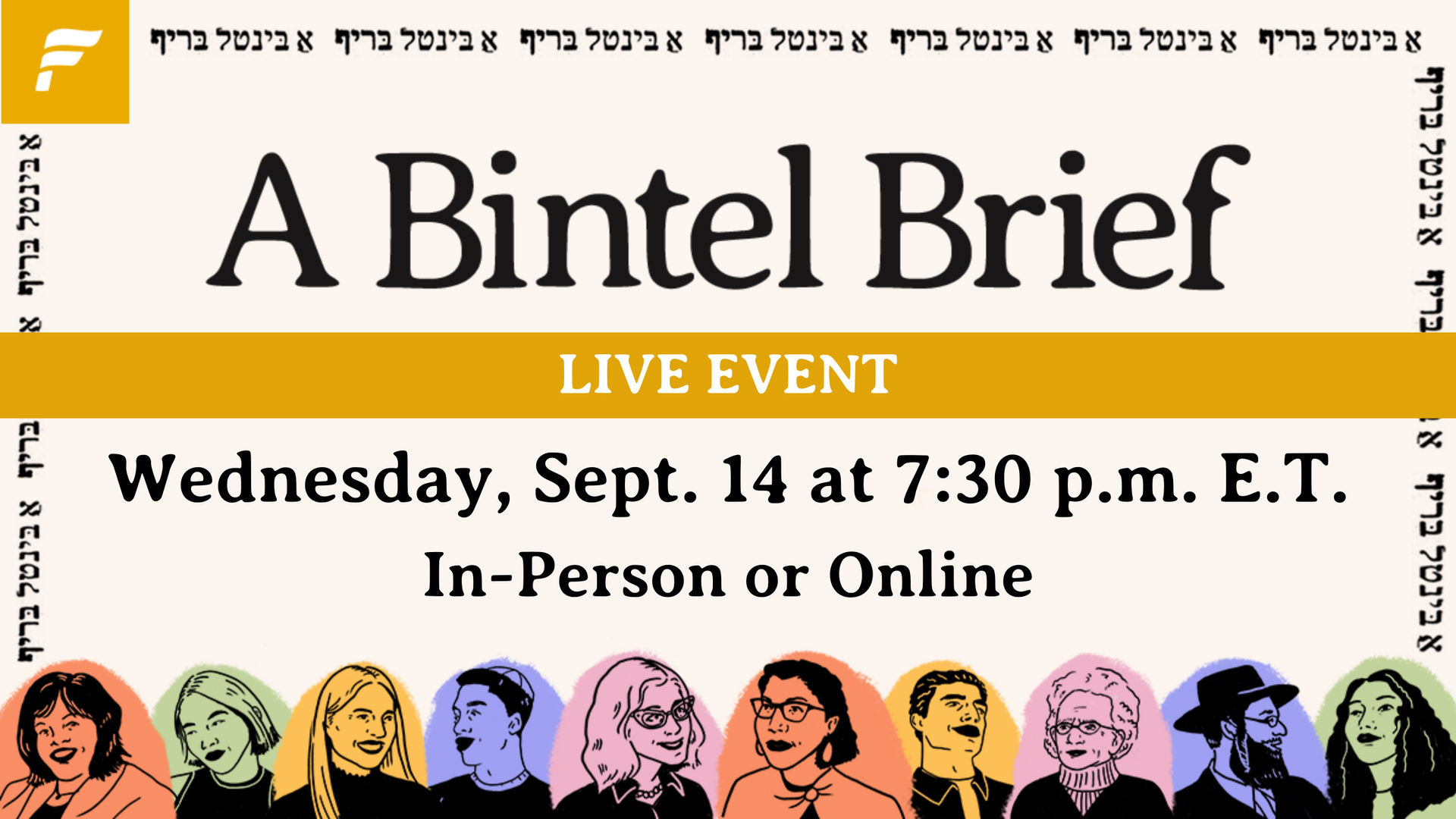 Speaking of Elul … it's traditionally a period of reflection and repentance, leading up to the High Holidays. To help you prepare, we're re-running several pertinent episodes of our Jewish advice podcast, A Bintel Brief. The first one seems like it's about a teenager offended by a game of Dungeons & Dragons, but it's really about what constitutes an authentic apology. Listen now ➤
And if you're a Bintel fan, don't miss tonight's special event — a bonus episode of the pod being recorded at the JCC Manhattan (and streaming online). Meet our hosts Ginna Green and Lynn Harris, along with Forward archivist Chana Pollack. They'll share some secrets of the advice-giving racket and take your questions about life, love and anything else you need help with.

Register now for in-person or virtual ➤
–––
Play today's Vertl puzzle, the Yiddish Wordle
Thanks to Laura E. Adkins, Louis Keene, Sarah Nachimson, Jodi Rudoren and Talya Zax for contributing to today's newsletter. You can reach the "Forwarding" team at [email protected].