Forwarding the News
We listened to Kanye West's three-hour antisemitic rant so you don't have to
Today: The White House blasts Trump's comments as antisemitic; the great Dutch-Jewish boxer betrayed by a teammate during WWII; and a new honor for the first female American Jewish novelist.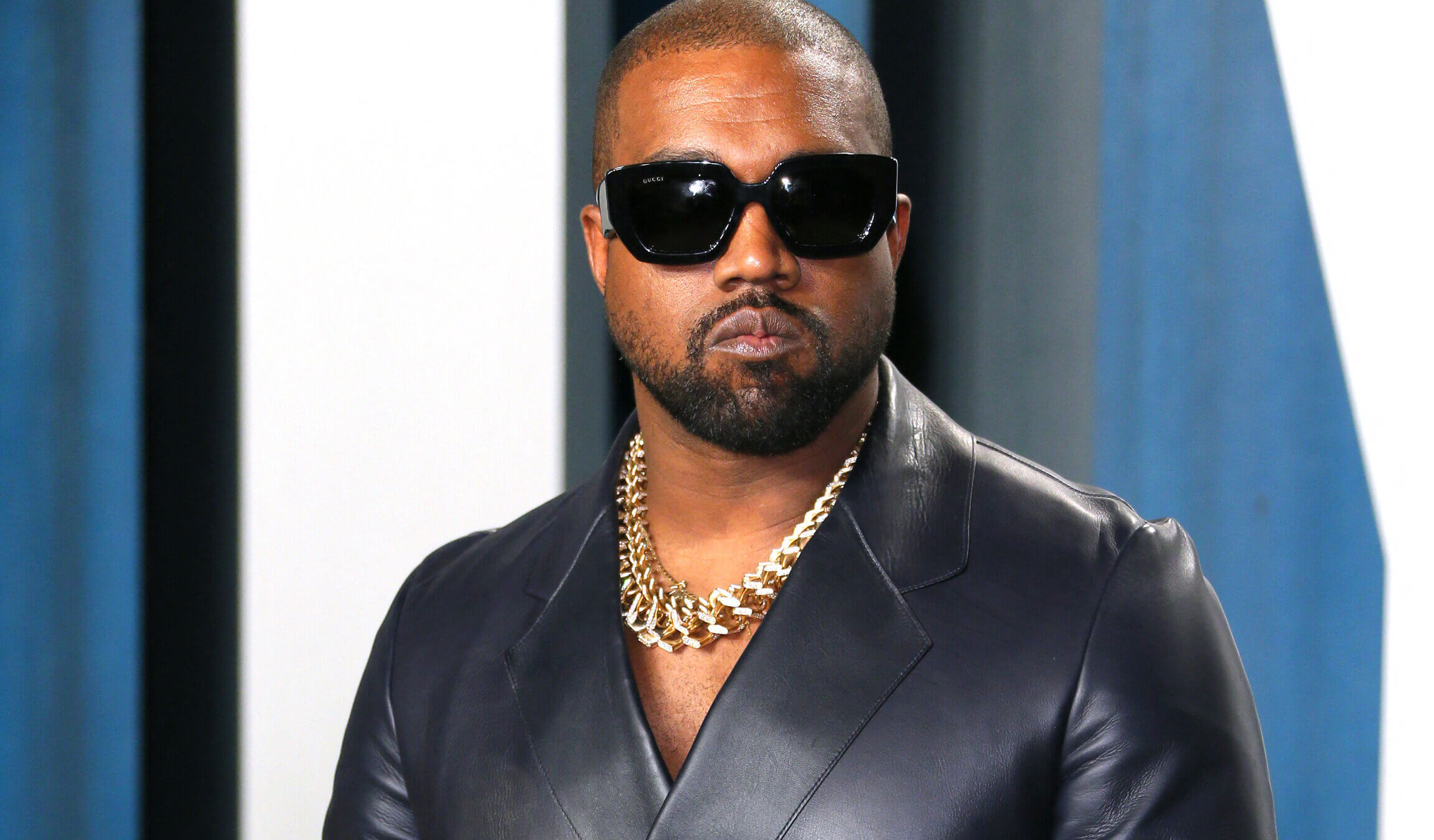 This article is part of our morning briefing. Click here to get it delivered to your inbox each weekday.
Our opinion editor, Laura E. Adkins, listened to Kanye West slander Jews for three hours so you don't have to. The lengthy interview on the podcast "Drink Champs" was removed from YouTube and Revolt TV late Monday after its host, rapper N.O.R.E., publicly apologized for conducting it. But Adkins had already watched West suggest that every problem has a Jewish answer.
Viral clips from the interview, Adkins writes, don't do justice to the depths of the West's antisemitism. He used language that hewed close to the blood libel, saying Jews "take one of us, the brightest of us that can really feed a whole village" and "milk us until we die." And he suggested that malevolence and manipulation are Jewish norms: "I'm #MeTooing the Jewish culture, y'all gotta stand up and admit to what y'all have been doing."
Avoiding accountability. West, who legally changed his name to Ye a year ago, framed Jews as being behind everything he doesn't like, every source of annoyance or anger — even President Obama's gray hair. Though others are not as blunt or unhinged, Adkins argues, the diatribe shows "just how common it's becoming for major figures in politics, music and public life to blame everything on others instead of taking responsibility for their own actions."
Why has West suddenly made public antisemitism his brand? Deflecting blame after facing a wave of criticism may be part of it. But in the end, it comes down to attention, attention, attention. "I suspect that West is intelligent enough to know that actually improving Black lives, and especially his own life, does not require attacking Jews," Adkins writes. "But that doesn't make for good theatrics."
Plus: West, whose antisemitic comments on Instagram and Twitter recently led to his accounts being temporarily restricted, is set to buy the far-right social media platform Parler (CNN). 
Julius Rosenwald with students from a Rosenwald school. (Courtesy of Fisk University)
Should there be a national park honoring the Jewish businessman who built Black schools in the South? Julius Rosenwald is most famous for helping to transform Sears into a retail giant — and becoming fantastically rich in the process. But Rosenwald, the son of German-Jewish immigrants, may have made a more lasting impact on the American landscape through the network of 5,000 schools he created in rural Black communities during Jim Crow. Now, a coalition is lobbying for the creation of a national park to recognize the schools, which produced alumni like Maya Angelou and the late U.S. Rep. John Lewis. Read the story ➤
Simchat Torah is the best Jewish speed-dating event. Simchat Torah is notoriously a great party: A blissful occasion to get drunk, dance with the Torah and revel in communal euphoria. So it's only natural, our Mira Fox wrote, that it also presents an exceptional opportunity to meet your next fling. If you felt a spark at celebrations last night — and you're not too hungover to feel vaguely nauseous recalling it — let us know. Read the story ➤ 
CAN WE ASK A SMALL FAVOR?
WHAT ELSE YOU NEED TO KNOW TODAY
White House Press Secretary Karine Jean-Pierre on Oct. 17, 2022. (Alex Wong/Getty Images)
👂 The White House decried former President Donald Trump's weekend antisemitic outburst, calling his social media posts "insulting, both to Jews and to our Israeli allies." But Karine Jean-Pierre, the press secretary, said the comments — in which Trump claimed U.S. Jews are insufficiently supportive of Israel — weren't exactly surprising. "Let's be clear," she said in a briefing, "for years, for years now, Donald Trump has aligned with extremist and antisemitic figures." (ABC)
👀 Australia has reversed its recognition of West Jerusalem as Israel's capital, prompting a rebuke from the Jewish state. Australia had followed former President Donald Trump in accepting Israel's longstanding declaration of Jerusalem as its capital, but never moved its embassy from Tel Aviv. Now, its foreign minister, Penny Wong, says she regrets the prior government's move. "Australia is committed to a two-state solution in which Israel and a future Palestinian state coexist, in peace and security, within internationally recognized borders," she said. "We will not support an approach that undermines this prospect." (CNN)
🇮🇱 New communities of Russian and Ukrainian immigrants are popping up in Israel due to the influx of people on both sides fleeing the war. "Jews are not afraid to fight, to defend themselves," said a boxing coach who himself came from Russia decades ago and now trains a number of new arrivals. "But no one wants to die because of Putin's war in Ukraine." Officials say 13,000 Ukrainian Jews have made aliyah since the war began in February — along with about 30,000 from Russia. (Guardian)
😮 Speaking of boxing, Dutch fans celebrated the legacy of the great Dutch-Jewish fighter Ben Bril on Monday night. Bril was just 16 when he became an Olympic quarter-finalist in 1928 — 15, if you believe reports he falsified his age to qualify — and was his nation's champion eight times. A former teammate betrayed him to the Nazis, but he, his wife and their son all survived concentration camps, and he went on to become a mainstay of the international boxing scene. (BBC)
🚑 The U.S. Agency for International Development announced a $2.35 million initiative to train Palestinian and Israeli nurses in hopes of improving health care in the occupied West Bank. The initiative is called "Project Rozana," after a Palestinian girl who fell from the ninth floor of her Ramallah apartment building. Her mother's insistence that she be treated at an Israeli hospital highlighted the disparity in service. (U.S. AID)
🌳 A WWII resistance fighter is fighting to save the bunker where she and her fellow partisans lived. After escaping the Vilna Ghetto, Fania Brantsovsky, 100, joined a group of some 100 Jews launching attacks on Nazis from a the nearby forest. Now the only member of the group still living, she's determined to preserve its memory. "It's my dream that this place be preserved for my grandchildren and great grandchildren," she said. "They should be able to come here and know about the resistance of the Vilna Ghetto escapees." (Jewish Chronicle)
🖊️ A Massachusetts bridge has been renamed for Cora Wilburn, believed to be the first female American Jewish novelist. The bridge is in Duxbury, where Wilburn lived in her adulthood; the name change comes after a 2021 antisemitism scandal in the town in which a high school football team was revealed to be using "Auschwitz" and "rabbi" as on-field calls. (JTA)

What else we're reading ➤  The concentration camp escapee who tried to warn the world about the Holocaust … Dirt Candy just won a Michelin star, but its Jewish chef has "bigger things on her mind." … The spies and politicians who tried (and failed) to "civilize the Nazis."
Aaron Copland conducting the Empire State Sinfonetta in April 1971. (Jack Mitchell/Getty Images)
On this day in history (1946): Composer Aaron Copland premiered his Third Symphony with the Boston Symphony Orchestra under conductor Serge Koussevitzky. Copland began writing music at age 8, and underwent formal training with the composer Rubin Goldmark. During the Great Depression, he composed "Prairie Journal," his first piece to engage with the idea of the American West, which became one of his great preoccupations, most prominently in his ballet "Billy the Kid." Copland described his Third Symphony as "a wartime piece — or more accurately, an end-of-war piece — intended to reflect the euphoric spirit of the country at the time."
Last year on this day, former Secretary of State Colin Powell died at 84. Powell's early life was steeped in Jewish culture — and Yiddish.

On the Hebrew calendar, it's the 23rd of Tishrei, the festival of Simchat Torah, when synagogues complete the book of Deuteronomy and start the book of Genesis anew. 
Did you make a romantic connection at Simchat Torah? Do you feel like dropping the L-word a little too early for comfort? Have we got a tutorial for you!
Thanks to Benyamin Cohen, Lauren Markoe and Rina Shamilov for contributing to today's newsletter. You can reach the "Forwarding" team at [email protected].
Support Independent Jewish Journalism
The Forward is a non-profit 501(c)3 so our journalism depends on support from readers like you. You can support our work today by donating or subscribing. All donations are tax-deductible to the full extent of US law.
"America's most prominent Jewish newspaper" — The New York Times, 2021