Forwarding the News
Lawsuit accuses pro-Israel group's leader of racism and sexism
'Kanye was rite' graffiti found at Jewish cemetery, FBI investigating killing of Palestinian American journalist, Pence and Kushner's Shabbat pizza party, & remembering New York's first kosher butcher.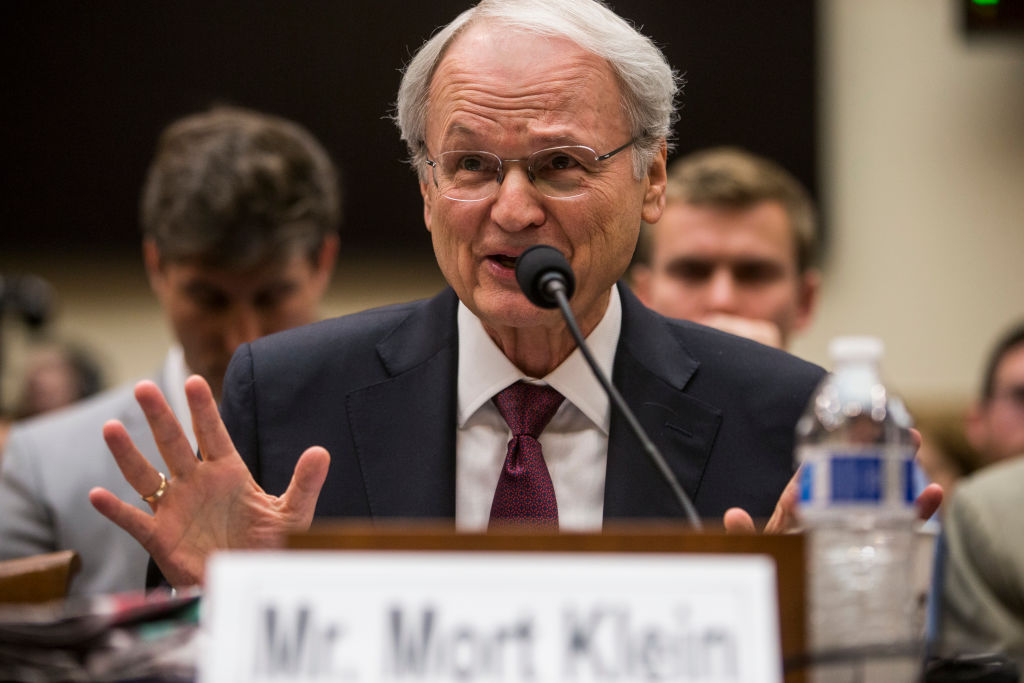 This article is part of our morning briefing. Click here to get it delivered to your inbox each weekday.
Head of pro-Israel group accused of sexist, racist behavior
A new lawsuit claims that Mort Klein, president of the Zionist Organization of America, has created a "toxic office environment." The suit, filed by the group's former executive director — who was fired after five years in the job — comes after years in which Klein has alienated many mainstream Jewish leaders with his pugilistic defense of Israel and hostile criticism of liberals, women and people of color on social media.
But the lawsuit, which seeks $1.2 million in damages, claims that Klein has also offended people within his own organization — allegedly insulting the appearance of female employees, insisting that a Black employee publicly defend Klein from accusations of racism and yelling "at almost every staff member."
David Schoen, a lawyer and chair of ZOA's board, denied wrongdoing in a statement and said the organization would "vigorously defend" itself in court.
'Shaken': After Klein came under fire for criticizing the Black Lives Matter movement in 2020, the lawsuit says, he demanded a list of current and former Black employees of the organization. Klein called one of these employees, it contends, and asked that she write a statement he could release publicly denying that he was racist. She was "shaken," according to the suit, and declined; Klein later tried to block her from receiving a raise, the lawsuit contends, telling a deputy "I have my reasons."
'Too beautiful': The lawsuit also says that Klein passed over a job candidate because she was "too beautiful," and responded to a female employee's complaints about such comments by saying he didn't want to see her "ugly fat face." The suit contends that at various times he called women "idiots," "stupid," and lacking "brains."
Disgruntled director: The plaintiff, John Rosen, said that he repeatedly sought to address Klein's behavior and helped commission two outside investigations, whose findings the board ignored. But Schoen, the board chair, said that Rosen was fired in August as a result of the detailed report issued by a lawyer that Rosen had selected to investigate his whistleblower complaint.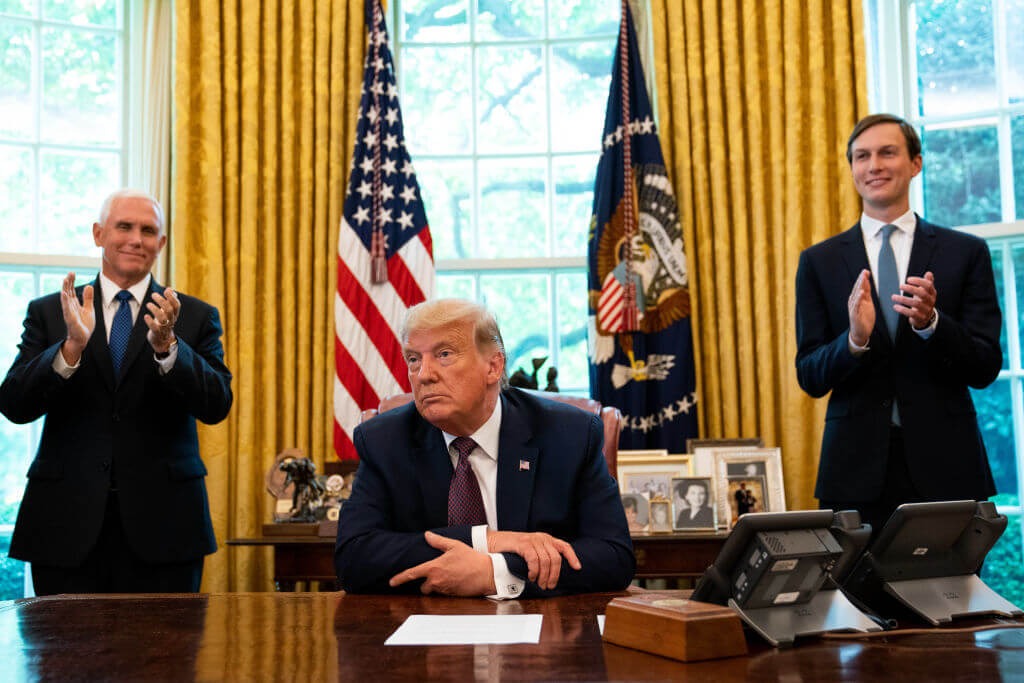 New Pence memoir details Shabbat pizza party with Kushner: In a new book out today, former Vice President Mike Pence, an evangelical Christian, shares a story of a Friday-night dinner with former President Donald Trump, his chief-of-staff, and his Orthodox son-in-law, Jared Kushner. There were, apparently, no Shabbat blessings. "It was just four guys having pizza on a Friday night," wrote Pence, an evangelical Christian. Pence also hails the administration's policies on Israel and defends Trump's comment that there were "fine people on both sides" of the deadly 2017 rally in Charlottesville. Read the story ➤
Related: Pence is giving "prayerful consideration" to a 2024 presidential bid, Politico reports.
How a star named Barbra Streisand was born at a club in Greenwich Village: On the evening of Nov. 5, 1962, the Beatles performed for more than three hours onstage in Germany. Several hours later, on the other side of the Atlantic, Barbra Streisand took the stage at the Bon Soir, a small club in New York City's Greenwich Village. It was during this run, 60 years ago this month, that Columbia Records recorded her for what was supposed to be Streisand's debut album. But the tapes of these performances remained in the vaults until now. Our music critic, Dan Epstein, gave them a listen. Read the story ➤
In Israel: Proposed changes to Israel's immigration laws could end the recognition of Reform and Conservative conversions. The results of the recent election skewed toward right-wing candidates, some of whom want to restrict who the country welcomes under its Law of Return. Meanwhile, LGBTQ Israelis fear setbacks as homophobic parties are set to take power in Netanyahu's coalition. 

And one more: American Jews who go on Birthright Israel trips are more than twice as likely to marry a Jew than Jewish peers of similar backgrounds who have never been to Israel, according to a new study from Brandeis University.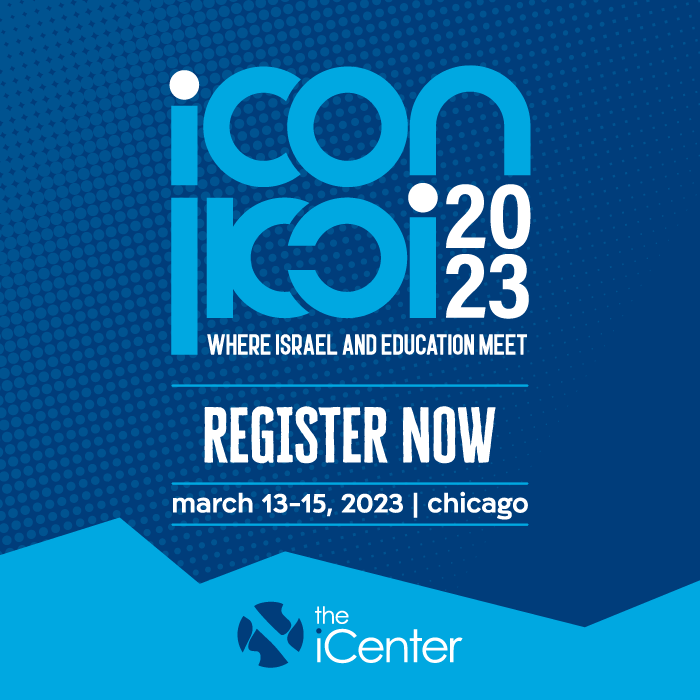 Forwarding the News is now also available on our website. Click on the blue button below to share it on social media or send to friends.
WHAT ELSE YOU NEED TO KNOW TODAY
A Palestinian artist paints a mural in Gaza of slain journalist Shireen Abu Akleh. (Getty)
🇵🇸  The FBI has opened an investigation into the killing of Shireen Abu Akleh, a Palestinian American journalist, while she was covering an Israeli military raid in the occupied West Bank in May. Israeli Defense Minister Benny Gantz called the decision "a grave mistake" and said Israel would refuse to cooperate. (Axios)
🇮🇱  A Palestinian assailant fatally stabbed three Israelis and wounded four others in two separate areas in the West Bank on Tuesday before the Israeli army shot him dead. (Times of Israel)
😲  Graffiti showing three people hanging, a swastika, and the words "No mercy for Jews" was spray painted on a fence in Bethesda, Maryland. A nearby brick wall was also defaced, in the second such antisemitic vandalism in the area in three months. Meanwhile, in suburban Chicago, vandals painted swastikas on several tombstones in a Jewish cemetery including one with the phrase, "Kanye was rite." (Bethesda Magazine, Twitter, Fox 32 Chicago)
🕵️  Newly released documents show that the FBI came close to deploying Pegasus, a spyware tool made by Israeli firm NSO, for its own criminal investigations. It is unclear if the bureau was planning to use the software to hack the phones of American citizens, foreigners or both. (New York Times)
🎶  A long-lost operetta by Jews who escaped the Holocaust is set to get its first performance since 1945 this weekend. The show will be staged in upstate New York, near where President Franklin Roosevelt set up an emergency refugee shelter on the shores of Lake Ontario. (Washington Post)
🏓  Stuart Weitzman, 81, is most famous for the footwear company that bears his name. What you may not know is that he won a bronze medal in table tennis at this summer's Maccabiah Games. Now, Weitzman is raising millions of dollars to help defray the costs for other athletes to participate in the Games. (JTA)
Shiva call ➤  Jane Gross, who broke down barriers when she became the first female sportswriter known to have entered a professional basketball locker room, died at 75.

What else we're reading ➤  Everyone is cutting ties with Kanye West, but for church leaders it's not that simple … Wife of far-right Israeli politician brings handgun to gathering hosted by Sara Netanyahu … Sperm counts worldwide have plunged 62% in under 50 years, Israeli-led study finds.
Depiction of Asser Levy created by artist Alex Shagin. (New Amsterdam History Center)
On this day in history (1660): Asser Levy became the first licensed kosher butcher in New Amsterdam — today's New York City. Levy lived in present-day Lithuania, Amsterdam and Dutch-colonized Brazil before landing in what would one day be Manhattan. He was also the first Jewish man known to own a house in the U.S., and is believed to have been the first Jew to serve in the New York militia. (He successfully protested a law that prohibited Jews from serving and then taxed them for not participating.) While his butcher shop is no more, multiple New York City parks and an elementary school now carry his name.
Last year on this day, Danny Fenster, a Jewish American journalist, was released from a Myanmar prison.
On the Hebrew calendar, it's the 21st of Cheshvan, the yahrtzeit of Hannah Senesh, a poet who volunteered to parachute behind Nazi lines to help rescue Hungarian Jews about to be deported to Auschwitz. She was eventually caught and executed by firing squad in 1944.

Mark your calendar: Mordkhe Schaechter was part of a team shepherding the The Language and Culture Atlas of Ashkenazic Jewry, a project that recorded what life was like in the shtetl. (He was also the father of our Yiddish editor.) To mark his 15th yahrtzeit, Columbia University and the Jewish Theological Seminary are hosting a conference Nov. 20-21 on Yiddish activism and academia in postwar New York. The program includes recollections of Schaechter, and discussions on Yiddish America, linguistics and archives. The lectures and panels will be recorded and available afterwards. Register here ➤
Israel's Knesset is slated to be sworn in today, after a fifth national election in four years that is expected to produce a stable, 64-seat majority — and the most conservative coalition government in memory. In a Zoom conversation yesterday with our editor-in-chief and senior political correspondent, Yohanan Plesner, president of the Israel Democracy Institute, broke down the results and shared insights about what to expect as Benjamin Netanyahu returns to the prime ministership, this time without a moderating political force to his left. 
Plesner noted that the imbalance in Knesset seats resulted from the failure of small left-wing parties to cross the required threshold; in the popular vote, the right and left blocs were divided by only 30,000 ballots, or 0.5%. "It doesn't reflect a fundamental shift in the electorate of Israel," Plesner said. 
–––
Thanks to Lauren Markoe, Arno Rosenfeld, Jodi Rudoren and Talya Zax for contributing to today's newsletter. You can reach the "Forwarding" team at [email protected].