Forwarding the News
Report: Online video games often full of extremists who harass Jewish players
Zelenskyy, dubbed a modern-day Maccabee, to meet with Biden, Congress. Plus: A Nazi-era menorah returns home, a biblical take on 'nepo babies,' and a sneak peek of Disney's Anne Frank miniseries.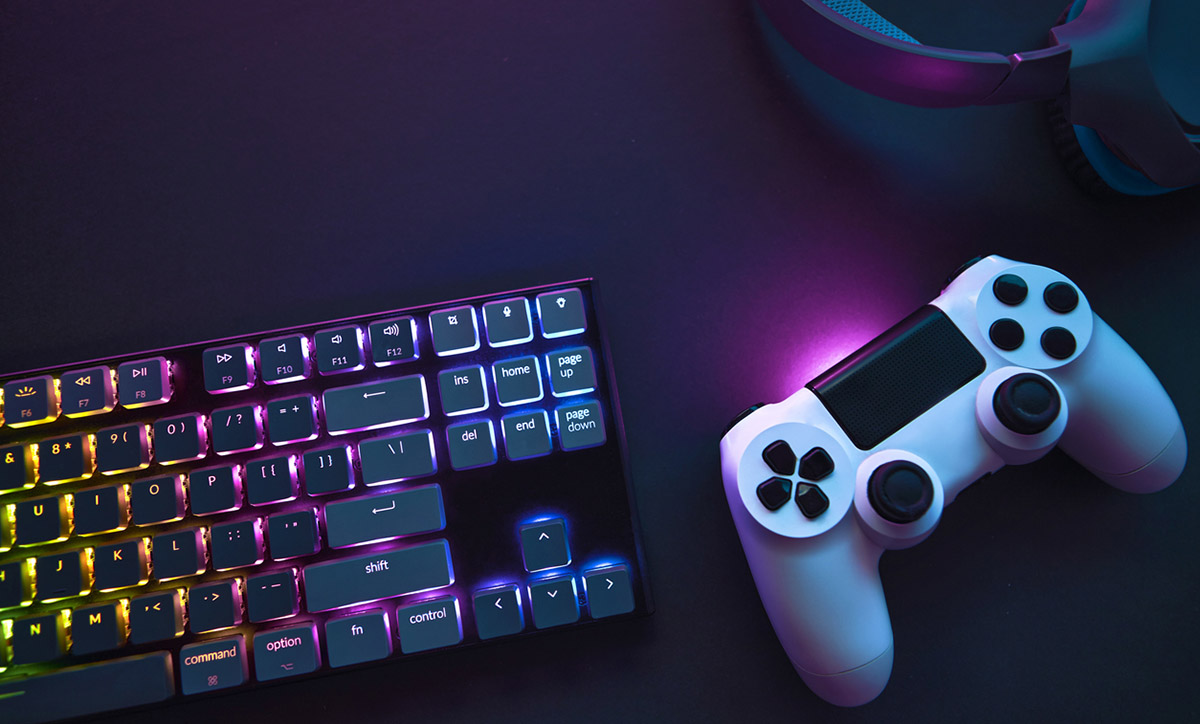 This article is part of our morning briefing. Click here to get it delivered to your inbox each weekday.
Kids love to play video games. So do white supremacists: A new report from the Anti-Defamation League found that online video games are often populated by extremists who harass Jewish players. Not to mention the swastikas and virtual concentration camps. The report's author said that because extremists rarely face condemnation in the gaming sphere, they often only radicalize further. Read the story ➤
Llamas, dinosaurs, gnomes, oh my! Which creature is the real Hanukkah mascot? "There is an entire Hanukkah animal universe," said Rabbi Yael Buechler, who designs Jewish holiday pajamas and writes about the evolution of Jewish merchandise. "From my rabbinic perspective, it significantly increases engagement with Hanukkah," she said. Read the story ➤

America's most Jewish city is also its most Catholic, Protestant and Muslim: City of Faith: Religion, Activism and Urban Space, on view now at the Museum of the City of New York, uses graphics, soundscapes and even "scentscapes" to paint a picture of a religiously diverse metropolis. In a review, Diane Cole says the exhibit demonstrates how we "rub elbows with each other, not always without friction, both in private and in public," but also showcases how we can "work together to foster acceptance and justice in realms both secular and faith-based." Read the review ➤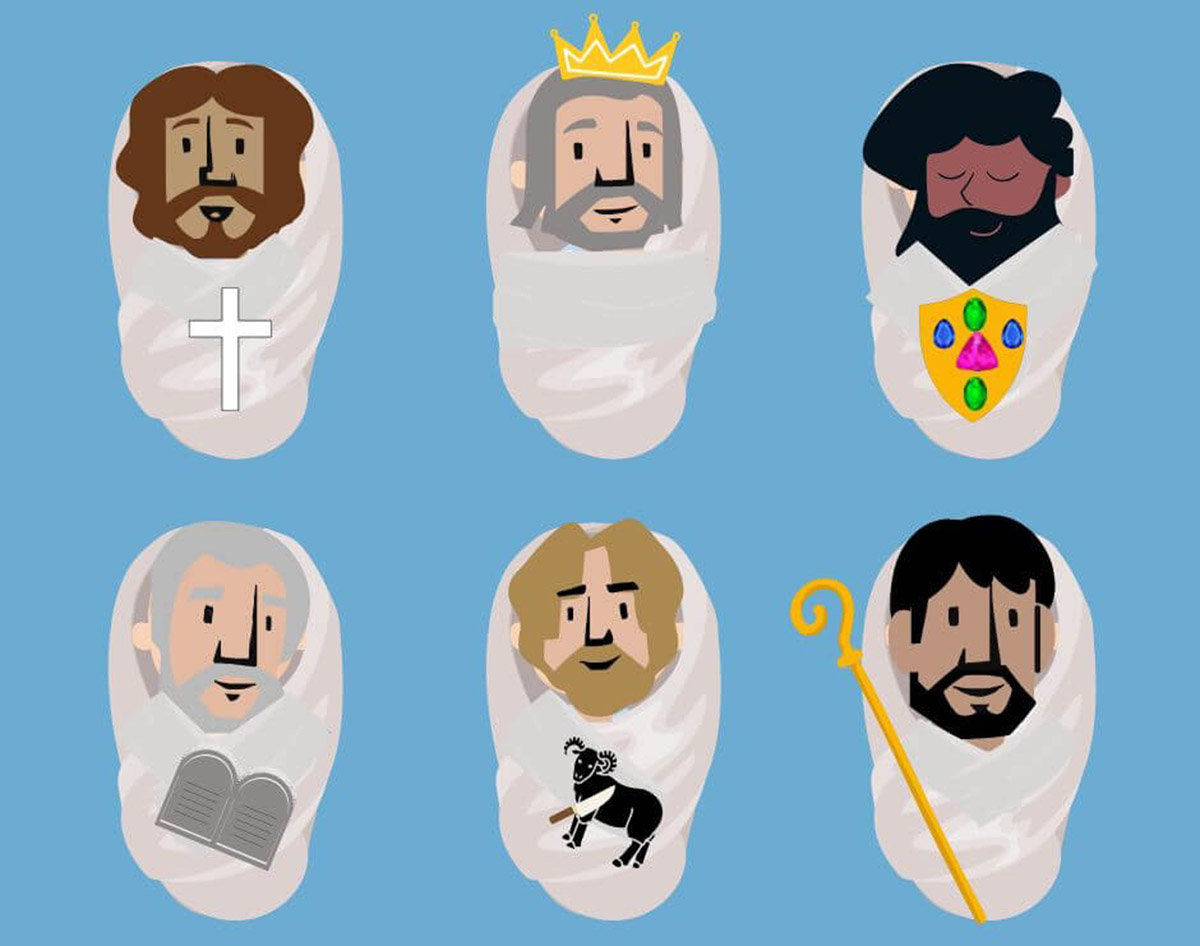 The Bible's best famous children of famous people: New York magazine devoted its latest cover to "nepo babies," celebrity children who are now famous in their own right. But really, there's nothing new to write home about here. If you want to talk about nepotism — be it kingly fiat, priest status or stake in land in the Levant — look no further than the Good Book. Read the story ➤
Why is the the White House Hanukkah party so Christmas-y? Searching for a photo of the annual bash for yesterday morning's newsletter, I found few where the menorah was not dwarfed by a giant Christmas tree. I dug a little deeper and found that for decades these shindigs share a consistent theme: An interfaith cacophony of mazels and myrrh, dreidels and ornaments, tidings and oy. I've spent exactly zero days as a professional party planner, but even I know that it would be better for a Hanukkah party not to be held in a room that looks like Santa's workshop. Why mix menorahs with mistletoe? Read my essay ➤

For one 5th grade class in Atlanta, Hanukkah offers a lesson in the science of combustion: Two teachers, one in the Judaics department and the other in the science lab, asked their students to figure out which oil is best. The brightest burning oil? Corn oil. The longest-lasting? Undetermined. For safety reasons the candles had to be extinguished when class was over, skewing the results. Read the story ➤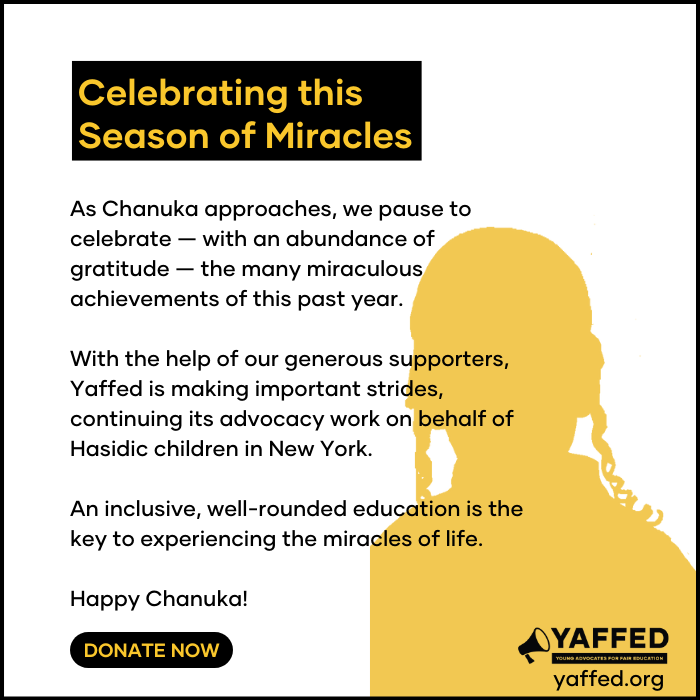 WHAT ELSE YOU NEED TO KNOW TODAY
Ukrainian President Volodymyr Zelenskyy at the Oval Office in September 2021 with President Joe Biden. (Getty)
🇺🇦  President Volodymyr Zelenskyy of Ukraine is expected to meet with President Joe Biden today and address Congress this evening, his first trip outside his country since Russia invaded it in February. Meanwhile, nearly 1,000 faith leaders are calling for a Christmas cease-fire to the war. (CNN, Religion News Service)
🖼️  The heirs of a German-Jewish banker who was forced to sell his art collection to avoid persecution by the Nazis are suing a holding company to reclaim ownership of Sunflowers, an 1888 painting by Vincent van Gogh. (ArtNews)
🏀  Mat Ishbia, a mortgage-lending magnate who in high school was named athlete of the year by his hometown Jewish newspaper, has reportedly purchased the Phoenix Suns for $4 billion, replacing a Jewish owner who was mired in scandal. (Forward, JTA)
🤦  From the office of poor planning: Israeli soldiers stormed a yeshiva in the occupied West Bank without informing the staff it was a drill. Soldiers burst into classrooms with their rifles loaded and pointed at students. "Such an event could have ended in gunfire from both sides or an accidental discharge, causing a massive disaster," one person said. (Haaretz)
🇬🇧  Britain aims to become the first country to mandate that schools teach about Jew-hatred in modern times as well as about the Holocaust. The recommendation comes with the release of a major report on rising antisemitism in the U.K. (Jewish Chronicle)
🎄  O come all ye faithful, except when Christmas falls on a Sunday. Worried about coaxing people into pews when they'd rather be in their pajamas, some Protestant pastors are canceling Sunday services on Dec. 25. (New York Times)
📺  Disney released a sneak peek of its upcoming eight-part miniseries about the woman who helped hide Anne Frank, which is slated to premiere in the spring. Liev Schreiber, the Tony- and Emmy-nominated actor, stars as Otto Frank. (Times of Israel)
Shiva calls ➤  Stanley Drucker, a clarinetist who played for 60 years with the New York Philharmonic, died at 93…..Rabbi Avraham Levene, the longtime spiritual leader of the Lower Marion Synagogue in Philadelphia, has died.

What else we're reading ➤  Holocaust survivors share message of hope during Hanukkah … Chaplains give Americans spiritual care as congregational attendance shrinks … Lauren Boebert zings Marjorie Taylor Greene over 'Jewish space lasers.'
Emma Goldman's 1919 deportation photo. (Wikimedia)
On this day in history (1919): Emma Goldman, a political activist, was deported from the United States. Along with 248 other anarchists, Goldman was sent to the Soviet Union on the S.S. Buford, nicknamed the "Ark." Goldman was known as a fierce crusader for free speech, birth control, and workers' rights.
Last year on this day, our colleagues at the JTA reported on the death, at 91, of Baruch Levine, a Bible scholar who helped grow the Judaic Studies department at NYU.
On the Hebrew calendar, it's the 27th of Kislev, when the biblical floods came to an end and Noah could finally relax.

In honor of National Maine Day, check out these eight Jewish facts about the Pine Tree State.
The iconic photo of the menorah across the street from a local Nazi office. (Courtesy Yad Vashem)
Rosi Posner, a rabbi's wife, photographed the menorah in the windowsill of her apartment in Kiel, Germany, in 1931 — across the street from the Nazi Party's regional headquarters. That menorah has been on display at Yad Vashem for decades. This week, it made its way back to Germany, where it was lit in a ceremony presided over by German President Frank-Walter Steinmeier.
"Most Jews, after the rise of the Nazis, pulled their curtains shut so that the hanukiah couldn't be seen from the street," said Nava Gilo, Rosi's granddaughter. "But she was determined to show she and her husband were not afraid."
–––
Thanks to PJ Grisar, Matthew Litman and Talya Zax for contributing to today's newsletter. You can reach the "Forwarding" team at [email protected].