Forwarding the News
Volodomyr Zelenskyy's secret weapon + The power of Rihanna's modesty
Today: New life for an old klezmer album, a surprising conviction for antisemitic speech in Poland, and why Valentine's Day can't hold a (romantic, sensually flickering) candle to the Jewish holiday of love.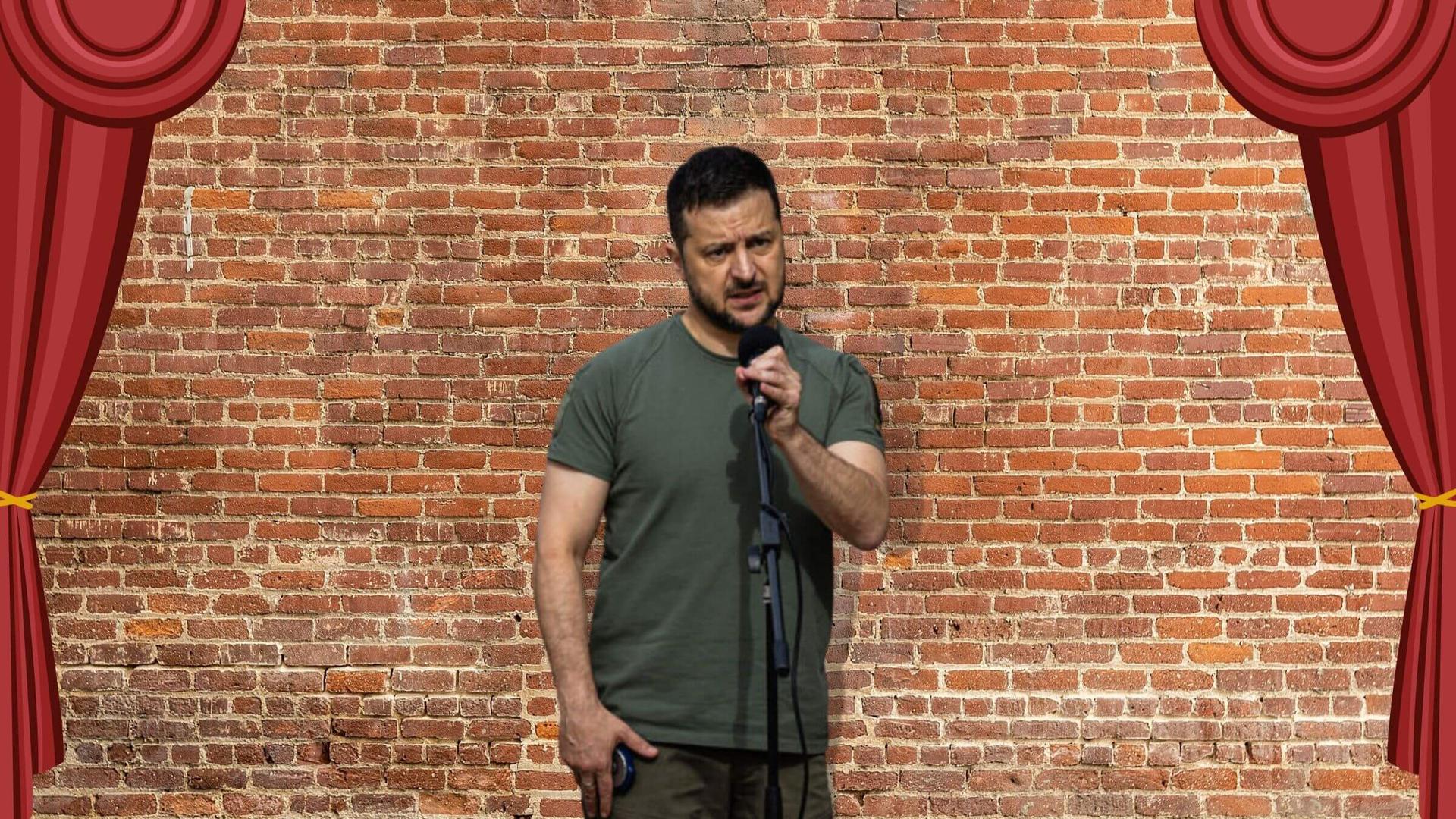 This article is part of our morning briefing. Click here to get it delivered to your inbox each weekday.
Why comedy is Zelenskyy's secret weapon: Almost a year after Russia invaded Ukraine, Ukrainian President Volodomyr Zelenskyy has become one of the most famous people on the planet, a symbol of democracy and the leader of a stunningly effective military defense. Looking back at close to a year of war, our senior contributing columnist Rob Eshman examined a quality that helped Zelenskyy seize the popular imagination: his sense of humor.
Roots in comedy, and Judaism: Zelenskyy first rose to fame in Ukraine as a comedian, famously playing the country's president in a sitcom before running for office. It's a background deeply connected to his Jewishness — most memorably illustrated, Eshman writes, by "that time in 2016 Zelenskyy pretended to be playing 'Hava Nagila' on the piano with his penis."
A long political lineage: Zelenskyy is far from the first political powerhouse to get a start in the entertainment world, Eshman points out: "President Ronald Reagan, Gov. Arnold Schwarzenegger, President Donald Trump" all did the same. But Zelenskyy, he writes, has faced a graver challenge than any of those predecessors, and in so doing, shown how humor can lend itself to an unlikely gravitas.
Making the most of the global gaze: Russia's war has led to unimaginable atrocities in Ukraine. But history has taught the painful lesson that horrors, on their own, aren't enough to keep the world watching. And while some might have questioned whether Zelenskyy's knack for "arch, acid" humor would serve him in office, it's exactly that skill that has helped him keep his country's plight in the spotlight. "That's partly because his jokes make him relatable," Eshman writes: "He seems to be the Everyman he once portrayed."
Rihanna performing at the Super Bowl halftime show. (Angela Weiss/AFP via Getty Images)
Opinion | Rihanna's modest Super Bowl outfit was stunning — and inspiring: In case you didn't hear, Rihanna's halftime show was a big deal: the singer's first public performance in years, plus an unexpected pregnancy reveal. To our deputy opinion editor, Nora Berman, one of the most extraordinary things about the show was that Rihanna, long known for her daring fashion choices, chose an outfit that hewed close "to the Jewish laws around modesty called tzniut." The choice, Berman wrote, "exemplifies a profound self-acceptance and confidence that runs deeper than any revealing outfit could ever convey." Read her essay ➤
How Tu B'Av, the ancient Jewish holiday of love, was revived: Lovers of love, a suggestion: Throw aside your allegiance to Valentine's Day, and embrace Tu B'Av. Farewell to "I luv u" candy hearts, hello to dancing in a vineyard in a white dress under the midsummer sky. Here's the inside story on how a once-obscure festival came to contemporary prominence — to the joy of all our romance-woozy hearts. Read the story ➤
But wait, there's more…
• An Israeli activist stripped to her underwear at the Western Wall to protest a proposed law that would harshly penalize anyone behaving "inappropriately" at the sacred site.

• Our critic had the rundown on the Super Bowl's best and most Jew(ish) ads.
Spread the word! Invite someone
to sign up for this newsletter.👇
WHAT ELSE YOU NEED TO KNOW TODAY
A British Jewish group says TV host Neil Oliver has shared conspiracy theories on air. (Simone Padovani/Getty Images)
📺 An organization representing British Jews called out a media company for airing antisemitic conspiracy theories. GB News came under fire after Neil Oliver, a host on the channel, monologued about a "silent war" to establish a "one-world government." (Guardian)
😔 Two young Palestinian teenagers were arrested after separate stabbing attacks in Jerusalem. Israeli police said that Palestinian terror groups are using social media to spur teenagers toward violence. (JTA)
🎻 A 1955 klezmer album met crickets on release, but later became known as an underground classic. Now, Tanz, which melded the influence of big band and jazz with klezmer, will receive its first-ever public performance. (NY Jewish Week)
👀 A Polish priest who called Jews "a leech, a tick, a body that lives on the host's body" has been sentenced to community service after a conviction for inciting antisemitic hate. Polish Jews say the case, a rare instance of governmental admonishment for a religious leader, sets "a clear verdict that antisemitic hate speech is illegal in Poland." (JTA)
🌿 In 1882, 43 Jewish families who fled from Russia and Eastern Europe to New Jersey established a farming colony. A new state grant aims to make sure the history of the project is preserved and protected. (Stockton University)
💕 A new option for lonely hearts in Philadelphia: Two Jewish Matchmakers, a secular matchmaking endeavor by, well, two Jewish matchmakers. (ABC7)
Shiva call ➤ Ted Lerner, owner of the Washington Nationals and 2012 member of the Forward 50, died at 97.
What else we're reading ➤ A major art auction brings a stunning tale of Holocaust survival into the public eye … Six religious leaders on their efforts to protect abortion access … "Seeing Moses as a Black person changed my whole idea of Jewish history and religion in one fell swoop."
What else we're watching ➤ Tonight, actor David Duchovny will appear on Henry Louis Gates' PBS ancestry show Finding Your Roots. In 2020, the Forward recovered much of the lost history of Duchovny's grandfather, a renowned Yiddish writer.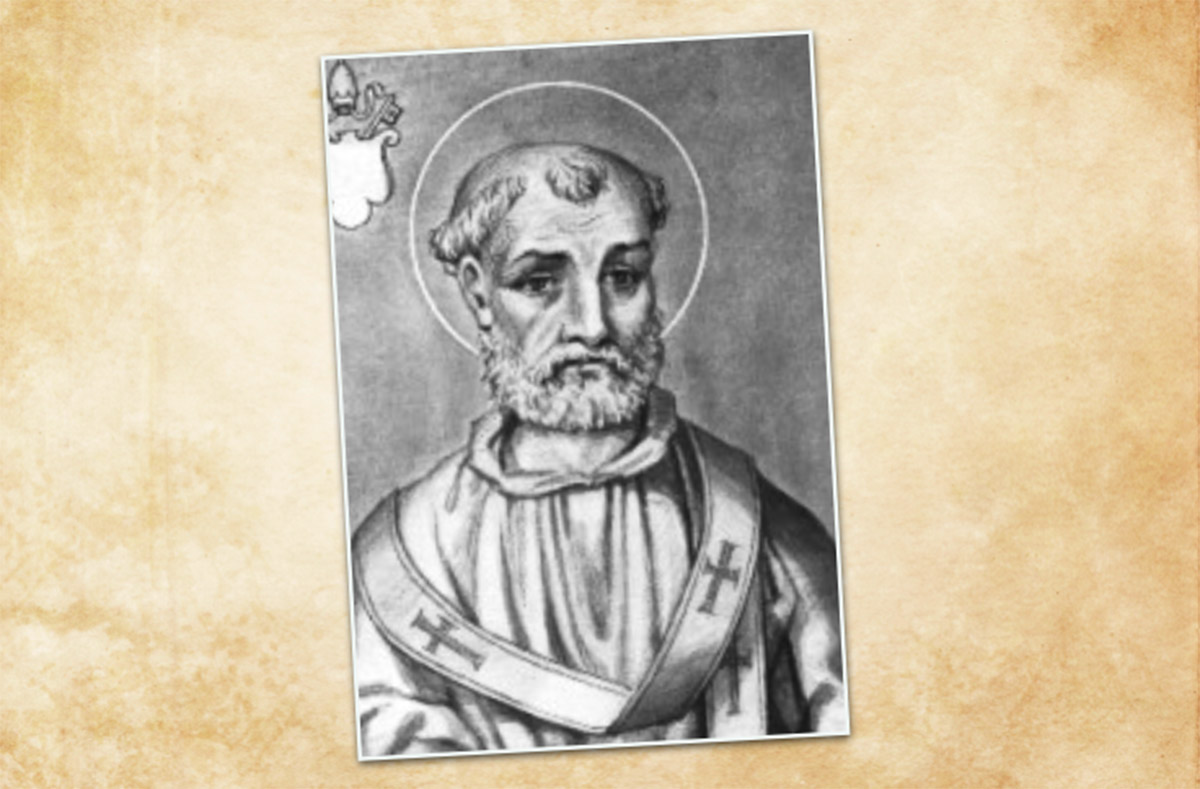 On this day in history (1130): Pietro Pierleoni, the so-called "Jewish pope," was elected as one of two successors to Pope Honorius II, beginning a historic schism within the Catholic church. Pierleoni, whose Jewish heritage became a major point of contention during the rift that followed, was elected as pope by a majority of the college of cardinals; a defiant minority elected Gregorio Papareschi, whom Pierleoni quickly exiled. But Pierleoni, who adopted the papal name of Anacletus II, quickly lost popular support to Papareschi, known as Innocent I. After many battles, an attempted excommunication and a whole lot of antisemitism, the schism was concluded in 1139, after Pierleoni's death.
Last year on this day, we reported on the death, at 75, of Ivan Reitman, the director of Ghostbusters and other comedies. Also on our site that day: A gunman fired shots at a Jewish candidate for mayor of Louisville, Whoopi Goldberg returned to The View after a suspension over comments she made about the Holocaust, and Jared Kushner was nominated for a Nobel Peace Prize.

Valentine's Day: Is it kosher to celebrate a holiday named after a saint? Plus, in our latest Bintel Brief advice column we ask that most existential of questions: How many times do you ask someone out before you give up?
Love, love is in the air! For a change of pace, romance your adored ones in Yiddish this Valentine's Day.
—
Thanks to Benyamin Cohen and Beth Harpaz for contributing to today's newsletter. You can reach the "Forwarding" team at [email protected].