Forwarding the News
Boycott Israel? Some American Jewish business leaders are considering it
Israeli president warns of 'civil war,' antisemitic incidents in Wisconsin on the rise, Netflix products promoted alongside Holocaust denial videos, and why your iPhone thinks Passover lasts nine days.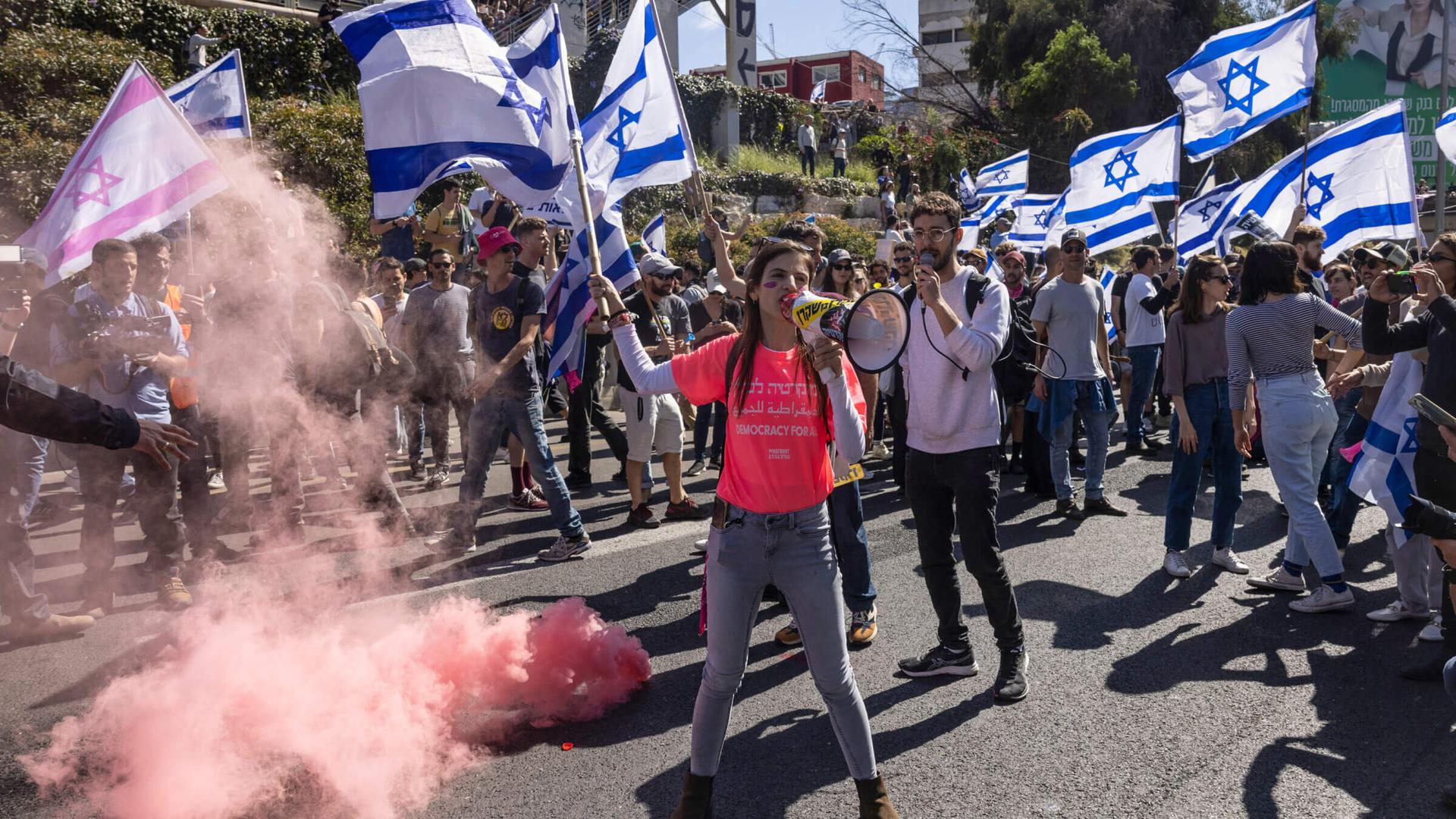 This article is part of our morning briefing. Click here to get it delivered to your inbox each weekday.
As companies raise alarm about Netanyahu's overhaul, a question arises: When is it OK to boycott Israel?
Some stalwart Israel supporters are threatening to pull money out of the country if legislation that would neuter its High Court is enacted. Our Arno Rosenfeld takes a closer look at how leading Jewish organizations — who have long fought any boycott of Israel — are responding.
Disinvesting: Several major Israeli tech firms have announced that they are moving money or employees out of Israel as a result of the proposals to give Parliament more power over the judiciary. And over the weekend, 255 American Jewish business leaders with billions invested in Israel warned Prime Minister Benjamin Netanyahu that they might halt investments if the court changes are approved.
Hypocrisy? Some on the left have pointed out that pro-Israel groups that have long fought the Boycott, Divestment and Sanctions movement have stayed silent in the face of what sounds a lot like boycott and divestment. "Who is and who isn't allowed to do BDS? Explain it to me like I'm 5," Rohan Talbot, advocacy director at Medical Aid for Palestinians, quipped on Twitter.
A question of motive: The American Jewish Committee and the Anti-Defamation League said the current murmurings are different from BDS for two reasons. First, because the businesses are at least partly motivated by financial, not political concerns, and second, because the are not opposed to Israel's continued existence as a Jewish state.
Everyone knows Adam Sandler is Jewish. But is his comedy? (Getty)
What does Adam Sandler's Mark Twain Prize say about (Jewish) American humor? The man behind "The Chanukah Song" will receive the prize this weekend, the sixth Jew to be so honored. But our PJ Grisar says Sandler may be "the least Jewish comedian" among them, saying of Sandler's humor: "I really do mean this lovingly, but it's too stupid to be Jewish." Read the story ➤

Opinion | I discovered a long lost relative who survived the Holocaust in Soviet gulags: David Zakalik learned from a Facebook message that he had a relative, who shared his name. He was even more amazed to discover that the other David Zakalik had written a trilogy of autobiographical novels in Yiddish about his own experience fleeing Warsaw and surviving Soviet labor camps. "Those who survived under Stalin rather than Hitler are largely absent from mainstream literature, and even more so from English-language television and film," writes the modern-day Zakalik. "Scholars aren't even sure what to call this population: Survivors-by-exile? Holocaust escapees?" Read his essay ➤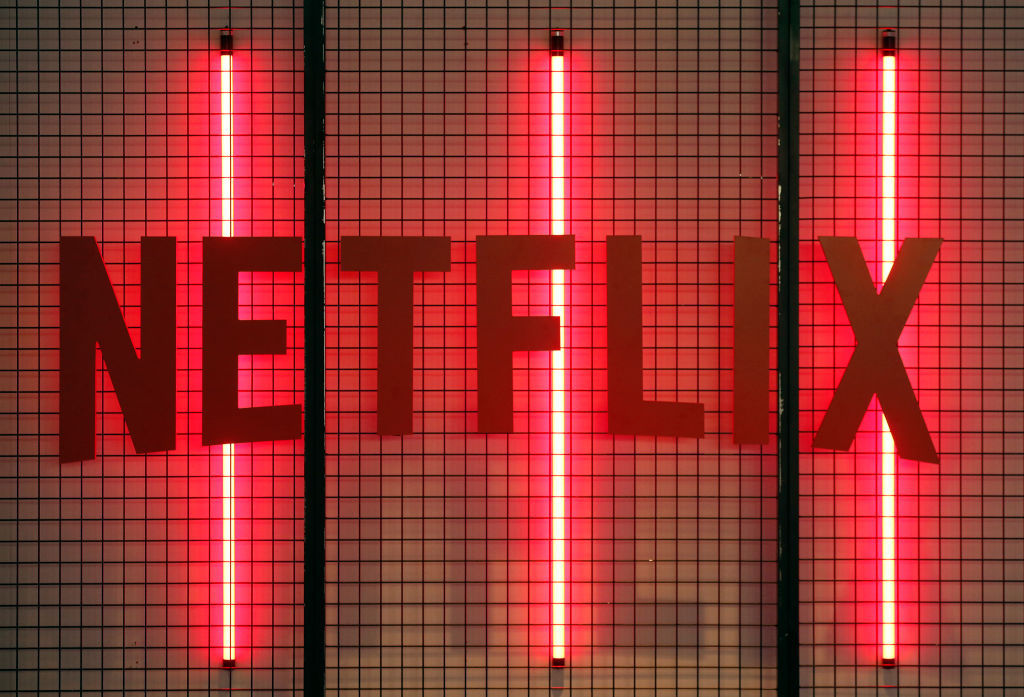 Spread the word! Invite someone
to sign up for this newsletter.👇
WHAT ELSE YOU NEED TO KNOW TODAY
Israeli President Isaac Herzog at the White House in October 2022. (Getty)
🇮🇱 From the Jewish Telegraphic Agency: "Israeli President Isaac Herzog warned of the possibility of civil war if the government won't agree to a compromise on judicial reform, a stunning pronouncement from a personality and an office that are both known for restraint." But Prime Minister Benjamin Netanyahu rejected Herzog's proposal for a compromise. Hundreds of thousands were expected to take part in a day of "escalating resistance to dictatorship" at 150 locations across the country today. (JTA, Times of Israel)
💸 A Jewish businessman accused of running a $150 million Ponzi scheme and known as the "Israeli Madoff" was sentenced to at least five years in prison. There were hundreds of victims, and most of the assets were smuggled. (Times of Israel)
🕍 Austrian officials warned Wednesday of a possible "Islamist-motivated attack" on houses of worship in Vienna. The city is home to Seitenstettengasse Temple, the only local synagogue that survived Kristallnacht. (AP)
🎤 The cities of Frankfurt and Munich canceled the upcoming concert of Roger Waters, the Pink Floyd co-founder, citing his anti-Israel rhetoric. Waters called the decision "unconstitutional" and is threatening legal action. (DW)
📈 Antisemitic incidents in Wisconsin increased for the seventh year in a row, according to the Milwaukee Jewish Federation. The 101 reported incidents in 2022 included the harassment of a University of Wisconsin-Madison student who was targeted for "looking Jewish" and antisemitic graffiti at elementary schools. (Wisconsin Public Radio)
📚 The Geiks weren't your typical Bronx family. They had close ties to Jewish gangsters throughout the 1900s. Their story is now the subject of a new book, Uncle Charlie Killed Dutch Schultz. "These were people from the first generation of Jews in America, who fought back against antisemitism in the streets," said the author. "Their parents fled the pogroms of Eastern Europe. They were not going to let it happen again, and they didn't." (NY Jewish Week)

What else we're reading ➤ Broadway's Ben Platt on playing Leo Frank, the Jewish businessman who was lynched in 1915 … The dilemma of the Arab community in Israel: Joining the fight to save Israeli democracy … Germans cringe at Hitler's popularity in Pakistan.
Many of you have been asking us about the music in our Playing Anne Frank podcast. So Adam Langer, the Forward's executive editor and host of the series, talked to the composer, Sila Shaman, who won an Emmy Award in 2019, about her jazz inspirations and how she scored the podcast like a movie. Listen to the bonus episode ➤
The soundtrack to Playing Anne Frank is now available to stream on Apple Music and Spotify. Shaman has also made it available for purchase on Bandcamp.

A week from today: If you're in Chicago, join Adam for a behind-the-scenes look at our podcast at the Illinois Holocaust Museum. Register here ➤
Frank Sinatra and and Kim Novak in 'The Man with the Golden Arm'; Nelson Agren. (Wikimedia)
On this day in history (1950): The first National Book Awards took place. One of the winners was Nelson Agren, whose novel The Man with the Golden Arm, took the top prize for fiction. Born Nelson Abraham to a German-Jewish woman and a Swedish convert, he changed his name as he began his career. His winning novel followed a WWII veteran struggling with vice upon returning to civilian life, and was adapted into a film starring Frank Sinatra in 1955.

Last year on this day, we reported on a survey that found Americans thought Jews make up 30% of the country — 15 times the actual portion.
Team Israel's Noah Mendlinger rounds third base during the game against Venezuela on Wednesday. (Getty)
Team Israel exited the World Baseball Classic with a 5-1 loss to Venezuela on Wednesday in Miami. Lloyd Kaplan of Long Island, one of many fans who traveled from around the country to cheer on the team, called it a "once-in-a-lifetime experience." With a 1-3 record, Israel automatically qualified for the next WBC tournament in 2026. Read a recap of the final game ➤
—
Thanks to Nora Berman, PJ Grisar, Adam Langer, Tani Levitt, Arno Rosenfeld and Talya Zax for contributing to today's newsletter. You can reach the "Forwarding" team at [email protected].