Forwarding the News
One of Hollywood's most outspoken Jews is back on Broadway — in a very Jewish play
FBI arrests former editor of Jewish Press, Orthodox family with trans son fights new bill in Missouri, Rob Lowe on "guys' trip" trip to Israel, and a tongue-tied baseball announcer's Nazi-themed slip-up.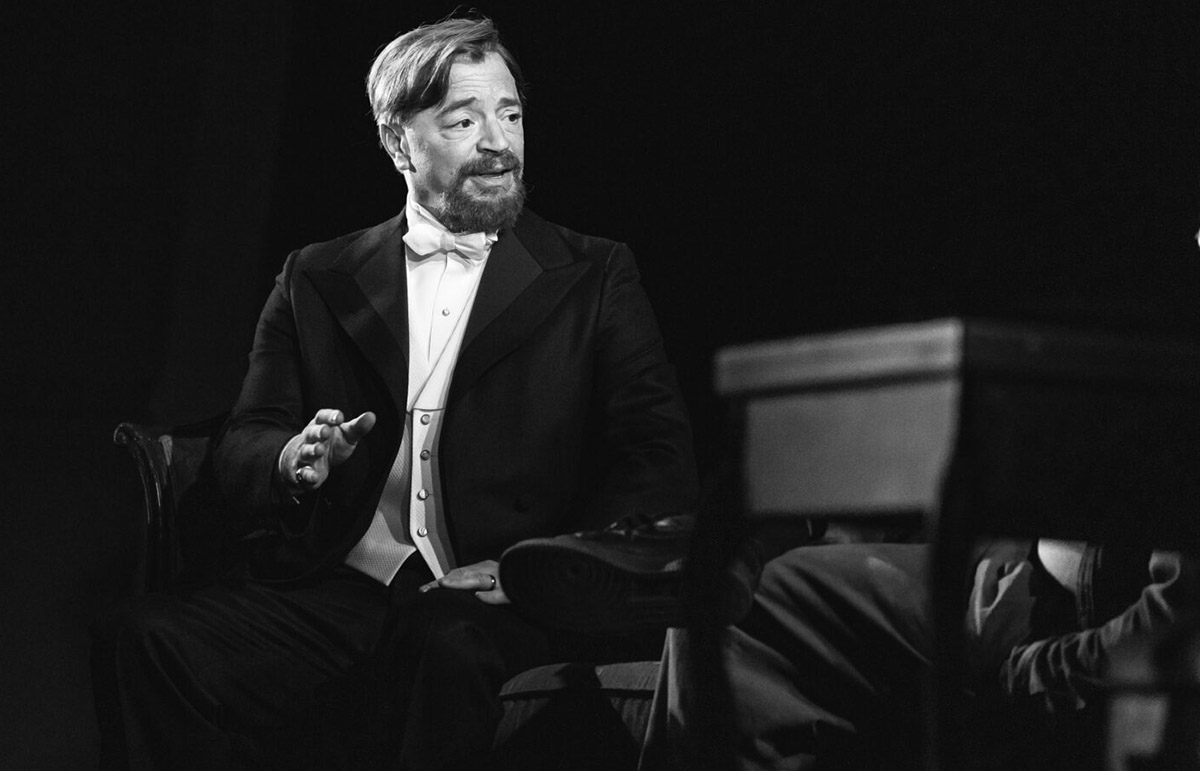 This article is part of our morning briefing. Click here to get it delivered to your inbox each weekday.
Joshua Malina is a proud Jew. In his latest role, he plays the polar opposite
You may know him from The West Wing and Sports Night, but Malina started on stage. He returned to Broadway this week to star in Leopoldstadt, Tom Stoppard's critically-acclaimed play about a Jewish family in Vienna in the first half of the 20th century. Our Nora Berman caught up with Malina in between rehearsals.
Proudly Jewish: Malina tweets regularly about Jewish holidays, trolling antisemites and dropping Talmudic nuggets between weekly episodes of a podcast he co-hosts with a rabbi. He penned a scathing (and hilarious) piece in The Atlantic titled "Cancel Mel Gibson," where he demanded to know why Hollywood was still hiring, in his words, a "raging antisemite."
Or not: His Leopoldstadt character, though, converts to Catholicism. "You can sit in the audience and go 'I know where this is headed, I know my history, and this guy is foolish,'" Malina said. "But I think it also makes you think as you're sitting there, having probably paid a fair amount of money to watch this piece of theater, how complacent am I feeling?"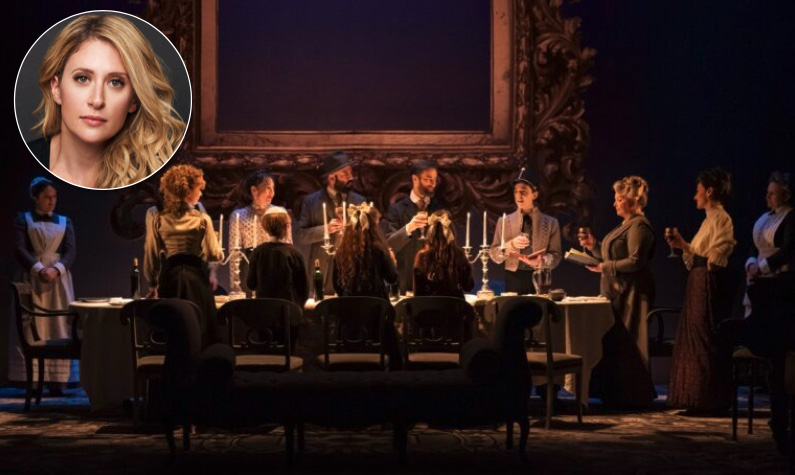 A scene from 'Leopoldstadt,' and actress Caissie Levy, inset. (Marc Brenner/Justin Patterson)
Daveed Diggs, who plays a rabbi in 'Extrapolations,' with a water-pumping robot. (Apple TV+)
New Apple TV+ show gives us an amazing Black rabbi (and a lot of embarrassing white Jews): The anthology series Extrapolations imagines the effects of climate change over decades. In one episode, Daveed Diggs plays a rabbi trying to save his Miami shul from being submerged. PJ thinks it's a great character, which is more than he can say for the rest of them. "It's pretty incredible that a series that envisions tech that can translate whale songs into English couldn't dream up more Jews who aren't familiar stereotypes." Read the story ➤
How the Netherlands became a nation of World War II diarists: Anne Frank's diary may be the most famous, but it was hardly the only one. In her new book The Diary Keepers, Nina Siegel uses a variety of journals — from survivors, righteous gentiles and even avowed Nazis — to demonstrate the complexity of occupied Holland. The book, Julia M. Klein writes in her review, engages with "the problem of historical memory, and the Netherlands' attempts to wrestle with a heritage of both rescue and complicity." Read the story ➤
How not to commit a Seinfeldian faux-pas in Chinatown: On a recent outing to sample the delicacies of Chinatown, our lox columnist Len Berk was faced with a dilemma. At a nearby table were two soup dumplings left behind by a pair of diners who'd just paid their bill; did he have the courage to eat them? "As I gazed upon the uneaten dumplings, I knew what George would do," Berk said, recalling a Seinfeld episode where Costanza scrounges an eclair from the top of a dumpster. But was George a person he wanted to be like? Read his essay ➤

And one more: Our tradition's respect for the printed word is well reflected in the adage: a Jewish thief steals only books.
Spread the word! Invite someone
to sign up for this newsletter.👇
WHAT ELSE YOU NEED TO KNOW TODAY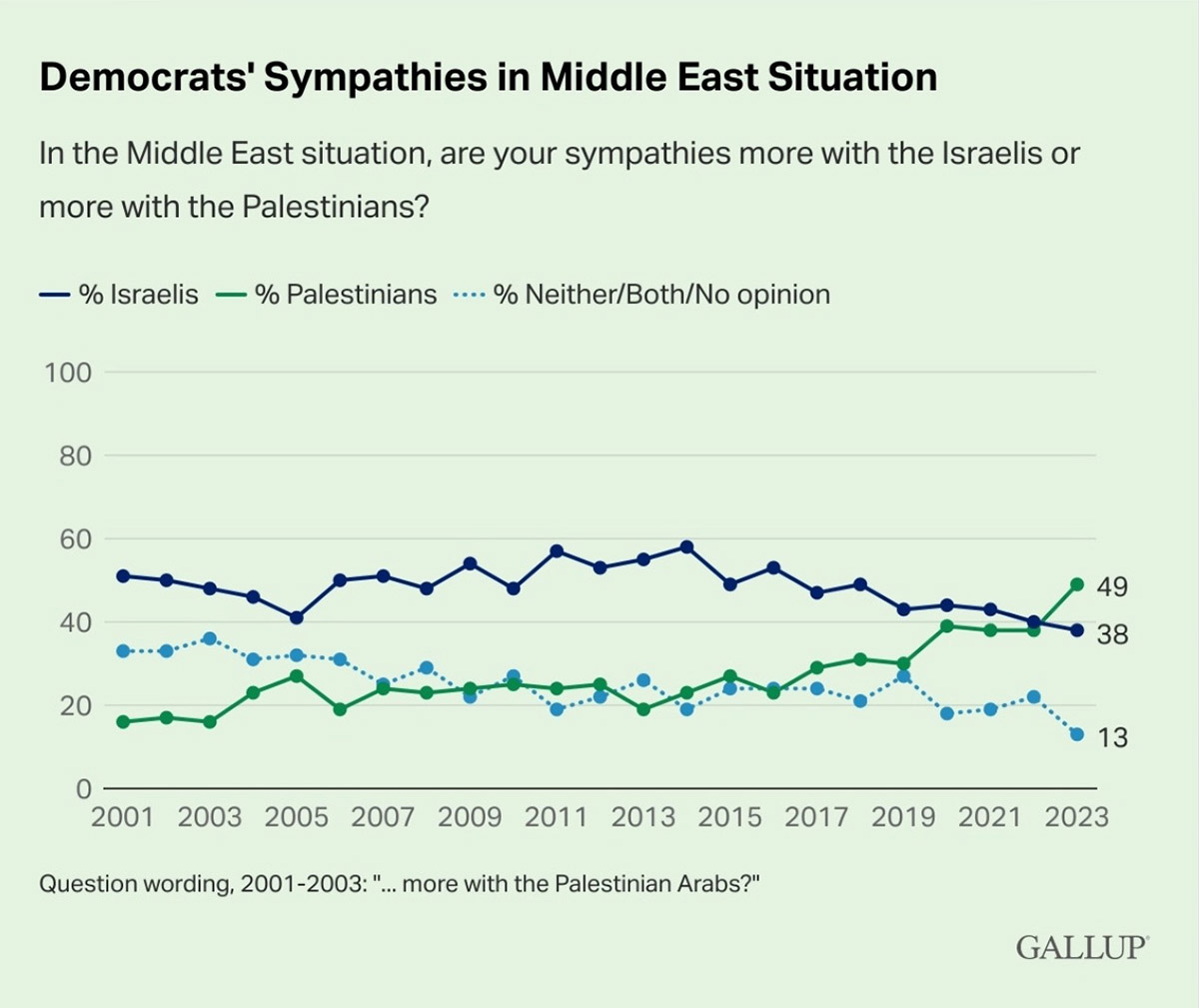 🇵🇸 A Gallup poll released Thursday showed, for the first time since at least 2001, that more Democrats sympathize with the Palestinians than with the Israelis. In a separate question, a majority of Democrats said they have a favorable view of Israel. (JTA)
🤦 When Jan. 6 footage revealed Elliot Resnick, then the editor of the Jewish Press, as part of the crowd, he explained that he had been there as a journalist covering the event. The FBI did not buy it: Resnick, who previously made incendiary comments about Black people and the gay rights movement, was charged Thursday with two felonies for his actions. (JTA, Politico)
⚽ Students at a prestigious prep school in Istanbul reportedly performed a Nazi salute during a soccer game this week against Turkey's only Jewish school. (JTA)
🏀 After an initial 10-day contract, the Milwaukee Bucks signed Meyers Leonard for the rest of the season. Leonard, a 31-year-old forward, hadn't played in the NBA in the two years since he uttered an antisemitic slur while streaming a video game. He repeatedly apologized. (ESPN, JTA)
🏃 About 30,000 runners took part in the Jerusalem Marathon this morning. Some wore T-shirts protesting the government's push to overhaul judicial independence. (Times of Israel)
⚾ And one more sports story, this one from the "oops" department: A tongue-tied baseball announcer referred to a player as a "designated Hitler." (SB Nation)
📸 Actor Rob Lowe was spotted in Israel this week, including wearing a white yarmulke at the Western Wall. At the King David Hotel, Lowe reportedly told another guest he was in town for a "guys' trip." (Times of Israel)
Shiva call ➤ Abraham Zarem, an electrical engineer and one of the last surviving members of the team behind the Manhattan Project, died at 106.

Long weekend reads ➤ Why are these celebrities dressed like Torah teachers? … CPAC was a safe space for politically conservative Jews and also a nexus for tropes and themes that can alienate Jews … Meet the bakers reimagining traditional Jewish pastries … Why are so few Arab-Israelis joining the anti-government protests?
In this weekend's edition of our print magazine: New data from the Pew Research Center found that 35% of Americans had either a favorable or very favorable opinion of Jews — the highest percentage of any of the major religious groups on the survey. Plus: What happens when you discover the frontman for your favorite funk band has a side hustle as a klezmer musician? Download your copy now ➤
On this day in history (1905): Albert Einstein finished writing the scientific paper in which he detailed his Quantum Theory of Light, one of the foundations of modern physics. Einstein's life was deeply influenced by his Jewish identity, and his archives reside at the Hebrew University in Jerusalem.
Last year on this day, we reported that the global matzah supply chain was under threat due to the war in Ukraine.

Read the secret Jewish history of St. Patrick's Day.
Dept. of Corrections: In yesterday's calendar, we incorrectly spelled the surname of the writer who won a National Book Award on March 16, 1950. He is Nelson Algren, not Agren.
Did you know that our opinion editor and I have a weekly talk show about the Jewish headlines? Yesterday, we gabbed about why the Grammys doesn't have a Jewish music category and The Bachelor's very romantic date involving gefilte fish — then talked with Rabbanit Rori Picker Neiss, who is Orthodox and has a trans son, about legislation that would ban gender-affirming care in her home state of Missouri and across the country. Watch the video ➤
—
Thanks to Nora Berman, Samuel Breslow, PJ Grisar, Tani Levitt and Talya Zax for contributing to today's newsletter. You can reach the "Forwarding" team at [email protected].