ANALYSIS

Israel's 'Roe v. Wade' moment could be around the corner

With an emboldened Netanyahu ready to do almost anything to get back into power, Israel's own judicial system – and the protections it provides – could follow suit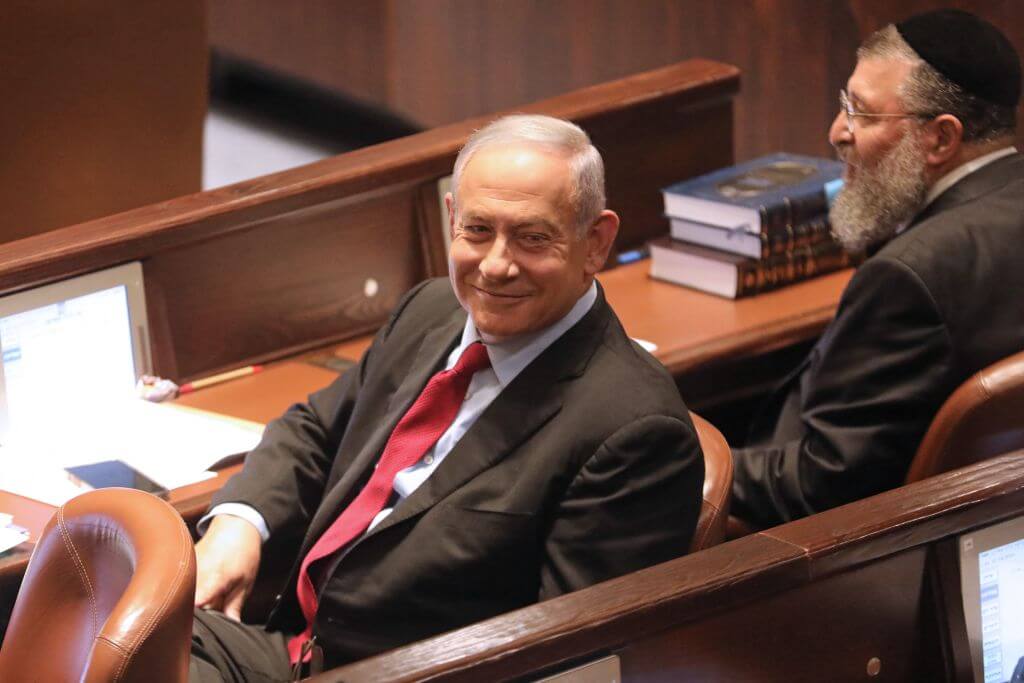 This article originally appeared on Haaretz, and was reprinted here with permission. Sign up here to get Haaretz's free Daily Brief newsletter delivered to your inbox.
The U.S. Supreme Court's decision on Friday to overturn Roe v. Wade was shocking, but not in any way surprising. This decision has been a certainty ever since Donald Trump's victory in the 2016 U.S. presidential election. It just happened to finally be announced over this weekend.
Hillary Clinton, Trump's opponent in that election, was ridiculed in 2016 by large parts of the U.S. mainstream media for supposedly 'fearmongering' over the implications of a Trump presidency. Pundits who live comfortably in America's 'blue bubbles' along the coasts, enjoyed mocking Clinton whenever she warned of devastating consequences for Americans if she were to lose.
But Clinton, for all her well-documented faults, was right when she warned that the election could lead to a catastrophe. Because she, unlike the savvy pundits, understood that the election wasn't about emails, or groping confessions, or Anthony Weiner's laptop, or all the other topics in the TV studios. It was about the U.S. Supreme Court, and the historic opportunity to appoint several of its justices within a four-year period. This is what was on the line in 2016 – a complicated issue compared to the flashy news items that filled the airwaves during the campaign. And, as it turned out, a highly consequential one.
The rest of the story is easy to summarize. Trump won, went on to appoint three conservative justices who lied in their statements when asked about overturning Roe, and from that point onward, Roe's death was just a matter of time – a question of when, not if.
It finally happened on Friday, June 24, a date that will be discussed years from now as a turning point in American politics. But the day Roe was truly overturned was November 8, 2016, when Clinton lost the election to Trump due to dozens of thousands of left-wing voters in key swing states who chose to give their votes to the Green Party or write in Bernie Sanders' name, thus allowing Trump to win despite getting only 47 percent of the vote in Wisconsin and Michigan, and only 48 percent in Pennsylvania.
There are many important lessons for American voters in this grim story, but an even more urgent one for Israelis, who will soon head to the polls for a fifth election in three years. This election, which doesn't yet have a date but will almost certainly happen before the end of 2022, will be Israel's version of the 2016 U.S. election. What will be decided here is not just who will be prime minister, but much more important questions.
Trump's victory in 2016 opened the door to a major change in the ideological composition of the Supreme Court – the results of which we have been witnessing for the past months with dramatic decisions not just on abortions, but also on guns, religion and state, education and more. Here in Israel, a victory for the Netanyahu-led coalition of religious and far-right parties in the fall will have the same kind of impact. It won't be 'just another' election result. It will change Israel in ways that most Israelis currently find hard to imagine, just like most Americans did not think the 2016 election would actually lead to the overturning of a decades-long legal precedent supported by the vast majority of Americans.
Netanyahu has a plan for the day after the election, in case he and his allies win the magic number of 61 Knesset seats and are able to form Israel's most extreme and religious government ever. They want to turn the Supreme Court of Israel, today a strong and independent branch of power, into a weak, submissive entity that won't dare stand in their way as they implement sweeping changes to Israel's current order.
Trump changed the balance of the U.S. Supreme Court by appointing ultra-conservative justices to replace both the moderate Anthony Kennedy and the liberal Ruth Bader Ginsburg, who will forever be remembered as the justice-who-didn't-know-when-to-retire. Netanyahu's plan, however, won't even see him bother with changing the court's membership, at least not early on. He has an easier and faster solution: to pass legislation that will circumvent the court's ability to conduct judicial review, giving the smallest possible Knesset majority the power to overrule Supreme Court decisions.
What would this mean for everyday life in Israel? That if a government dependent on the religious parties and the far-right, like the one Netanyahu intends to form after the election, will be dragged by those parties to pass laws that discriminate against women, LGBTQ Israelis or Arab citizens of Israel, the court will no longer be able to protect those groups from such legislation. Goodbye equality, 'the most gay friendly country in the Middle East', 'the only true democracy in an authoritarian region.' Welcome to a different Israel.
This has been Israel's ultra-orthodox politicians' dream for many decades; but until Netanyahu decided to blow-up Israel's legal system in order to escape his own criminal indictment, they were never even remotely close to achieving it. Well, now they are. This is what Israel's 2022 election will truly be about, no matter how much the lazy, polls-driven, rumor-chasing Israeli media will try to focus on more sensational issues. Want to understand the potential consequences? Look no further than our friend and ally, the United States of America.