News
Fencing Fanatic
Keep your distance," leads to success on the strip but not in storytelling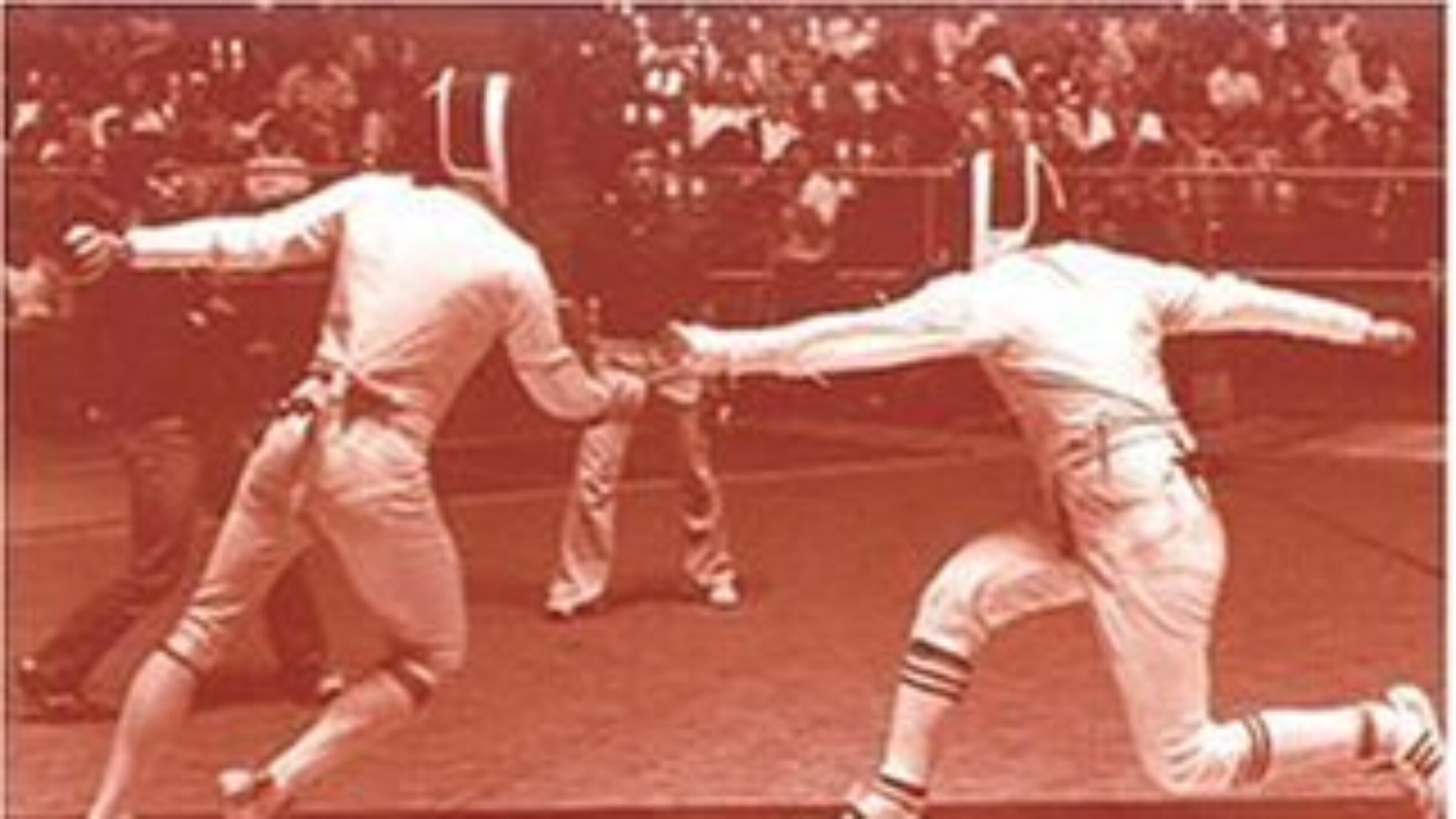 Closing the Distance: Chasing a Father's Olympic Fencing Legacy
By Jeff Bukantz
Acanthus Publishing, 269 pages, $19.95.
When your father is an American fencing icon and your mother is a Holocaust survivor, the 1972 Munich Olympics might seem significantly poignant. Especially if you had met Andre Spitzer, the Israeli fencing coach, just days before he and 10 of his countrymen at the games were killed by terrorists.
For Jeff Bukantz, it is. Sort of. At least that's where he developed fencing fever.
When he was younger, Bukantz didn't naturally gravitate toward the foil like his father, Danny, who was a four-time Olympian, 13-time national champion and a 1950 Maccabiah Games gold-medalist. Rather, Bukantz was unceremoniously pushed into the sport by a gym teacher during his junior year at Forest Hills High School in Queens.
The previous summer, in 1972, Bukantz traveled to Munich with his father, while his mother deliberately avoided Germany by going to Israel. His father refereed his sixth (of eight) Olympics, leaving the 14-year-old American free to ogle European girls, explore beer halls and scalp tickets to the closing ceremony.
After the fencing events concluded, the family reunited on the French Riviera, only to learn, from a waiter at dinner, about the terrorist acts.
But there's no telling what effect, if any, the news had on Bukantz's newfound desire to compete, or on his later involvement with Maccabi USA/Sports for Israel. In his new autobiography, "Closing the Distance," Bukantz shallowly explores his motivations during his 32-year quest to duplicate his father's fencing legacy — other than a rosy and unflinching pride for his dad, and an impetuous vengeance directed toward foes and uncompromising officials.
Bukantz loads his saga with action and emotion as he attempts to qualify for the '84 and '88 Olympic teams; competes in three Maccabiah Games; finally referees the 1996 Atlanta Olympics, and serves as a nonplaying captain at the 2004 Athens Games, witnessing America's first Olympic fencing gold medal in 100 years. But he never tells his father's side — never seems to ask, really — about how the 89-year-old felt about his son copying his goals. As a result, instead of offering a fascinating father-son saga, some of Bukantz's most gratifying achievements end with flaccid denouements, such as: "I can't imagine how proud he is of his son."
The book is best when it offers nuances about the sport — such as how fencers suffer countless abrasions despite being fully clothed, and how mightily the scrapes sting in the shower. But those moments are rare.
Bukantz fails to establish why he thinks refereeing is as prestigious as competing when referees receive no reward for perfection (he spends years coveting a chance to ref at the Olympics). Or why winning gold in the épée division at the 1985 Maccabiah Games (which his father had never done) is less satisfying than winning his dad's gold in foil at the Maccabiah Games (which he finally does in his third attempt, in 1989, while — inexplicably — skipping his hard-earned chance to compete at the World Championships, a more prestigious and difficult tournament during the same dates).
Instead, readers must parry cliché after cliché, including the one he uses 52 times to describe his single-minded quest "to follow in his father's footsteps."
In the end, it turns out that his father's fencing mantra, "Keep your distance," leads to success on the strip but not in storytelling, because Bukantz stays too far away and misses his opportunities to touch the reader.
Aimee Berg is a former NBC Olympic researcher.