News
New group fears rabbis are drifting away from Zionism
Some clergy worry that the Reform and Conservative movements aren't doing enough to defend Israel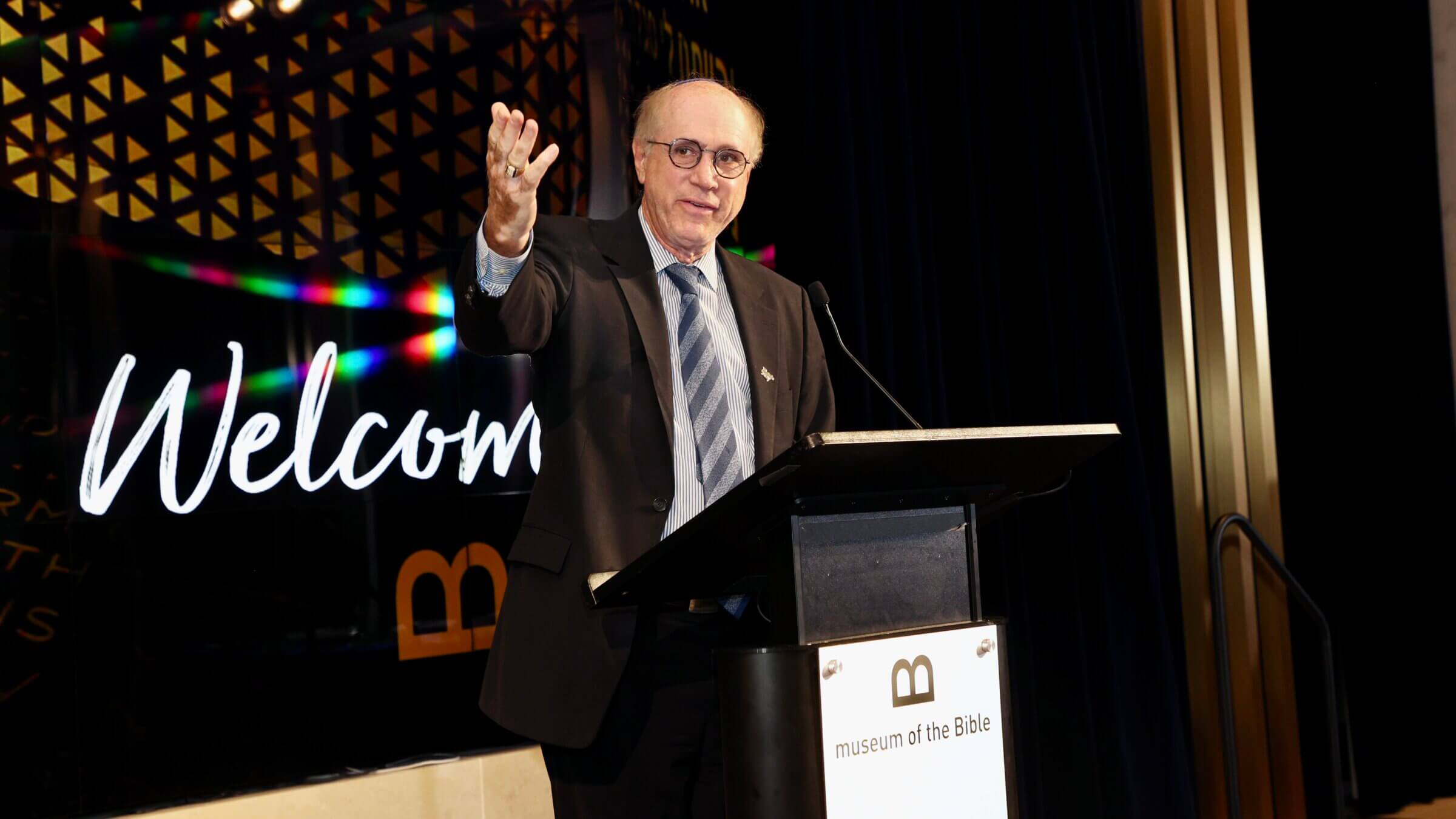 A conference for Zionist rabbis sounds a bit redundant. The three largest rabbinical seminaries require students to spend at least a year in Israel, the Israeli flag has a proud place on most synagogue bimahs and most rabbis report extremely high levels of attachment to Israel.
While there aren't many opinion surveys done on rabbis, a major 2013 study by the Jewish Council for Public Affairs found high levels of support for Israel. Caring about Israel was an important part of being a Jew for 90% of the rabbis polled, who were mostly Reform and Conservative, while 93% said they were "very attached" to Israel and 88% had visited the Jewish state more than four times.
But despite these numbers, many rabbis who attended the inaugural meeting of the Zionist Rabbinic Coalition in Washington, D.C., this week worry that the non-Orthodox movements are moving away from Israel, and they hope the new group can strengthen their peers' commitment to the country. The group's leadership points to the Reform movement, which was less supportive of Israel's offensive in Gaza last May than it was during a similar assault in 2014. And Rabbi Stuart Weinblatt, the coalition's founder, cited an open letter critical of Israel that was signed by 90 rabbinic students during the violence last year as evidence of a problem.
"There was a time when it was understood to be a rabbi meant to be a lover of Israel," Weinblatt, who runs a Conservative shul in suburban Maryland, told the nearly 40 rabbis who gathered for the three-day meeting. "That has become less so today."
There are other reasons to think a shift may be coming in the larger American Jewish community, with 25% of Jewish voters saying in a July survey that they believed Israel was an "apartheid state" and 22% stating it was "committing genocide against the Palestinians" — both figures that spike among younger Jews.
"I have seen this drift," Weinblatt, who runs a Conservative shul in suburban Maryland, said in an interview. "I've seen the predilection to be critical and it's a trend that's grown in the rabbinic group."
'Dealing with bullies'
Those concerns bubbled up during a Tuesday session discussing the future of the coalition, with several rabbis making clear that they see themselves as a counter to national leadership they believe has moved too far left on Israel.
"One of the things that has been really disheartening to me is when so many of our senior leadership in the Reform movement have been bullying our colleagues," said Rabbi Rosie Haim, chair of the Israel Bonds rabbinic council.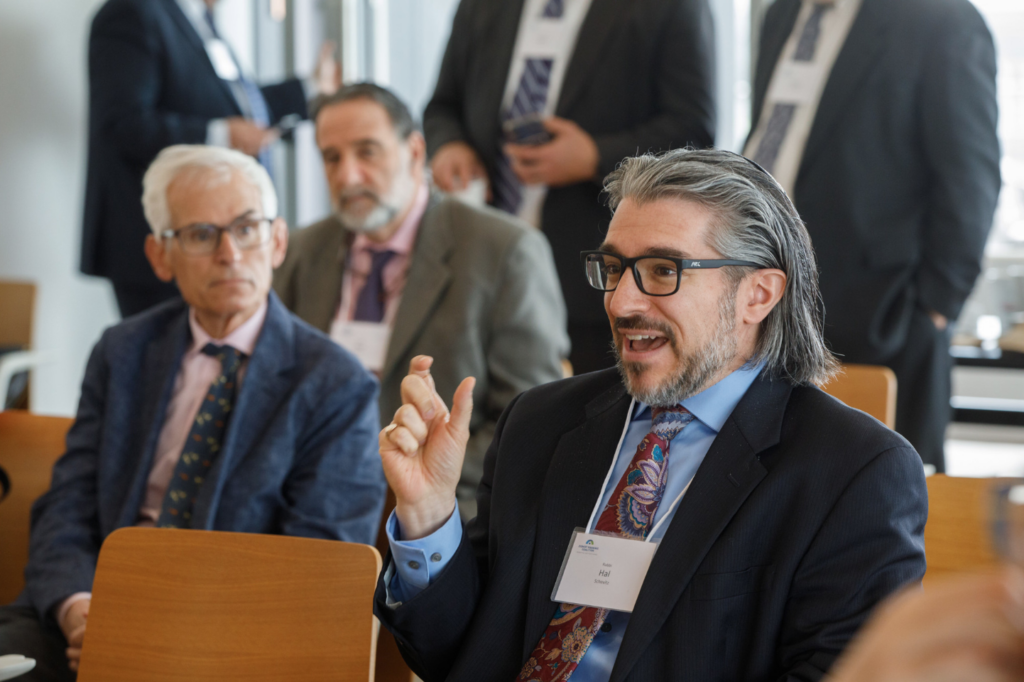 "We're dealing with bullies," agreed Rabbi Hal Schevitz, the leader of Congregation Or Atid, a Conservative synagogue near Richmond, Virginia.
Rabbi Ariel Boxman, director of learning at Temple Shalom in Naples, Florida, said she was afraid to post in the Facebook group for Reform rabbis.
"I can't share my pro-Israel beliefs and love of Israel with my colleagues, especially the younger ones," said Boxman.
The coalition didn't reach any clear conclusions about how to address their concerns, but its roster of supporters shows that some influential leaders are invested in its success. Israeli President Isaac Herzog addressed the conference by video, calling the coalition an "ambitious, important concept," while Israeli ambassador Michael Herzog also spoke to the group. The cohort also heard from White House and AIPAC officials, and the ambassadors of Turkey and the United Arab Emirates.
Israeli ambassador Ron Dermer suggested creating the coalition, which now counts more than 200 dues-paying members, during an encounter at the inauguration of the Museum of the Bible in 2017, according to Weinblatt. He said that Dermer was frustrated with the lukewarm response that the Trump administration's decision to move the U.S. embassy from Tel Aviv to Jerusalem had received from the liberal denominations and some rabbis.
In a nod to that original conversation, the conference held its opening night at the Bible Museum. But most of the gathering took place on the rooftop of the Robert S. Strauss Building, with a view of Dupont Circle and Embassy Row. The clergy noshed on Krispy Kreme Donuts and sipped trendy Liquid Death spring water as they participated in sessions on promoting Israel on college campuses, detecting antisemitism and security challenges facing Israel.
During one lecture attendees were invited to share anonymous messages on what they had learned about supporting Israel: "Be more articulate and emotional about why I am Zionist," one said. Another offered: "Acknowledge the other side, but don't be timid about expressing outrage."
How big a tent?
While it was largely a collegial affair, there were some signs of tensions bubbling under the surface. Rabbi Aaron Gaber said that he had repeatedly heard people at the conference disparage voices on the left side of the political spectrum — Students for Justice in Palestine and George Soros, the liberal Jewish philanthropist who is the regular subject of right-wing conspiracy theories — but not the right.
"I don't hear 'Tucker Carlson' and 'right-wing antisemitism,'" said Rabbi Aaron Gaber, who leads Congregation Brothers of Israel in Newtown, Pennsylvania. He added that he was disappointed by the lack of attention paid to attacks from hardline groups like the Zionist Organization of America. "In my own community there are people who call me anti-Zionist because I don't walk lockstep with the Israeli government."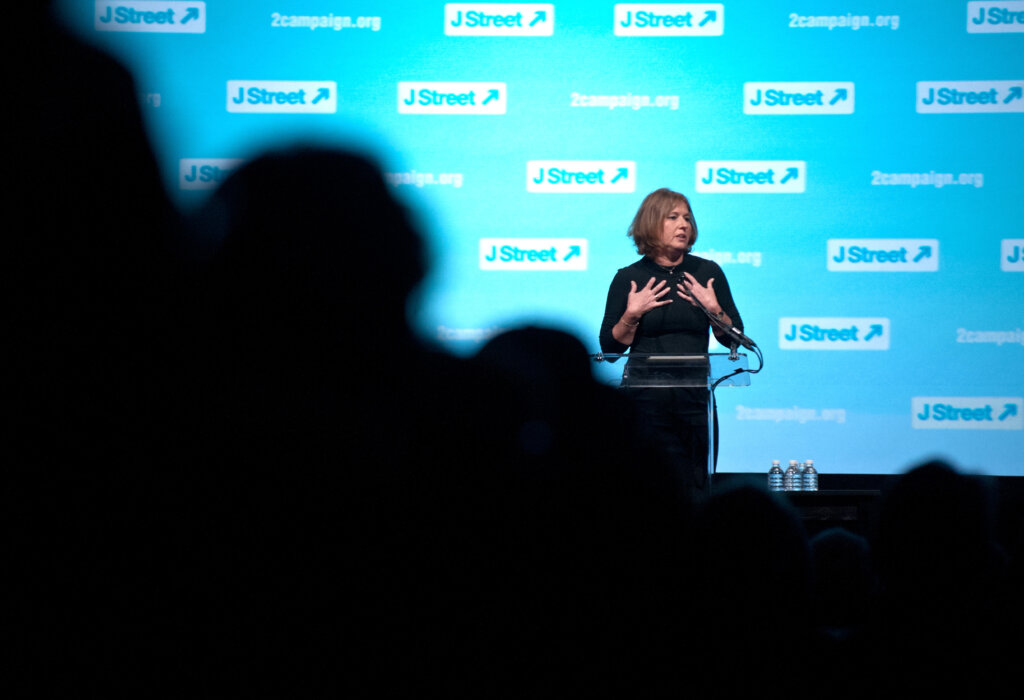 Others expressed the desire for a broad coalition. "I'm a proud member of J Street and I want to be sure in an organization like this I could have someone from ZOA sitting next to me," said Rabbi Bradd Boxman of Kol Tikvah, a Reform synagogue in Parkland, Florida. 
Weinblatt said anyone who supported the coalition's mission of promoting the "self-determination of the Jewish people in the Land of Israel" was welcome. He said that likely included some members of J Street, which calls itself "pro-Israel, pro-peace" and is critical of Jewish settlements and the Israeli occupation of the West Bank, and not others.
"There are probably members of J Street's rabbinic cabinet who might not even be aware of some of the extremist positions that J Street takes," Weinblatt said in an interview. "But it is our hope to have a big tent."
'Why should I come?'
Rabbi Josh Weinberg, vice president for Israel and Zionism at the Union for Reform Judaism, said he agreed with the coalition that rabbis should be Zionists and acknowledged that the Reform movement "can always be doing more." But, Weinberg said, focusing only on the positive aspects of Israel would be counterproductive.
"If we don't acknowledge the occupation and deal with it," said Weinberg, "and say that we are against it — and that it is a moral stain on the fabric of the Zionist enterprise — then we will not be able to maintain a liberal Zionism for the future."
Despite concerns over liberal seminaries at the conference, Weinberg said he had seen students who were skeptical about Zionism when they were admitted to Hebrew Union-College-Jewish Institute of Religion develop a closer connection to Israel over the five years of study. 
Sarrae Crane, who runs the Conservative movement's Zionist arm, said the Jewish Theological Seminary had moved to strengthen its Israel education in light of the open letter last year. But she added that while parts of the letter were "painful" it came from students who felt a close connection to Israel.
"People who don't care about Israel don't sign such a letter," Crane said. "Underneath it all, there's a basic love of Israel."
HUC-JIR, the Reform seminary, said that the programming on its mandatory year in Israel teaches that the country is "core to the Jewish people's modern reality," and that it offers a robust Israel studies program at its North American campuses. It noted that many of its students also participate in AIPAC programs.
JTS did not respond to a request for comment.
The letter also received a relatively swift backlash from some leaders in the Jewish community, with Rabbi Angela Buchdahl, who leads the influential Central Synagogue in New York City, saying that her first impulse was to make sure not to hire anyone who had signed it. (Buchdahl shared her thoughts in a sermon last fall, adding that she quickly changed her mind and realized that the correct thing to do was engage those who you disagree with.)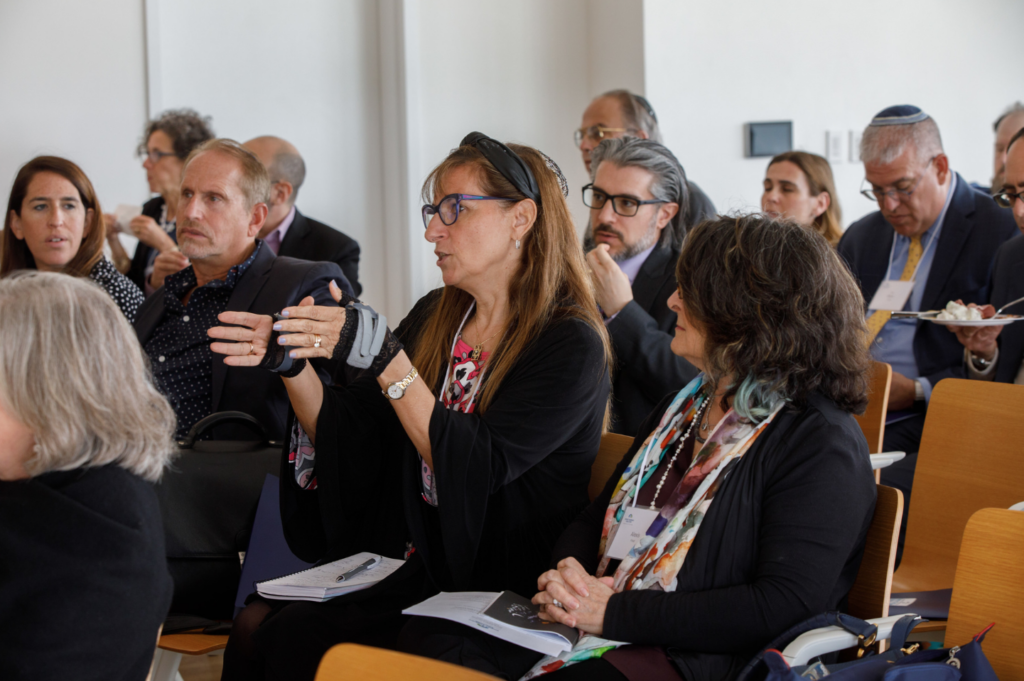 And when it comes to the question of Israel, it's often anti-Zionist Jews describe feeling alienated from mainstream Jewish institutions and leadership — which both remain tremendously supportive of Israel. Hillel, the main source of Jewish life on college campuses, refuses to work with or host anti-Zionist organizations. There is only one non-Orthodox synagogue in the country that explicitly identifies as anti-Zionist, a declaration it made earlier this year, and Jewish Voice for Peace, an anti-Zionist group, actually lost members of its rabbinic council between 2017 and 2022, despite increasing overall membership.
Some at the conference suggested that the prominent role that Zionism continues to play in the Jewish community may have depressed turnout at the event.
"I did reach out personally to some people to come here and they couldn't quite understand what we were doing," said Rabbi Lisa Malik, who leads Temple Beth Am in New Jersey. "They said, 'Yes, I'm a Zionist. Why should I come?"
Update: After this article was published, the Jewish Theological Seminary sent the following statement: "JTS is fully committed to the State of Israel, to strengthening the North American Jewish community's ties to Israel, and to reinforcing the centrality of Israel to the Jewish people. We have always encouraged our students to engage with Israeli society in all its complexity and cultivate a nuanced understanding of the country and will continue to do so."