News
Couple trying to retrieve their son's remains from Gaza say they have new reasons to hope
Hadar Goldin, a lieutenant in the IDF, was killed in Gaza two hours after the ceasefire between Israel and Hamas went into effect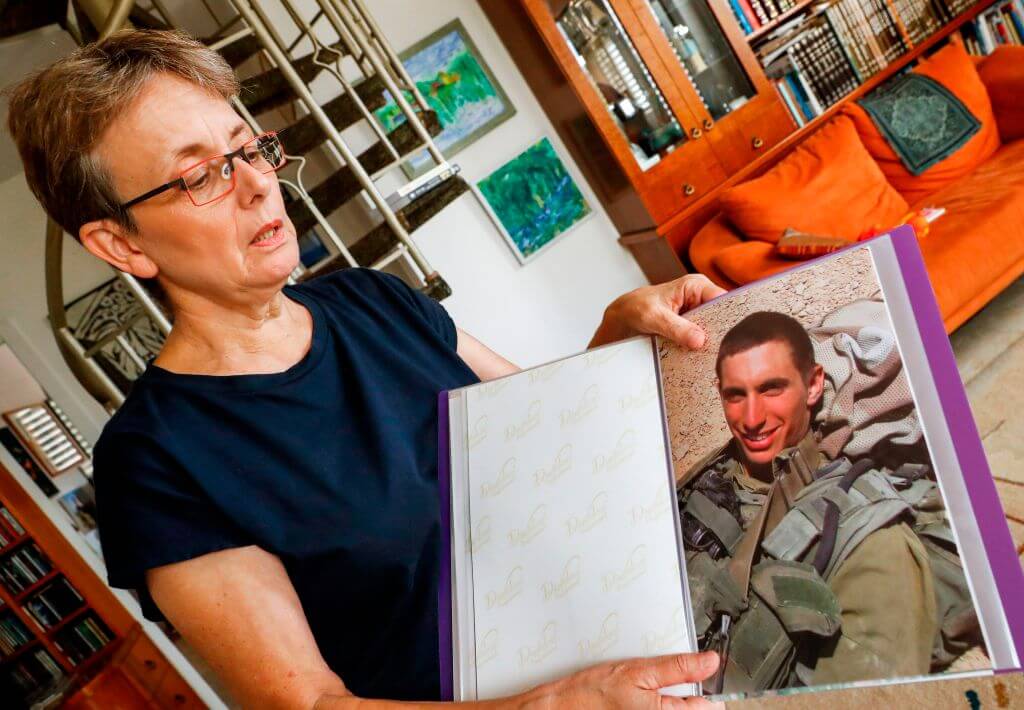 The parents of an Israeli soldier killed in the 2014 Gaza War are in New York this week pressing U.N. officials to help them repatriate their son's body. And they left meetings with officials in Washington last week optimistic that the U.S. would help.
Leah and Simcha Goldin have been trying to get Hamas to return the remains of Hadar Goldin, who was 23 when he was killed hours after a ceasefire ended hostilities between Israel and Hamas. The couple said they are newly hopeful thanks to changing dynamics in Middle Eastern politics, in which Qatar and other countries seem more willing to work with the U.S. and Israel.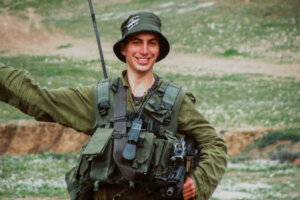 "We got a promise that America will use the leverage it has with the Egyptians, Qataris and Turks," Leah Goldin said in an interview after meeting with administration officials in Washington, including Roger D. Carstens, the government's special envoy for hostage affairs.
This week the Goldins are scheduled to meet in New York with U.N. ambassadors from the European Union, France and the U.S.. Last week they met with ambassadors from Albania, Switzerland and Gabon.
They hope to remind anyone who can apply pressure on Hamas that they are still waiting to give their son a dignified burial in Israel.
The Goldins timed their visit to the U.S. so that they could participate in New York City's Celebrate Israel Parade on May 22. They marched with students from Congregation Kehilath Jeshurun, a Modern Orthodox synagogue on the Upper East Side, who held aloft photos of their sons.
Tensions between Israel and several Gulf states have been easing in recent years. The Abraham Accords in 2020 normalized diplomatic relations between the United Arab Emirates and Israel. In February, Tamim bin Hamad al-Thani of Qatar — which has mediated between Israel and Hamas — became the first regional leader to pay an official visit to President Joe Biden. And in recent months, there have been reports that talks about prisoner exchanges between Israel and Hamas could be renewed.
Hadar Goldin, a lieutenant in an elite combat unit — and a painter and graphic artist — was ambushed two hours after Hamas agreed to a ceasefire on August 1, 2014.
The Goldins said the U.S. and U.N. should help them get their son's body back because they brokered the ceasefire that ended the 2014 war and are obligated to assist under U.N Resolution 2474. Passed in 2019, it calls on member states to assist in repatriating prisoners of war and civilians' and soldiers' remains.
Sarah Goldin said she is counting on the U.S. to intervene more than her own country.
"Big brother knows how to do it much more than Israel," said Leah Goldin.
In 2014, the couple was able to hold a funeral for their son because enough of his remains had been retrieved to allow for one under Jewish law, according to the chief military rabbi. But his body remains in Gaza.