News
EXCLUSIVE: New York Lt. Governor Antonio Delgado and his Jewish wife discuss Judaism and love
Gov. Kathy Hochul's running mate said New Yorkers can appreciate his multiracial partnership with Lacey Schwartz Delgado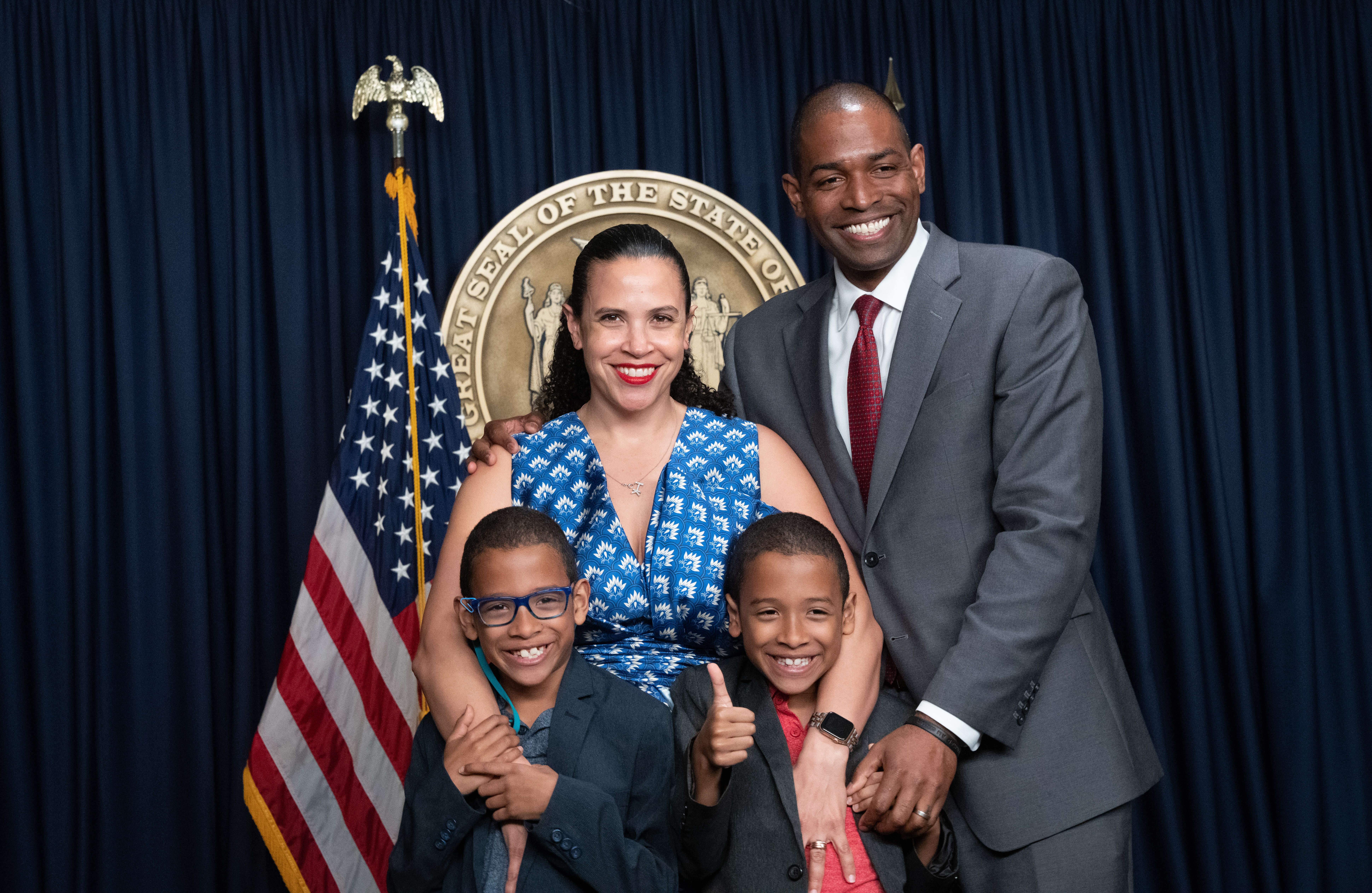 Antonio Delgado, the newly-appointed lieutenant governor of New York, said Tuesday that his faith and the power of love are key to his success, and that his wife's Jewish background had helped shape some of his political views.  
In an exclusive joint interview with him and his wife, Lacey Schwartz Delgado, an award-winning filmmaker, Delgado spoke about reading from the Passover Haggadah to his 8-year-old twin sons, and said he sees a parallel between that holiday and his own history as a descendant of African Americans freed from slavery.
"When we talk about the ancient Exodus story from Egypt, if we share that story and we ground our children in that story, it is one that resonates with me deeply," Delgado said. "There's a lot of intersectionality there that is very natural for me."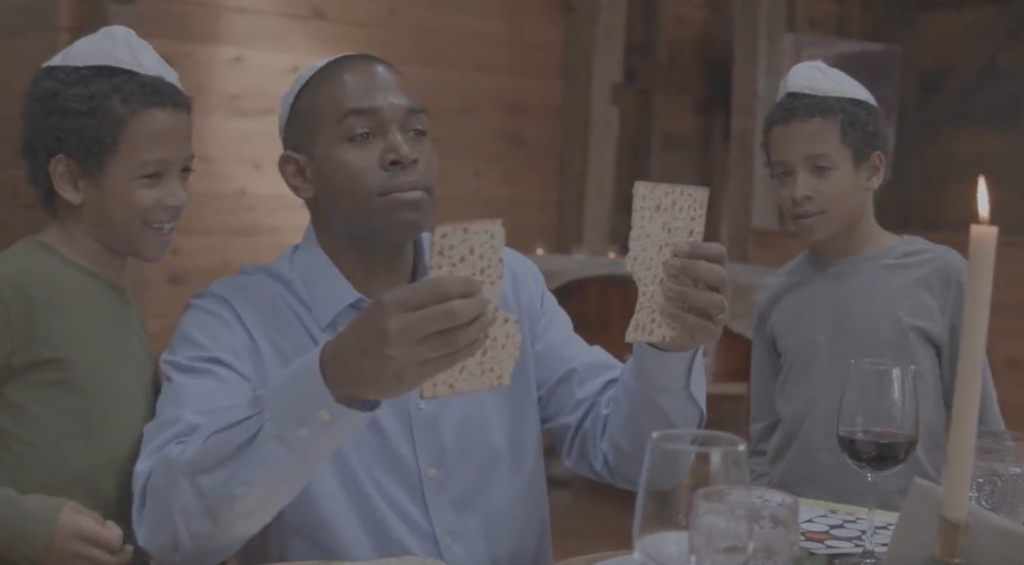 Delgado, 45, retired from Congress last month to become Gov. Kathy Hochul's deputy and running mate in the November election. But he is facing a tough challenge in the June 28 Democratic primary from Ana María Archila, an activist backed by U.S. Rep. Alexandria Ocasio-Cortez and the Working Families Party. 
Archila gained national attention when she confronted then-Sen. Jeff Flake of Arizona, a Republican, in an elevator during the contentious nomination process of Supreme Court Justice Brett Kavanaugh, who faced allegations of sexual assault.
Delgado expressed optimistic about his chances, noting that he was the first person of color to represent upstate New York in Congress, winning in a district that is 90% white and voted for former President Donald Trump. 
"Serving in a time where there's a lot of divisiveness and extremism, we are trying to inject a bit more positivity," he said in the interview. "A bit more unity, to get people to feel good about government in an empowering way." 
Schwartz is best known for the film Little White Lie," about her uncovering of her Black heritage after being raised in a white Jewish family. Last year, she helped produce a documentary for Black Entertainment Television in which she hosted wide-ranging conversations about how Black and Jewish communities have united in the face of increased antisemitism and racism.
The couple married in 2011 a decade after dating briefly at Harvard Law School and are raising their boys, —Maxwell and Coltrane — Jewish, in the Hudson Valley town of Rhinebeck. Schwartz said  there is much overlap between her community-based projects and Delgado's work as an elected official, which she described as "about bridging divides, bringing people together and creating space for conversation."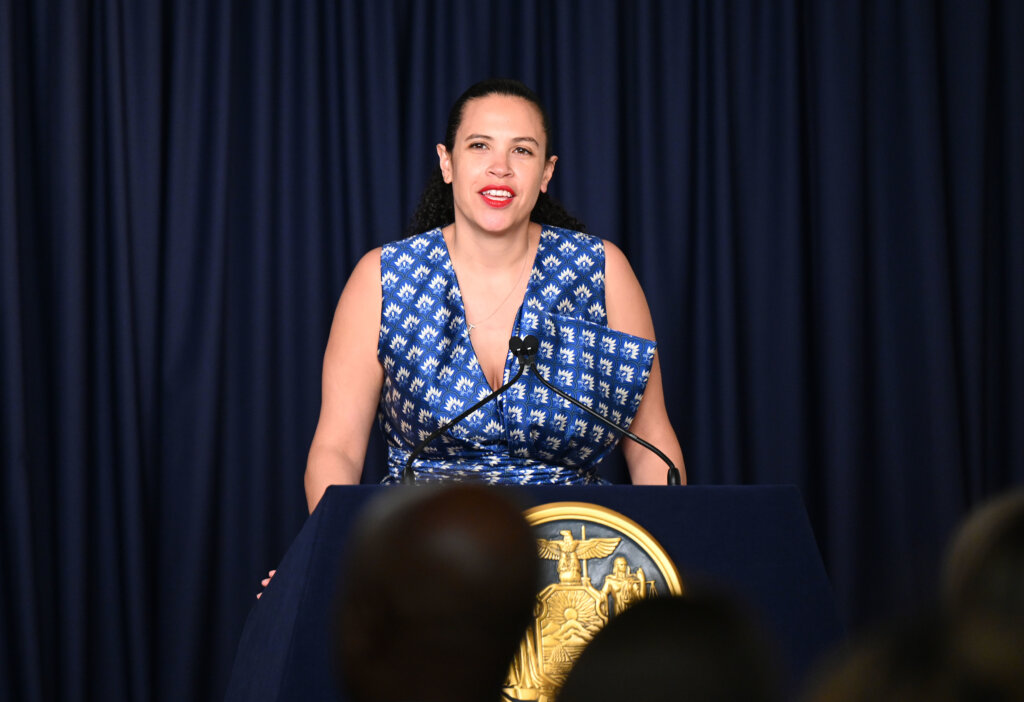 Delgado said the way they conduct their partnership is appealing to New Yorkers. 
"There's a generational change that is occurring, and for us to be part of that narrative means a lot, personally, but also for the electorate," he said. "I think it can tap into some excitement, making sure people can be really inspired by what's coming around the corner, in terms of folks doing the work of caring for people, loving people and serving communities in a real and authentic way." 
The couple said they are not members of a synagogue but occasionally attend services at Woodstock Jewish Congregation, where Schwartz celebrated her bat mitzvah. 
Schwartz reflected on the tradition of Passover in a recent project for MTV for Jewish American Heritage Month. The one-minute clip features her family Seder and includes her husband with a white yarmulke breaking the matzo and showing it to his kids. 
Delgado said that his love for his wife and personal connection to Judaism has also shaped his understanding of political issues. He said that his first trip to Israel in 2019 — as a freshman member of Congress,  joined by his wife — had a "profound" impact on him in understanding the U.S-Israel relationship and "the real legitimate security needs of Israel" and that he has since "been out front speaking about how we support Israel with critical security needs, and being a voice for peace and a voice against hate and antisemitism."
During the campaign the year before, Delgado had taken some heat for saying that Israel is not a "Jewish democracy" unless it reaches a peace settlement with the Palestinians. He later clarified his remarks. 
Last week, a number of Orthodox groups endorsed both Hochul and Delgado ahead of the primary.
Asked about the theme of his campaign, Delgado said: "My pitch starts and ends with love." 
"This is deeper than just politics," he added. "This is about service. It's about humbling yourself to better the situation of others, and in particular, those who are most vulnerable and those who are underserved."