News
'Mom, I think I'm gay': 4 young Orthodox Jews share their coming out stories
Two queer Yeshiva University students and two alum talk about when, why and how they decided to reveal their full selves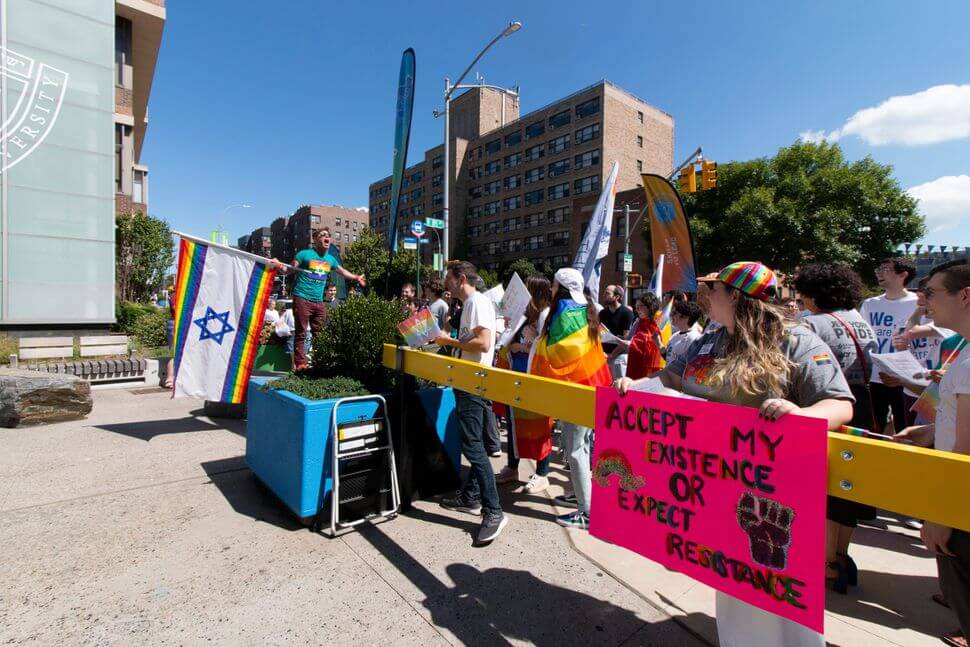 Queer students at Yeshiva University, Modern Orthodoxy's flagship institution of higher education, often describe it as an uncomfortable place. Many say they have heard homophobic slurs on its campus in upper  Manhattan. And the university has long denied recognition to the Pride Alliance, an LGBTQ student group, prompting members and alumni to file a lawsuit last year alleging discrimination.. 
On Monday, a state Supreme Court judge ruled that YU — which is officially nonsectarian and receives public funding — had violated New York City's human rights law by refusing to give the Pride Alliance the rights and privileges afforded to other student organizations.
Queer students are celebrating the decision, which came in the last week of Pride Month, and hoping it will embolden more of their classmates to come out. Here are four coming-out stories, from two current YU students and two recent graduates, lightly edited for clarity and length. Three of the authors contributed on the condition they not be fully identified, for fear of repercussions in their families and communities.
Manny, 21, Class of 2025, Major: undecided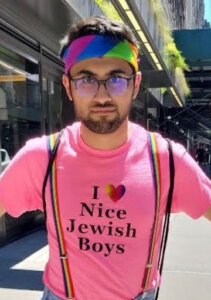 I didn't come to terms with my sexuality until a week before this most recent Purim. I've known I was attracted to guys since middle school, growing up in New Jersey, but I never considered myself gay because in my mind, coming out was not an option. I love living the life of an Orthodox Jew, and I believed that I would have to give that up if I wanted to accept my gay identity. 
But on a Thursday night a week before Purim, something changed. I don't know exactly what triggered it, but for some reason I found myself sitting alone in my room and finally admitting to myself that I was gay. I figured that I would need to address my sexuality at some point, and it would be best to do that before I made myself marry a woman and have children. I knew that I was going to be at one of my closest friend's houses for Purim, and set that as the date when I would come out for the first time. 
I remember feeling different the next morning. I had not told my family yet,  but had accepted myself, and I felt a level of comfort that I'd never felt before. 
On Purim night, a week later, I went out with some friends to a party. They discussed their plans to hook up with girls and I panicked. I was not ready to come out right then,  so I immediately called an Uber to go back to my friend's house while everyone else stayed behind at the party.
The next day I told my friend I had something to tell him, and he asked if it had something to do with what happened the night before. I said yes, and tried to say it: "I'm gay." But when I opened my mouth, no words came out. I wasn't worried about how he would react, but I was hit with the realization that once I told him, it would be real. I would have shared a secret that I was too afraid to say out loud even to myself for close to 10 years. 
He was so patient, and he later told me that he suspected I was gay when he noticed how hard it was for me to say what I wanted to say. He didn't rush me though, and I love him for it. 
After a few minutes, I finally managed to stammer, "I'm— UGH! I'm… gay." When I got the words out, I felt as if my lungs had gotten air after holding a burdensome breath for a decade. When I told him that he was the first person I shared my true identity with, he gave me a big hug and told me how happy he was for me that I was taking this first step to living a better and more honest life.
Over the next week, I came out to each of my family members one at a time, along with one or two of my closest friends. Everyone was so supportive, and I decided to keep my momentum going. 
By Pesach, I was fully out. It was an intense time, coming out so frequently and so quickly, but I was ready to be out, so I thought of it like ripping off a Band-Aid.
Zippy Spanjer, 26, Class of 2021, Major: biology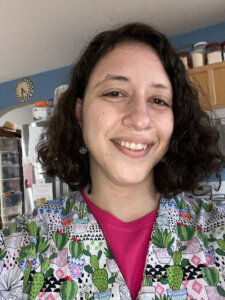 It was Pesach 2019, and I was 23. I had figured out that I was pansexual in December, and this was the second time I'd been home since then.
I was hosting a friend from my Modern Orthodox high school, and I figured she should know I was queer since we'd be sharing a room. I asked her if we could talk, and she said she had something to tell me, too. I let her go first. 
"I'm pretty sure I'm a lesbian," she said, and all I could do was laugh. 
"I was planning on telling you that I'm pan," I said, and she started laughing, too. 
I hadn't realized how afraid I was that she would react badly until she didn't. I was so relieved.
G.L. 22, Class of 2021. Major: Psychology
Coming out was terrifying. I thought I would lose my family support, religious community, and everything that felt safe and comfortable about my life. 
I never thought I would be able to risk this loss, but like most queer people, I hit a point where being closeted had intensely detrimental effects on my mental health, and I knew I needed to live my authentic life, even at the risk of losing everything. 
While I knew my friends would ultimately be supportive, I couldn't say that for my Yeshivish-leaning family. Despite sharing my identity with my parents early on in my coming-out journey, I didn't come out to my grandparents until years later. 
I spent years crying after every interaction with my grandparents, wondering if they would still want to spend time with me if they knew the real me. For years, I lived with this burden, yet when I finally came out to my grandparents it wasn't so bad. They knew all the right things to say, almost as if they were prepped in a "how to respond when your granddaughter comes out" class. 
They told me that they loved me, they were happy for me, and that they needed some time to process. I wasn't disowned, I wasn't yelled at, and I didn't end up losing them as  I had initially feared. I wouldn't wish the pain and fear of being cut off from a family you love on anyone. But, in my case, I spent so many years afraid, when I could have been enjoying a complete relationship with my grandparents. 
Anonymous, 20, Class of 2024. Major: English literature 
I was born and raised in an Orthodox community in Brooklyn. And when I was 14 years old, I realized that I was attracted to women. Coming from a traditionally hetero-normative family made that reality a terrifying one to accept. I could not help but think that something was wrong with me, especially since I was exposed to homophobic rhetoric my whole life. 
It was the summer before I started high school; I stayed up late at night to watch reruns of TV shows I cared very little about, but it was enough to distract me from my thoughts about my sexuality. So many of the actresses I saw were beautiful, and I realized that I felt for them what I typically felt for the boys I had petty crushes on. It was enough to agitate me, so I thought the best course of action to take was to talk to my mother. Not an "I need to confess to you" kind of talk, but more of a, "please tell me that this is normal or that I'm normal." 
When I told her the words "mom, I think I'm gay," she laughed at me. "You can't be gay," she chuckled with her thick Russian accent. "You like boys too much." I guess at the time, neither of us had considered bisexuality as a real option, and I never blamed her. My mother is an immigrant boomer and was confused by my generation's "newfangled" terms.
After a while, she became supportive of my identity because she realized how important it was for me to feel comfortable with myself. I am still not out to my father. 
When I met my former girlfriend, my mother was the first person I told. She still gets a flicker of hope in her eyes when I tell her I am interested in a guy. Funnily enough, to my Soviet-born mother, being queer is likened to intermarriage for other American Jewish moms. Her first question regarding a partner of mine would be, "are you dating a boy?" instead of "are you dating a Jew?"
Over time, my mother has come to accept and understand my identity more. When the two of us went on a walk a few Shabbats ago and saw a rainbow strike the sky, I jokingly said to her, "look, Mama. It's a rainbow! Wish me a happy Pride Month," she looked at me,and adorably, wished me a happy Pride Month.  
Now that I live on campus and am fully open about my identity there, I attend drop-in sessions at the nonprofit Jewish Queer Youth, which offers amazing resources and hosts gatherings for people like me. I also tell people who are struggling to find an open and accepting LGBTQ space to visit The Trevor Project. 
Are you queer, Orthodox and want to share your story? Email [email protected]. The Forward will respect requests to remain anonymous.