News
Security director: Suspect in July 4 Highland Park shooting was 'sizing up' synagogue
Suspect visited Chabad synagogue during Passover, according to volunteer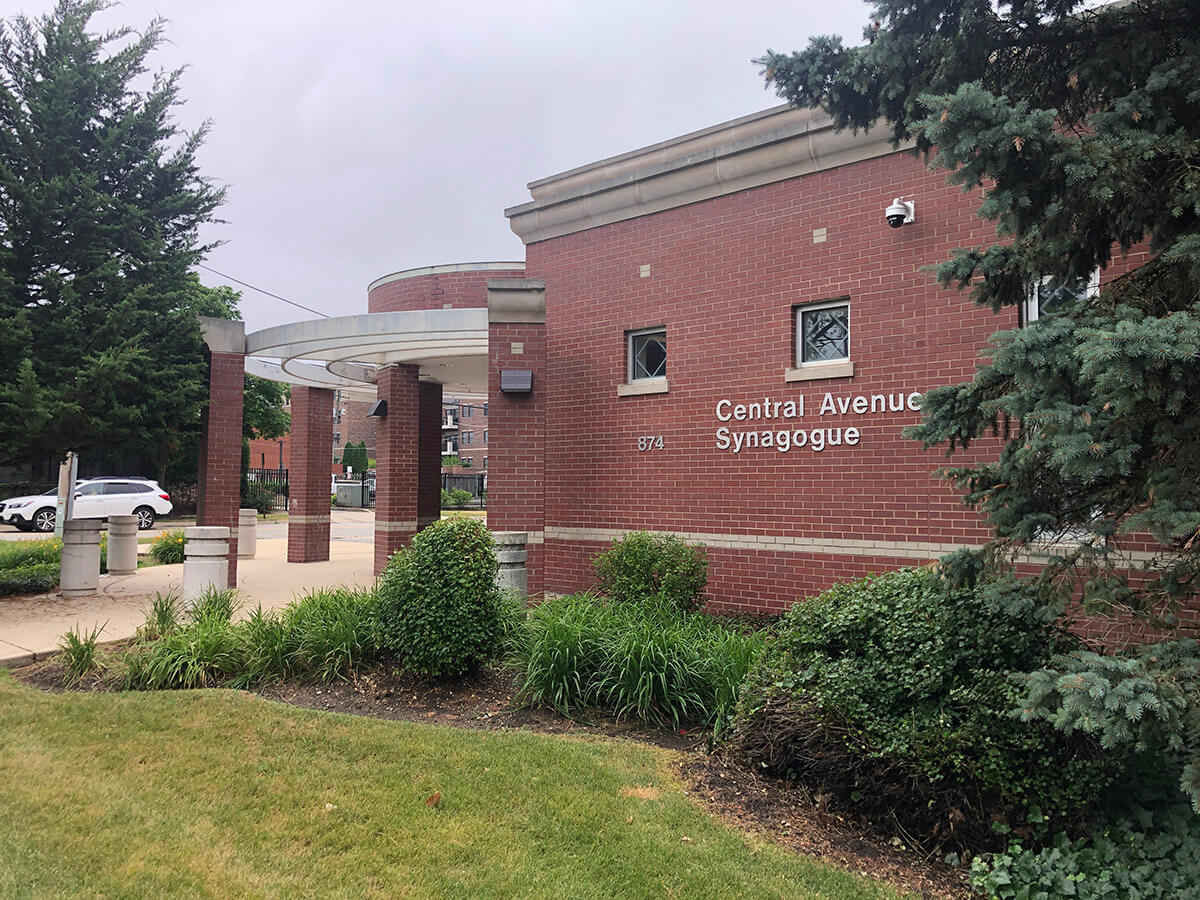 This story has been updated to reflect new information about the number of casualties in the Highland Park mass shooting.
The suspect in the deadly Fourth of July mass shooting in Highland Park, Illinois, paid an alarming visit to the city's Chabad synagogue during Passover, said the congregation's volunteer security director.
"He was definitely sizing up the synagogue," Martin Blumenthal said Tuesday in an interview.
Robert E. Crimo III, whom police apprehended Monday evening and have described as both a "suspect" and "person of interest" in the shooting, showed up at Central Avenue Synagogue on the last day of Passover this year.
He stood out from the typical Chabad visitor.
Crimo was wearing all black clothes "in the goth style," according to Blumenthal, including black gloves. 
He was also wearing a knapsack, which Blumenthal, after going over to introduce himself, squeezed to check for weapons. He didn't feel any.
"He said his name was Bobby and he lived in the neighborhood," Blumenthal said, adding, "I watched him the whole time."
After sitting in the sanctuary for about 45 minutes, Crimo, who is 21, left by bike, according to Blumenthal.
The Times of Israel Tuesday reported that the synagogue's rabbi, Yosef Schanowitz, also said that Crimo had visited his synagogue during Passover.
Authorities have not yet attributed a motive to the shooting that killed seven and injured dozens at a Fourth of July parade. Highland Park has a significant Jewish population and is home to several other synagogues and Jewish institutions. 
Five of the seven people killed in the shooting were Jewish or part of Jewish families: Jacki Sundheim, 63, who coordinated events and used to teach preschool at North Shore Congregation Israel, a Reform synagogue in nearby Glencoe; Stephen Straus, 88; Irina McCarthy, 35, a Jewish Russian emigre, and her husband, Kevin, 37; and Katherine Goldstein, 64, who grew up Catholic but married into a Jewish family.
Those close to the incident said there may be other Jewish victims among the dead. The other victims were Nicholas Toledo, 73, a grandfather who arrived in the U.S. from Mexico in the 1980s and spent his last days fishing and swimming with family, and Eduardo Uvaldo, 69, a grandfather who came to the U.S. from Mexico at age 15 and had been married for 50 years.
Though Blumenthal believed Crimo was scoping out the synagogue — which he estimated had 125 people there that day — he did not check the man's ID or report the incident to police. He said to the best of his knowledge Crimo had not broken any laws by coming into the synagogue, and that he had felt he had handled the situation appropriately.
"I profiled him. I knew what he was up to," said Blumenthal. "But he didn't cause a disturbance or anything. So I was just watching him."
The synagogue, which sits on Monday's Fourth of July parade route, Central Avenue, just a few blocks from the site of Monday's carnage, hires an armed off-duty police officer to protect the congregation on Shabbat and holidays, Schanowitz said in an interview. He also said there are armed people in the synagogue with a license to carry. Blumenthal declined to say whether he was armed when Crimo visited. 
Blumenthal, who has been attending Central Avenue Synagogue since he came to town in 1985, was one of countless Highland Park residents who knew someone affected by the shooting.
He said the sister of a childhood friend had a graze wound, and her niece was in the hospital with a wounded leg.
In spite of the Passover incident, which Blumenthal said he reported to authorities as soon as he saw Crimo's picture on the news, he did not want to speculate on the motive of the shooter. 
A 2019 mass shooting at Chabad of Poway, a synagogue near San Diego, which killed a congregant and injured three others, also occurred on the last day of Passover.