News
How the Highland Park shooter destroyed a Russian Jewish family's American dream
Irina McCarthy, a Jewish Russian emigre, was killed along with her husband, Kevin. They leave behind two-year-old Aiden.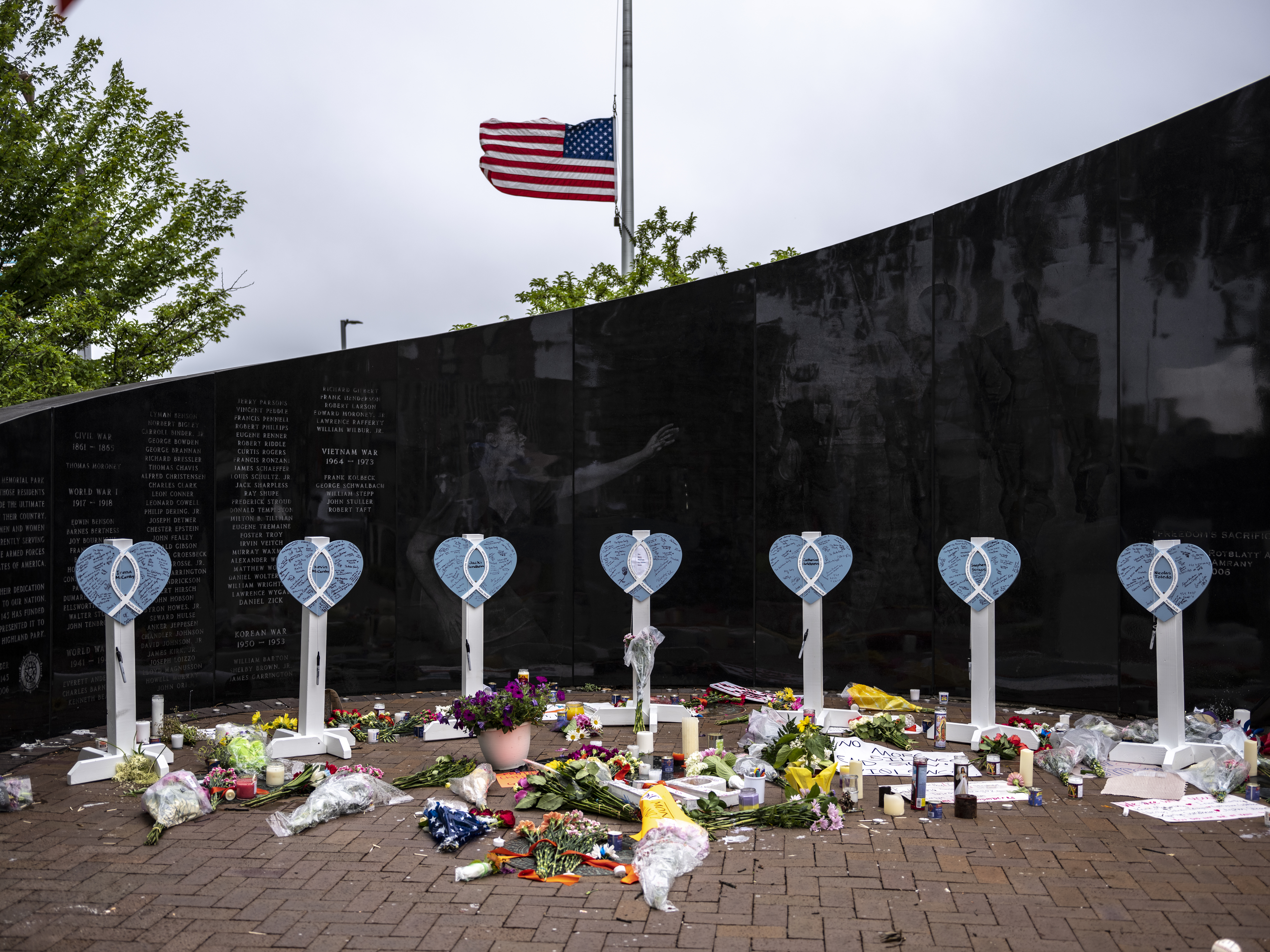 Irina McCarthy was living the American dream.
Born in Moscow, she immigrated to the Chicago area at age 2 with her parents, Michael and Nina Levberg, who — like many so many other Soviet-era emigres — sought a better life in the U.S.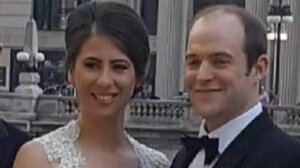 Then Irina Levberg, she graduated from DePaul University, got a job in digital marketing and married Kevin McCarthy. The couple lived in the bucolic suburb of Highland Park, two years ago welcomed Aiden, and were planning on having a second child, Michael Levberg told the Chicago Sun-Times.
They brought Aiden to Highland Park's Fourth of July parade. And in a blaze of gunfire, Irina, 35, was killed during the annual celebration, as was her husband.
Including Irina McCarthy, five of the seven people killed were Jewish or part of Jewish families. Authorities say they do not have any indication that the shooter, Robert E. Crimo III, who lived in the area and confessed Wednesday afternoon, was motivated by bigotry against any particular racial or religious group.
Kevin McCarthy, 37, reportedly died while shielding Aiden with his body. A stranger to the boy, Lauren Silva, found Aiden, bloodied and alone, and held him as he asked about his parents.
A neighbor, Adrienne Rosenblatt — who had earlier helped Aiden overcome his fear of her dog, she told The New York Times — saw a photo of him online and alerted his grandparents, who have been involved with a local Chabad in the past.
When they picked the boy up from the police station Monday evening, Aiden asked, "Are Mommy and Daddy coming soon?" Michael Levberg, also known as Misha, told the Chicago Sun-Times. "He doesn't understand."
Aiden is now "in the unthinkable position; to grow up without his parents," wrote Irina Colon, a relative, on a GoFundMe page she created to support Aiden and his grandparents, who will care for the toddler.
Irina McCarthy's childhood friend, Angela Vella, described her as fun, personable and "somewhat of a tomboy."
"She definitely had her own style, which I admired," Vella told NPR.
She earned a bachelor of science in finance from DePaul in 2009, according to a spokesperson for the school. She met her husband, who earned the same degree two years later and worked for a gene therapy startup, through her job in digital marketing in the pharmaceutical industry, her father said. They got married about five years ago, he told the Chicago Tribune.
As of Wednesday afternoon, more than $2.5 million has been raised to assist her son and her parents as they "embark on this unexpected journey," according to the GoFundMe page.
"Aiden will be cared for by his loving family and he will have a long road ahead to heal, find stability, and ultimately navigate life as an orphan," the page continues. "He is surrounded by a community of friends and extended family that will embrace him with love, and any means available to ensure he has everything he needs as he grows."
Days after the shooting, Aiden continues to ask for his parents. "How do you tell a boy that Mommy and Daddy are in heaven now?" Rosenblatt said to WLS-TV, an ABC affiliate in Chicago.
His grandparents, too, must grapple with the loss. Irina, an only child, "was the love of my life," Michael Levberg said. "She was everything."