News
'The nicest person I've ever met': Friends and family remember Katherine Goldstein, lost in Highland Park shooting
Goldstein, 64, was an avid bird-watcher, devoted mother and adventurous traveler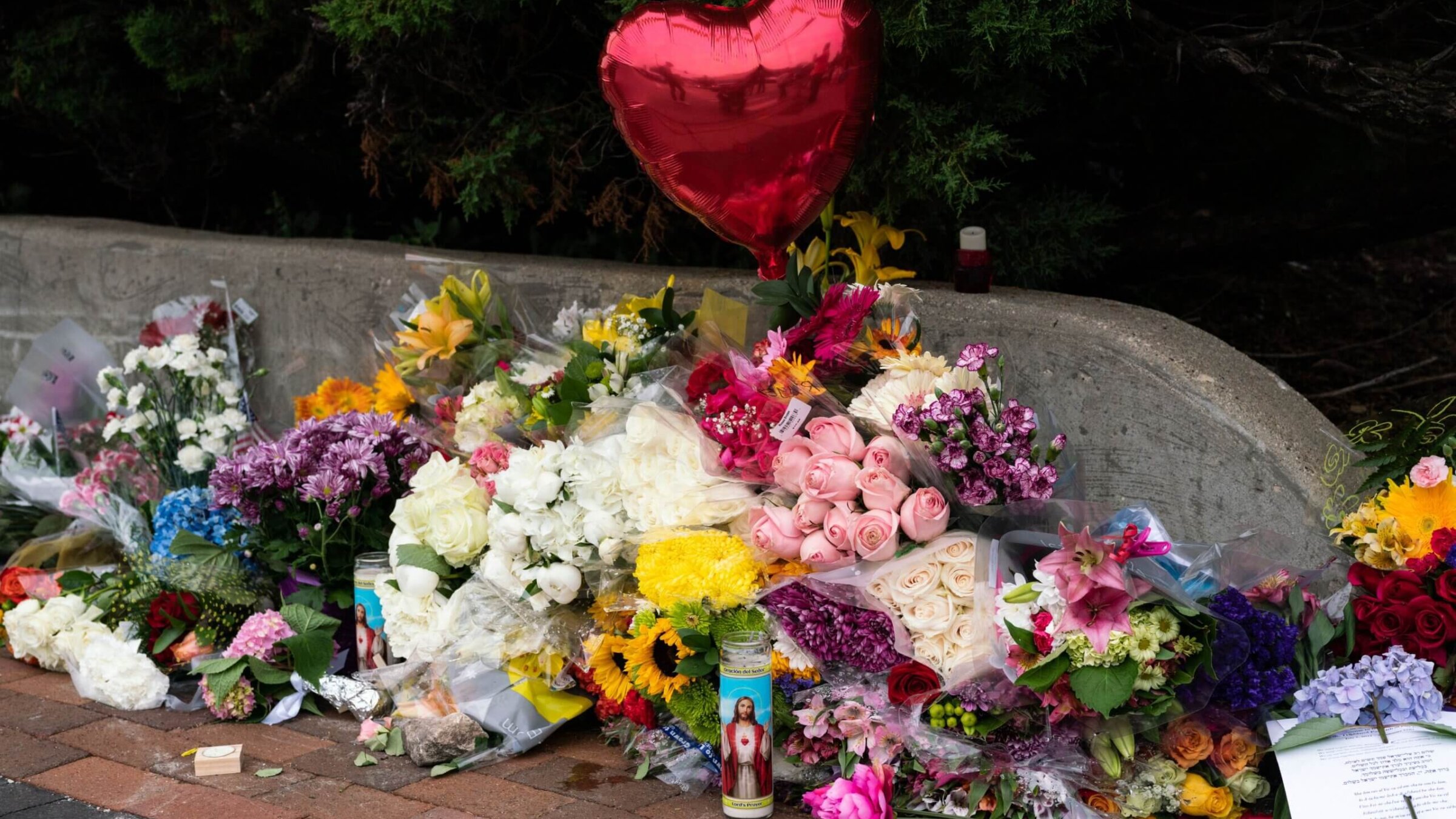 Katherine Goldstein was an avid bird-watcher, and often went on bird-watching trips with her husband, Craig. In March, he posted a picture on Facebook of the couple wearing masks on a plane, on their way to Panama.
"This time," he wrote, "I'm joined by my favorite traveling companion. (Actually, it's a three-way tie for first place. Our daughters couldn't join us. All other previous and future travel partners are tied for a close second place.)"
On Monday, Katherine Goldstein took the older of those two daughters, Cassie, to the July 4 parade in their northern Chicago suburb, Highland Park. She was grieving the recent death of her mother, and saw the parade, a beloved local ritual, as an opportunity to get out of the house.
She waved to every float that passed by, Cassie later said.
And then they heard gunshots.
Mother and daughter both ran. "He shot her in the chest and she fell down, and I knew she was dead," Cassie told NBC News, her eyes cast down. "I told her that I loved her but I couldn't stop because he was still shooting."
Goldstein, 64, was one of seven people killed in the mass shooting. Dozens were injured.
"She was just a good mom. I got to have 22 years with the best mom in the world," Cassie said.
Katherine Goldstein was looking to get out of the house and have some fun at the parade, her daughter, Cassie Goldstein, said.

"I got to have 22 years with the best mom in the world. ... I did everything with her. She was my best friend." pic.twitter.com/LSq9YOQn3f

— NBC News (@NBCNews) July 6, 2022
The day before Goldstein was killed, she and Cassie had spent the day together. They visited a botanical garden, went to Dairy Queen and watched a movie.
Goldstein had grown up Catholic, but she and her husband raised their family in the Jewish community. Cassie and her sister, Alana, became bat mitzvahs, attended Hebrew school and celebrated Jewish holidays.
Goldstein loved nothing more than her family, being outdoors and traveling. In pictures posted to her social media accounts, she was always smiling. In her last post on June 11, she sat between Cassie and Alana at her birthday dinner.
"Lovely birthday dinner at Froggy's in Highwood with my two favorite children," she wrote.
Craig Goldstein told The New York Times that even during their wildest bird-watching adventures, his wife never complained and "was always along for the ride." After the two of them got married in 1998, he said, she dedicated herself to being a mother.
Alana, the younger daughter, spoke to the Times of fond memories of playing board games with her mom, including Bananagrams.
Goldstein's family requested that donations in her memory be made to a GoFundMe for all victims of the Highland Park shooting.
Sara Mouscher, a friend of Cassie's from their high school marching band, said that whenever she went over to Cassie's house for sleepovers, she was greeted by Goldstein's warm smile at the door, homemade pancakes in the morning and a serenade on the piano.
"She was just the nicest person I've ever met," Mouscher said.
Mouscher mentioned that Goldstein's mother-in-law had stayed with the family for a time. Goldstein, she said, was a committed caregiver —  exemplifying the extent of her love and care for those around her.
Mouscher said she worries that the victims' personalities might be overlooked amid news of the tragedy, and she wants to make sure Goldstein is remembered for the selfless, caring and adventure-loving individual that she was.
"She was such an incredible person," Mouscher said. " I will always remember her smile."