News
Jewish congressman from Highland Park is 'holding on to the anger' to act on gun control
Brad Schneider, a moderate Democrat from Ilinois, said he's 'hopeful' that members of Congress will join forces to ban assault weapons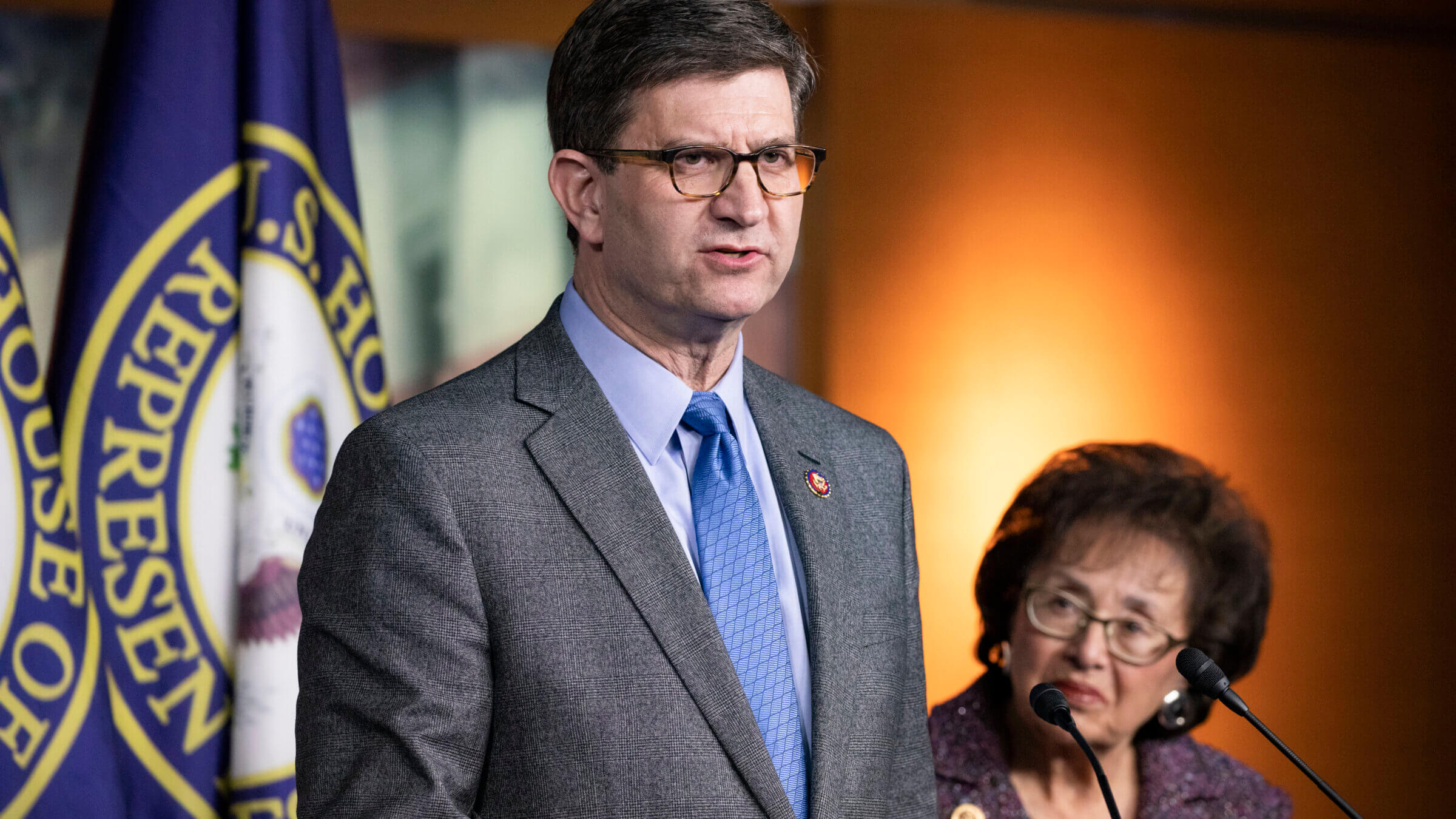 Rep. Brad Schneider, a Jewish Democrat who represents Highland Park, the Chicago suburb where a mass shooter killed seven people on July 4, said in an interview that he's "holding on to the anger" and shock he feels over the incident and will use it to push for gun control in Congress.
Highland Park is home to a significant Jewish population. Those killed include four Jews. Authorities said they do not have any indication that Robert E. Crimo III, who lived in the area and confessed Wednesday afternoon, was motivated by bigotry against any particular racial or religious group.  
"My heart is breaking to see this community suffer like so many communities across America as a result of mass shootings," Schneider said. 
The four-term congressman, who is a member of the House Problem Solvers Caucus, said that as he grieves with the community, he is "hopeful" that Republicans and Democrats will join forces to pass gun control legislation. He described assault rifles, which were used in the Highland Park and other recent mass shootings, as "weapons of war that don't belong on our streets." 
"We need to do more," he added, "we need to address the underlying issue at core – which is the issue of guns." 
Schneider, who recently relocated to Highland Park from neighboring Deerfield, said he did not personally know the victims — Nicolas Toledo-Zaragoza, 78; Eduardo Uvaldo, 69; Katherine Goldstein, 64; Irina McCarthy, 35; Kevin McCarthy, 37; Jacki Sundheim, 63; and Stephen Straus, 88. He described the Jewish community north of Chicago as very diverse and tightknit. "We are all one degree of separation of the victims," he said. 
He added that his 27-year-old son, who now lives in California, called him up "sobbing" the moment he heard the news of the shooting because he knew the community growing up. Years ago, Schneider's district office was in the plaza where the shooting occurred.