Sports
'You grab ahold of your people': Former MLB star Ian Kinsler leads a new team in Israel
The four-time All Star and member of the 2018 World Series champion Boston Red Sox will manage Team Israel in the 2023 World Baseball Classic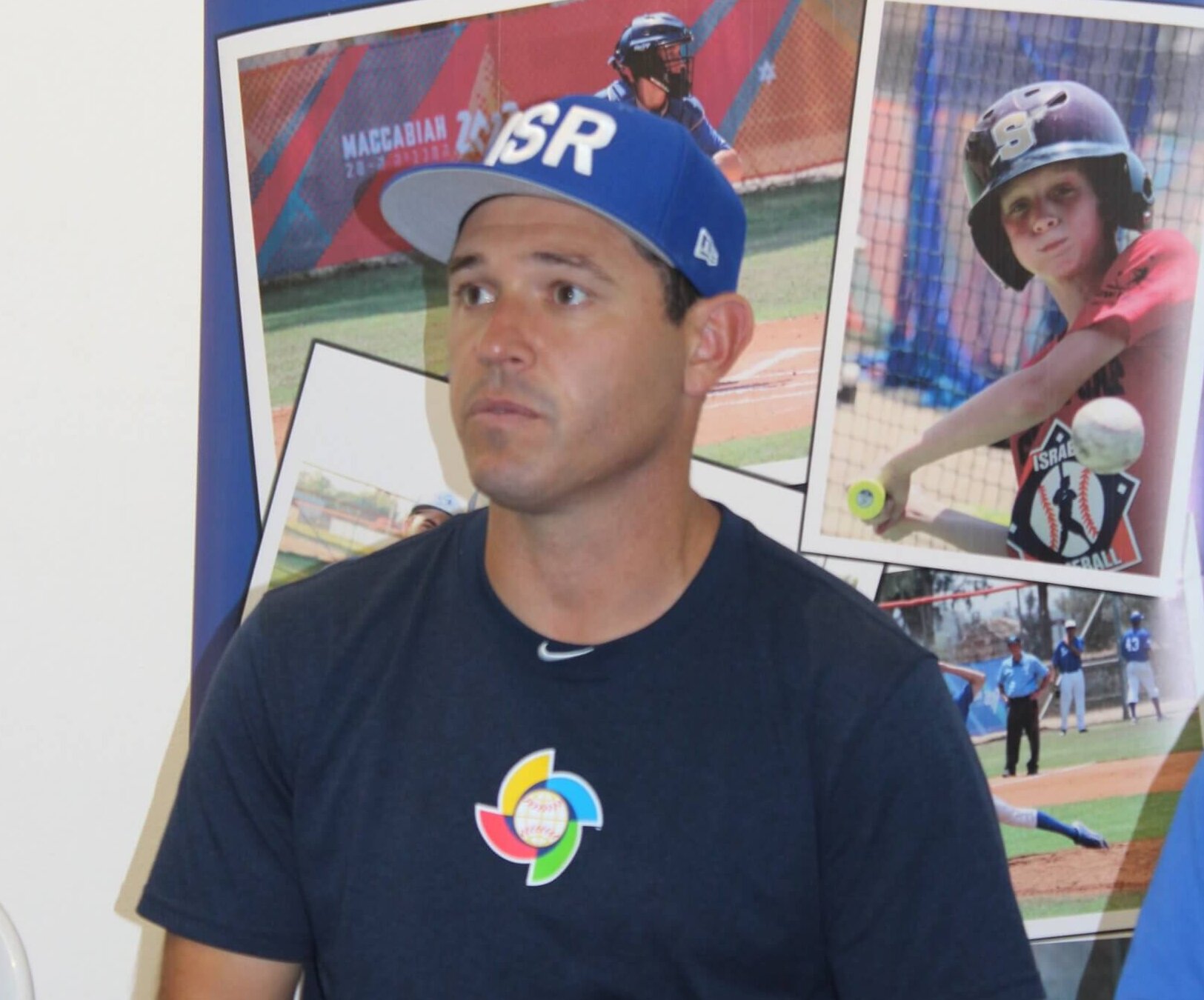 RAANANA, Israel – For the last game of the 2017 season, Detroit Tigers manager Brad Ausmus assigned his second baseman, Ian Kinsler, to take over for him. Kinsler jumped at the opportunity to lead. The unconventional move gave the player his first shot as a manager.
"Brad was trying to pass on the torch then," Kinsler said on a visit to a baseball field here in mid-July.
The Tucson-raised Kinsler is once again a manager — this time for Israel.
A four-time All Star, two-time Gold Glove winner, and member of the 2018 World Series champion Boston Red Sox, Kinsler was one of  Major League Baseball's top players during a 14-year career running through 2019. He now follows Ausmus — who, like Kinsler, is Jewish — by managing Israel's team at the World Baseball Classic, among the sport's top international tournaments.
Kinsler, 40, is now preparing to lead a squad that will likely be heavy with American Jewish players.
This is the second trip to Israel for  Kinsler, who now lives in Texas. He came in early 2020 to complete paperwork to become a citizen so that he could play for Israel in the 2021 Olympics in Tokyo.
The visits forge a connection, "to my heritage, my past, my father's side of the family," Kinsler said during a break from watching the Israeli and American baseball teams compete in the Maccabiah Games last week. The field was newly dedicated in memory of Ezra Schwartz, an aspiring baseball player from Sharon, Massachusetts, killed in a 2015 terrorist attack.
"To come to Israel, to come to Jerusalem, to see everything here that's still standing, to touch it and feel it — it definitely brings out the emotions that [I] never experienced before. Every year, those feelings get a little bit deeper, a little bit stronger," he said.
"You grab ahold of your people and you hold tight."
Kinsler's parents, wife and two children came with him on the trip, which was arranged by the Israel Association of Baseball. They toured Jerusalem and the Galilee, visited residents of communities hit by Gaza-launched rockets and attended the Maccabiah's opening ceremony, where Kinsler was a torch-bearer.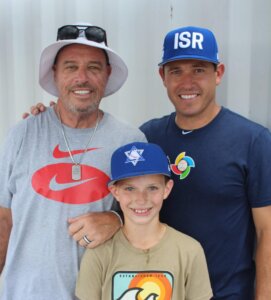 The eating was good too.
"I love the food here," Kinsler said. "There's nothing better than eating some of the pita with all of the options. Breakfast, lunch or dinner, I'm all in."
'Intense'
As for Kinsler's managerial style, his father, Howard Kinsler, said the players on Team Israel should expect grit and seriousness — and high expectations.
"He was one of the most intense baseball players on the field," Howard Kinsler said. "He'll realize that not everyone has what he has. It's going to be interesting to see how he [handles] that."
Kinsler's youth and commitment to the sport made him an attractive candidate for manager, said IAB President Jordy Alter.
"We wanted somebody with a major-league feel,' Alter said. "We got to see he's a very focused individual. Everything is done with thought. He's a serious guy. He's an analyst, as far as I'm concerned. He's very, very focused on professionalism."
The American immigrants like Alter who oversee Israel's baseball program got to know Kinsler after luring him out of retirement to play in Tokyo. In 2017, Kinsler played for the U.S. team that won the WBC championship.
That year, defying expectations, Israel broke through with a sixth-place finish. Kinsler said he and his American teammates "were all paying attention" as Israel advanced in the tournament and "made a huge impact on the world of baseball."
Recruiting
That performance, and its presence at the Tokyo Olympics, has drawn attention from Jewish major leaguers. Kinsler announced here that San Francisco Giants outfielder Joc Pederson committed to play for the WBC club. Pederson is recruiting other Jewish major leaguers, Kinsler said.
A strong squad is needed to emerge from a group that includes powerhouse teams from the Dominican Republic, Puerto Rico and Venezuela.
Kinsler is now assembling a coaching staff and will "put together the most competitive roster we can," he said.
Pederson is noteworthy as the first active MLB player ever to compete for Team Israel. Several former major leaguers, along with minor leaguers, collegians and a sprinkling of sabras, represented Israel at previous WBCs and in Tokyo.
Matan Sachs, a 16-year-old outfielder from Modiin who attended Kinsler's hour-long clinic and conversation with the American, Canadian and Israeli Maccabiah baseball teams, figures that Kinsler can draw top Jewish major leaguers.
"His name can bring other stars, like Alex Bregman and Max Fried," he said, citing the Houston Astros third baseman and the Atlanta Braves pitcher.
Fried has been among baseball's best starters this season and was selected for last week's All-Star Game in Los Angeles.
Ausmus and Kinsler, in Detroit together from 2014 to 2017, were a rarity in MLB history as a Jewish manager-and-player combination.
In his first managerial experience, Ausmus, a longtime major league catcher, guided Team Israel in its 2012 WBC debut, falling in the qualifying round. 
Since taking the WBC job, Kinsler said, he's consulted with Ausmus, a coach for the Oakland Athletics, and Gabe Kapler, who worked with Ausmus on the 2012 team and is Pederson's manager with the Giants.
Said Kinsler: "You try to put the right people around you."