News
Puerto Rico's synagogues prepare for Rosh Hashanah in the wake of Hurricane Fiona
It might be a bit warm during services at Temple Beth Shalom, where storm damage compromised its generator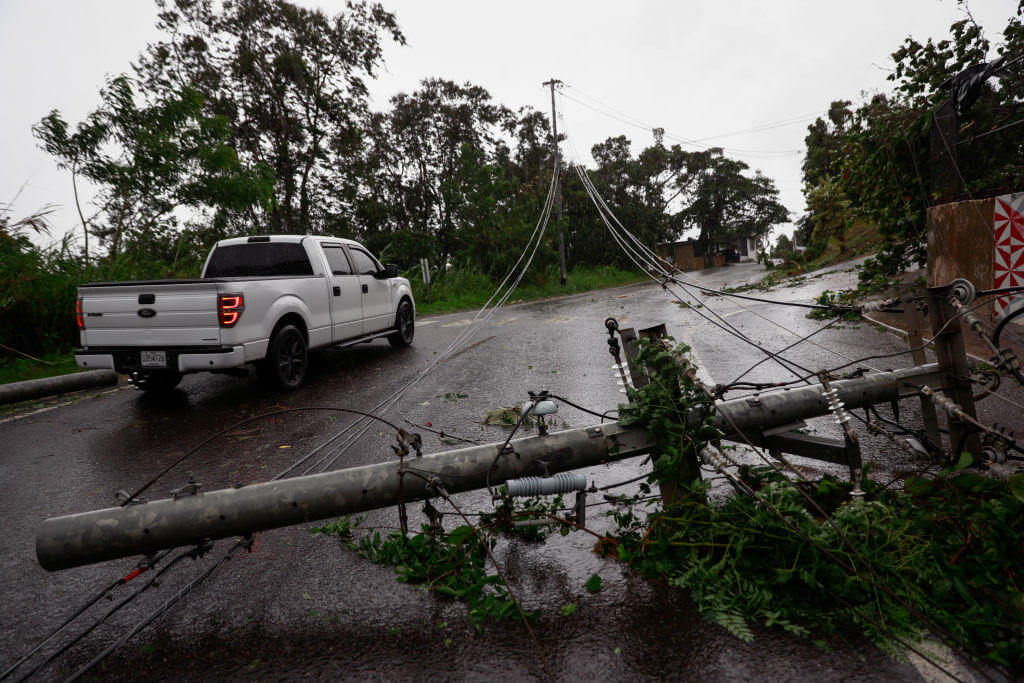 Hurricane Fiona, which hit Puerto Rico over the weekend, left synagogues without water or power in the days leading up to the High Holidays. But leaders of the island's Jewish community said their back-up plans seems to be working, and expect the usual crowds at Rosh Hashanah.
The Reform, Conservative and Chabad synagogues on the island, and the Jewish Community Center, are in the San Juan area, which sustained relatively little damage in the Category 3 storm. But the hurricane shut down Puerto Rico's electrical grid, and left most people without clean water. As may as eight people died in the storm and in the flooding that followed. While the Jewish community is safe, the storm brought challenges, said Diego Mendelbaum, director of the JCC and Shaare Zedek, Puerto Rico's Conservative shul.
Temple Beth Shalom, a Reform shul, sustained damage to its solar panels. They were supposed to power the synagogue's generator, which was installed after Hurricane Maria, the 2017 Category 5 hurricane that killed about 3,000 Puerto Ricans and devastated the island's economy.
"We decided that it was necessary to install an emergency power source. We went with a solar-powered generator with Tesla Powerwalls, which was designed to be able to keep us not reliant on the instability of the grid," Vevio Schnitzer, the administrator of Temple Beth Shalom, said. "And it's been working fine for the last five years. But in the moment of truth after the hurricane, it failed."
With temperatures this week in the high 80s and low 90s, Beth Shalom congregants are facing High Holiday services without air conditioning. Schnitzer said its approximately 80 families will gather, but even when the generator kicks in, they should still expect a warmer than usual sanctuary because its power falls short of what the grid supplies. "That means it's going to be a bit uncomfortable," he said. 
The generator at the JCC and Shaare Zedek, a Conservative synagogue which serves 125 families, is working. But it's very expensive to run and so gets turned off sometimes, said Mendelbaum. The Chabad of Puerto Rico, which serves about 120 families, also has a working generator. It's powering refrigerators that are keeping fresh thousands of dollars worth of food for holiday meals.The synagogue has not shut its doors in 24 years and will continue to remain open for services, said Rabbi Mendel Zarchi. Even during Hurricane Maria, Chabad still held Rosh Hashanah services, he said.
"We were open and it was catastrophic across the island," said Zarchi. "Miraculously, on the first morning, we had a minyan." He said Chabad has been able to contact nearly all its famillies, and that one lost its mango farm on the outskirts of San Juan in the floods.
About 2,000 Jews live in Puerto Rico, according to Mendelbaum. He said the Jewish community is part of a network that is supplying essentials to neighborhoods in the southwest part of the island, where hundreds of families are flooded out of their homes. Chabad is collecting diapers, medicine, flashlights, canned food and other staples for those in need.
Puerto Rico has struggled mightily after a series of disasters —  bankruptcies, population loss, economic turmoil and Zika," said Zarchi. "And an earthquake, historical earthquakes, historic hurricanes, but these are resilient people."