News
ADL will take over a Jewish investment fund to fight BDS
The JLens Investor Network promotes socially responsible investing in the Jewish community while aggressively advocating for Israel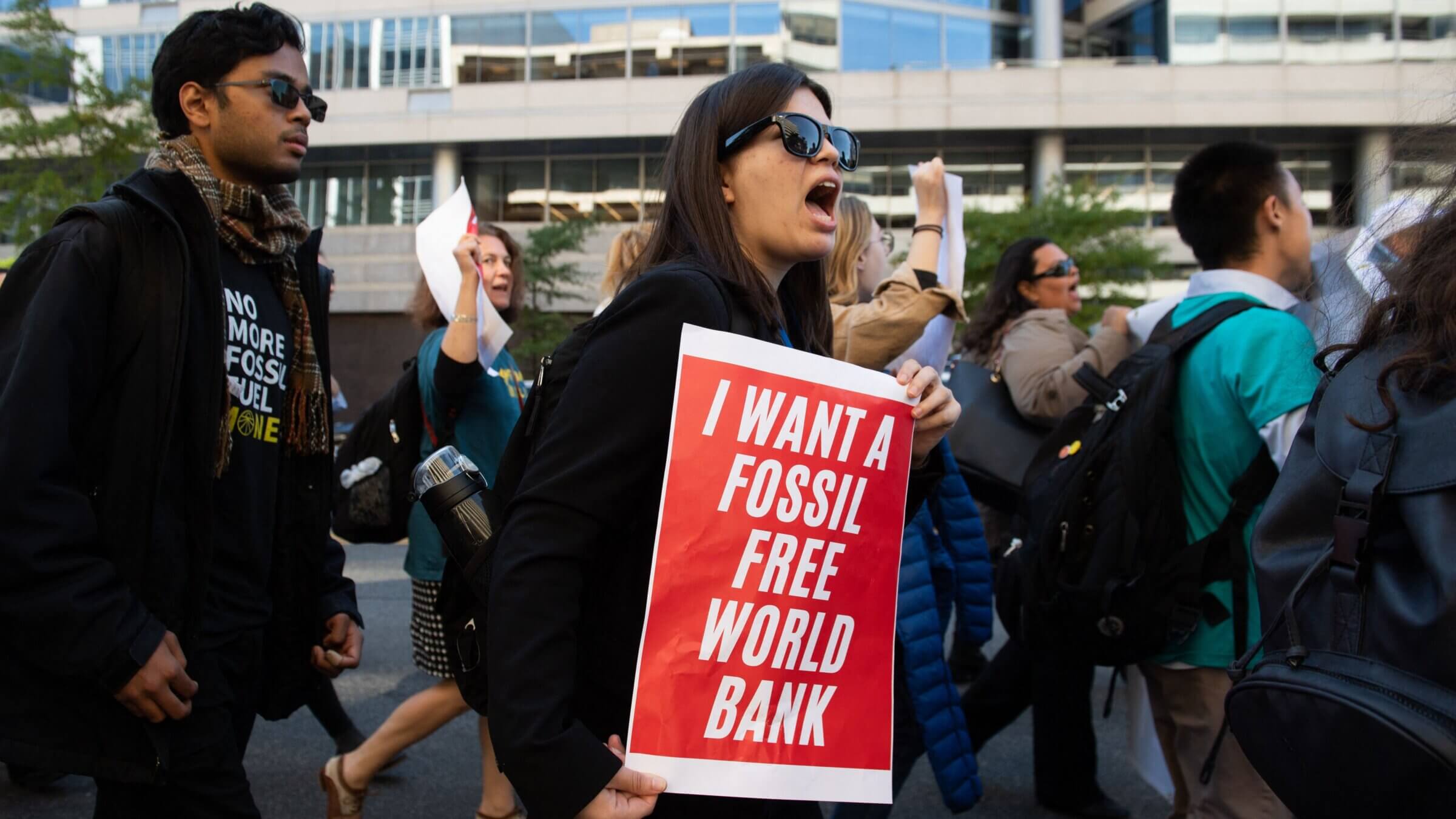 The Anti-Defamation League is acquiring JLens Investor Network, a nonprofit that offers socially conscious investment funds for Jewish organizations, to prevent concerns over Israeli human rights abuses from curtailing investments in the country.
Jewish establishment organizations including the ADL and JLens have recently spoken out against companies like Ben & Jerry's and Morningstar, the financial services giant, that they believe have held Israel to an unfair standard.
"It's time for the Jewish community to take a seat at the table to use our power as institutional investors to ensure corporations are aligned with our values, and don't fall for antisemitic pressures," Jonathan Greenblatt, the ADL's director, said in a statement.
Greenblatt said that "impact investing" — which considers environmental and social factors alongside financial returns — was "the latest frontier in the fight against antisemitism."
Impact investing, also known as ESG, which refers to environmental, social and governance investing, is a growing sector that encompasses more than $40 trillion in investments. Activists, including Jewish organizations like Dayenu, are increasingly seeking to convince investors that they should prioritize issues such as like climate change.
While Julie Hammerman, JLens founding director, said she created the organization to promote socially conscious investing within the Jewish community, the ADL press release announcing its acquisition focused primarily on JLens' ability to fight any investment decisions that would have a detrimental impact on Israel.
Hammerman said JLens, which manages nearly $200 million in assets for Jewish foundations and philanthropists, would continue to focus on its six priority areas: coexistence, social issues, workers rights, the environment, ethical business practices and support for Israel.
"We very much try to share our work pretty evenly across those six values," Hammerman said in an interview. "But obviously the BDS, the Israel delegitimization, the antisemitism, is a concern."
Protecting Israel
JLens takes an expansive view of BDS, which refers to the boycott movement targeting Israel. The official campaign calls for targeted boycotts of Israel with a list of demands that would effectively end the country's status as a Jewish state. But Hammerman has said her organization's priority is ensuring that companies invest in Israel.
"Our biggest concern is actually not divestment, but avoidance — companies avoiding future ties to Israel because it's too controversial," Hammerman told the Forward in 2016.
Companies that are active in Israel also often come under fire for seeking to make a distinction between their operations within the country's pre-1967 borders and inside the Israeli-occupied West Bank. JLens helped lead the campaign against Morningstar, a firm that rates companies for investors, after it acquired a socially responsible investment firm that had helped a European pension fund divest from Israeli banks that funded construction projects in West Bank settlements. The company protested that, on average, it rated Israeli companies as a stronger investment than non-Israeli companies.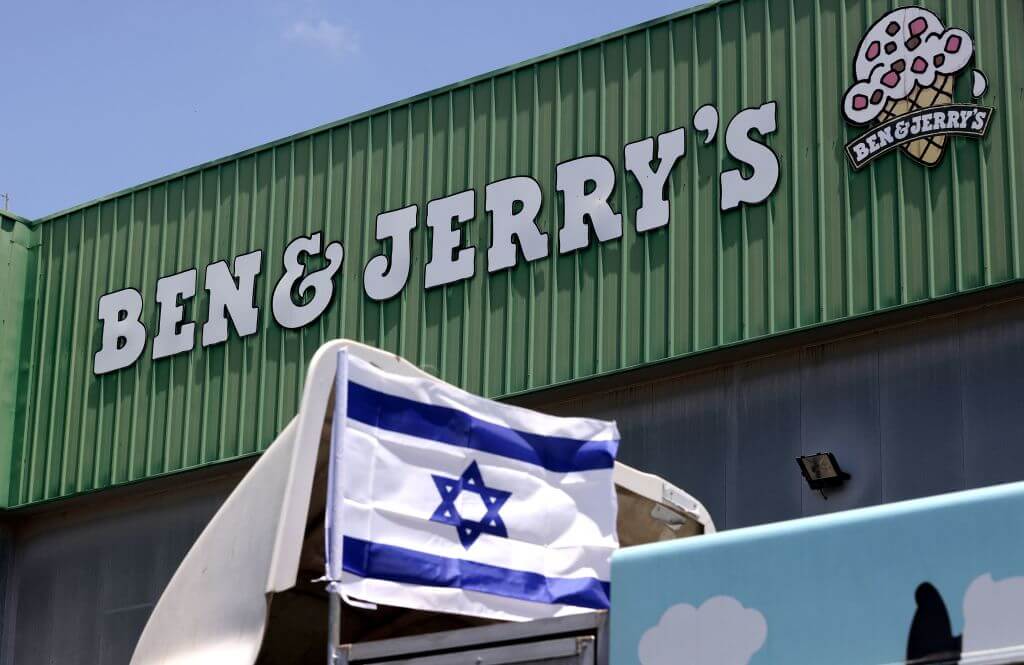 The ADL cited its work with Unilever, Ben & Jerry's parent company, to stop the ice cream company from ending sales in the West Bank while continuing to operate in Israel as an example of fighting antisemitism. It also cited its success in pressuring Airbnb, the lodging platform, to continue offering listings in Jewish settlements.
"What they're saying is you can't have ESG at all – because it risks Israeli companies being caught inside of it and that's intolerable – or you're going to have to reimagine ESG so it doesn't catch Israeli companies," Lara Friedman, president of the Foundation for Middle East Peace, which tracks advocacy aimed at Palestinian activism.
But Hammerman said companies and investors could be critical of Israel so long as they weren't using a double standard.
"Israel should be run through the same human rights lens as every other country and that's not the case right now," she said. "Israel is singled-out and isolated and focused on more than any other country."
A bigger platform
Scott Shay, a banker who has been active in the campaign against Morningstar, praised the incorporation of JLens into the ADL and said it would help major investors take Jewish concerns more seriously.
"It's easier for the ADL to get the attention of the Vanguards, Fidelities, State Streets of the world," said Shay, who is chairman of Signature Bank and represented UJA-Federation of New York in negotiations with Morningstar.
There has been mounting conservative pushback against impact investing, including a recent decision by Gov. Ron DeSantis to ban Florida's pension funds from using the strategy. But Shay said that the Jewish community should embrace values-based investments so long as it doesn't hurt Israel.
"ESG is important and critical," Shay said. "I don't think it should be infected or infiltrated with political agendas though — and that's what BDS proponents were trying to do," he said.
Hammerman said that JLens, which was founded in 2012, would continue to operate as a standalone entity under the ADL's umbrella. But she hopes that ADL will be able to expand the impact of its work. For example, Hammerman said that while JLens currently only works with large investors, it wants to create a fund that retail investors could buy into for as little as $1,000 and hopes that the ADL — which has more than $200 million in assets — can use its resources to launch such a product.
"There is no other values-based, or ESG, fund that is outwardly opposed to BDS and is combating antisemitism and investing through a Jewish lens," Hammerman said. "And that's a shame."
Several major Jewish organizations, including the American Jewish Committee and Jewish Federations of North America, submitted comments to the Securities and Exchange Commission this summer calling for regulations to prohibit anti-Israel bias in ESG investing. But beyond raising concerns over its potential to penalize Israel, they have generally maintained a neutral position on impact investing overall. 
Hammerman, though, took pains to emphasize that her organization did not just exist to advocate for Israel.
"I definitely want to make sure you know we're very pro-ESG," she said.