News
Prosecutors: Suspect in Los Angeles shootings threatened Jewish classmates at UCLA dental school
He also allegedly told police that he chose to shoot people because of their 'headgear,' a reference to yarmulkes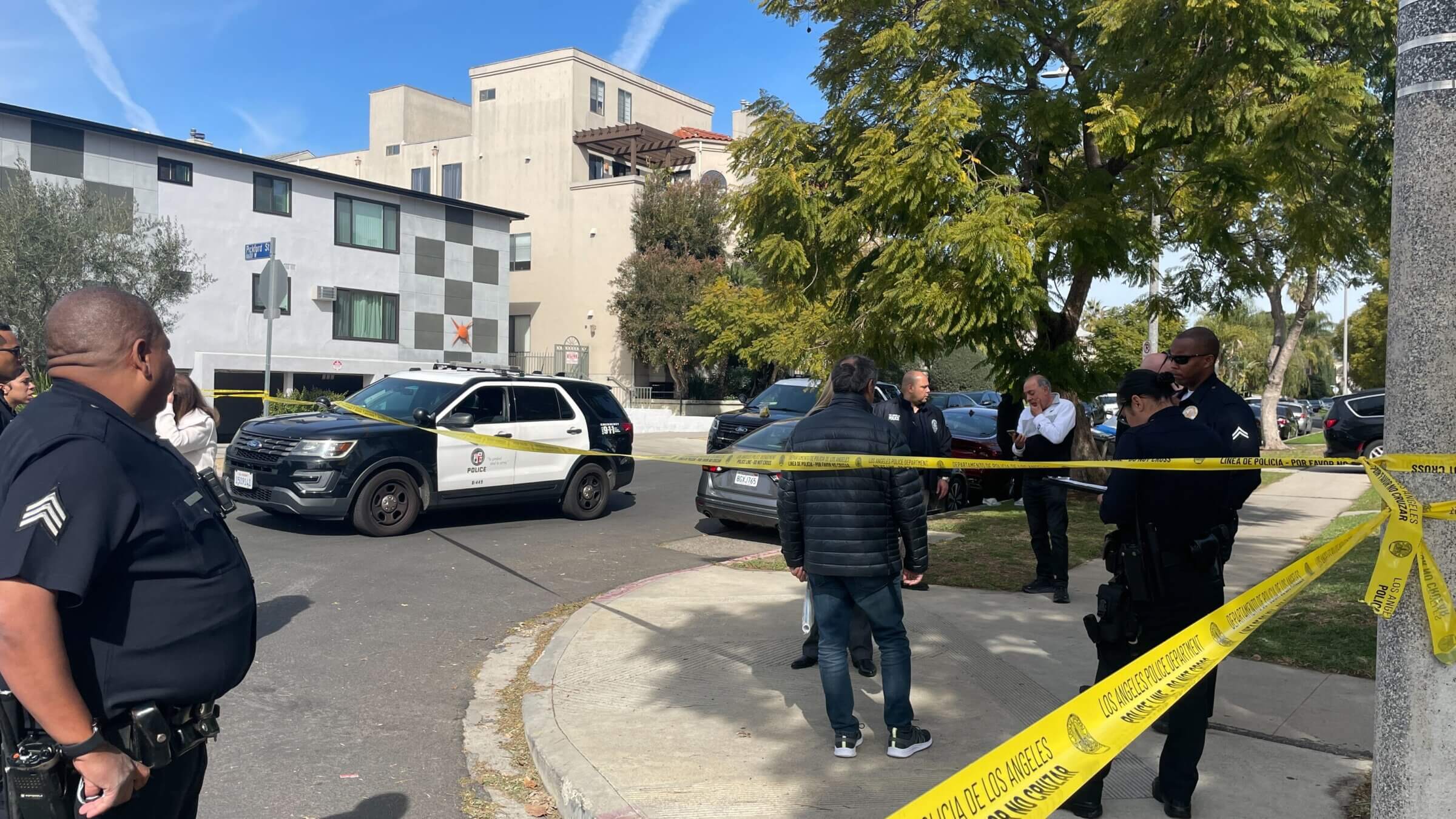 LOS ANGELES — The suspect arrested in a pair of shootings of Jewish men this week  sought out Jews for his attacks and months before texted threats to Jewish former dental school classmates, according to a federal complaint filed Friday.
Jaime Thanh Tran, 28, was arrested in Cathedral City, about 130 miles east of the Los Angeles neighborhood where prosecutors say he shot two Jewish men on consecutive days. He was in possession of a handgun and an "AK-style" rifle when he was found, authorities said.
Federal prosecutors charged Tran, formerly of Riverside, with two counts of hate crimes.
In spite of the arrests, the attacks spooked the neighborhood's Jews, who were thankful the attacker had not done more damage before he was caught.
"No one should think that this guy's behind bars, so we can let our guard down," said Jewish Federation of Los Angeles chief operating officer Ivan Wolkind in an interview. "But compared to some of the other incidents we've seen, this was not a well-planned attack that was designed to injure or kill as many Jews as possible. Had that been his aim, he likely would have been able to be more effective."
According to the criminal complaint, Tran told officers after his arrest that he had targeted the men, both of whom had recently left morning prayer services, "because of their headgear," a reference to yarmulkes, and that he found his targets by searching for a kosher market on Yelp. The shootings, which left both victims with minor injuries, took place a few blocks from each other.
The complaint also details a litany of antisemitic comments Tran allegedly made in mass emails to former classmates and text messages to Jewish peers at the UCLA School of Dentistry.
Between August and November of 2022, the complaint alleges, Tran harassed a former Jewish dental school classmate with a series of profanity-laced texts that included "Kill yourself you Jew" and "Someone is going to kill you, Jew."
Some of the texts Jaime Tran sent to a former classmate who was Jewish, according to court documents.

"Kill yourself you Jew."

Tran had an AK-47 on him when he was arrested. pic.twitter.com/sD8OCEO8qx

— Louis Keene (@thislouis) February 17, 2023
He allegedly also sent a mass email to former UCLA classmates blaming Jewish people for the coronavirus pandemic. 
Tran seemed to reserve his sharpest vitriol for Persian Jews, and included in one mass email a screenshot that called Iranian Jews "primitive" and "ugly." Between 20,000 and 30,000 Iranian American Jews live in the Los Angeles area, according to a recent census conducted by the Jewish Federation of Los Angeles.
Both of Tran's victims were Sephardic — Wednesday's victim Iranian, Thursday's an immigrant to the U.S. from France who fled rising antisemitism there.
"The fact that the shooter had previously expressed a specific hatred towards Persian Jews and targeted them specifically is especially shocking," said Sam Yebri, co-founder of a Los Angeles-based group that promotes civic engagement among Persian Jews. "But these incidents will only galvanize and strengthen the Persian Jewish community."
The FBI said law enforcement tracked Tran to Cathedral City, a resort town about a 15-minute drive from Palm Springs, by using geolocation data from his cell phone. Tran allegedly told officers he was homeless and had been living in his car for the last 12 to 14 months.
Shaken but undeterred
Just a few blocks north of where the shootings occurred, Pico Boulevard was bustling Friday morning with the pre-Shabbat rush at the same kosher establishments Tran had searched for to hunt his victims days earlier. Several officers on horseback patrolled, and police cruisers were parked every few blocks.
Batel Shitrit, a mother of two, was flyering for her business outside Glatt Mart, a kosher grocery store. She said she had cancelled plans to eat at a Shabbat dinner hosted by her synagogue following the shooting, and invited her family to have dinner with her instead. She planned to wait until next week — "when things calm down," she said — to return to services.
"We want to protect ourselves, because basically we are aware about it," Shitrit said. "This is all fresh."
Mona Rashidi was still trying to piece together the chain of events as she left Classic Le Palais Pastry, a kosher bakery, with a Spongebob-themed birthday cake for her 11-year-old.
Eating dinner at a kosher restaurant last night, Rashidi spotted a man she thought looked suspicious loitering outside the restaurant. When he eventually walked up to the door, she said she panicked, certain she was about to get shot.
She said she wasn't sure whether she'd return to synagogue right away.
"The very fact that it even happened, it shakes you because you know you're not safe," Rashidi said. "It happened. You can't un-happen it. It happened in this community and it happened to a Jew."
Correction: An early version of this story spelled the first name of the suspect wrong. It is Jaime, not Jamie.